Moores Cancer Center at the University of California, San Diego
This page has been fact checked by an experienced mesothelioma Patient Advocate. Sources of information are listed at the bottom of the article.
We make every attempt to keep our information accurate and up-to-date.
Please Contact Us with any questions or comments.
The Moores Cancer Center at the University of California, San Diego, is a leading cancer research and treatment facility focused on multi-disciplinary teams and personalized and genetically targeted treatment plans. Through the Rare Tumor Clinic and the Center for Personalized Cancer Therapy, Moores offers mesothelioma patients the best care.
About Moores Cancer Center – A Comprehensive Cancer Center
The Moores Cancer Center at UC San Diego is a Comprehensive Cancer Center designated by the National Cancer Institute. Only facilities that provide top-notch treatment and conduct cutting-edge research receive this designation along with government funding for research projects and clinical trials.
Cancer Centers like Moores are also recognized for education, prevention, and community work to advance the cause of eliminating cancer.[1]
Moores was founded in 1978 with a mission to save lives through care, prevention, and diagnosis of cancer. The goal is to improve how we prevent and treat cancer, teach people, and detect and diagnose the disease better. The Cancer Center begins with innovative research and translates that into real solutions for cancer patients.
That care is brought to patients through a multi-disciplinary approach, with teams of experts in oncology, surgery, radiology, and other areas of medicine collaborating to develop personalized treatment plans.[1]
The Rare Tumor Clinic
Moores treats patients with all types of cancer but is unique in offering specialized services for some of the rarest cancers. These cancers force many other medical centers to turn patients away.
Mesothelioma is a rare cancer; most hospitals only see one or two cases per year and often are not equipped to treat the patients. These patients need to be referred somewhere with experts in mesothelioma, like the Rare Tumor Clinic at Moores.[2]
At the Rare Tumor Clinic, specialists work with patients with one or more of the eighty rarest tumors known. Collaborative teams create individualized treatment plans that include standard therapies like surgery, chemotherapy, radiation therapy, and more innovative treatments like immunotherapy and those offered by ongoing clinical trials.[2]
Center for Personalized Cancer Therapy
Moores believes the future of cancer care is precise and personalized. No two people with cancer, even with the same type of cancer, are the same, and consequently, they should not have the same treatment plan. Moores houses a department called the Center for Personalized Cancer Therapy, headed by Dr. Razelle Kurzrock.
The Center specializes in using genetics and immunotherapy to ensure that each patient gets the best and most personal treatment. It starts with a test of a patient's genetic profile.
This, along with medical history and other information, is reviewed by the Molecular Tumor Board, a group of physicians and specialists who collaborate by discussing and reviewing each patient to determine the best course of action. Their review leads to a recommendation for treatment.
Leaders in HIPEC for Peritoneal Mesothelioma
The Moores Cancer Center is known for its innovative treatments from research programs, including developing an essential treatment for peritoneal mesothelioma. Heated Intraperitoneal Chemotherapy, or HIPEC, has extended the lives of many patients.
It involves using cytoreductive surgery to remove as many visible tumors as possible from the abdominal cavity of patients with peritoneal mesothelioma.
Surgery is then followed by the circulation of heated chemotherapy drugs through the abdominal cavity. The organs and tissues get bathed in the cancer-killing drugs, which seek out and kill the small tumors and individual cancer cells that the surgeon could not see or remove.
Experienced surgeons and oncologists at Moores offer this treatment for patients who can benefit from it.
Clinical Trials and the Experimental Therapeutics Program
Clinical trials are tests of new treatments using actual patients. These trials increase in size as they progress through several phases, but the main goals are to determine if a treatment is safe and effective. Participating in clinical trials means having more treatment options for cancer patients, including those at the leading edge of research.
At Moores Cancer Center, the Experimental Therapeutics Program helps place patients in these trials, determining which trials will be most helpful for an individual patient and ensuring that a patient gets access to leading treatments whenever possible.
Clinical trials that researchers at Moores are working on include PREDICT, Profile Related Evidence Determining Individualized Cancer Therapy. This project is helping to determine if patients have better outcomes when treated according to their genetic profiles.[3]
Another example of a Moores clinical trial is the Liquid Biopsy in Precision Cancer Medicine Program. The researchers are determining if a blood sample can be used to predict a patient's outcome or to determine how well a patient is responding to treatment.
Moores researchers are also conducting several trials investigating the use of immunotherapy to treat cancers, including mesothelioma.
Moores Cancer Center is a leader in treating and researching all types of cancer but is especially impacting by tackling some of the rarest cancer types, including mesothelioma. Patients affected by these rare cancers need experts, who are few and far between.
They need to be able to come to a facility like Moores, where they can get genetic screening and the benefits of teams of experts analyzing their medical histories and genetics to create the best treatment plans. Along with cutting-edge research, excellent patient care makes this cancer center stand out as a leader in its field.
Get Your FREE Mesothelioma Packet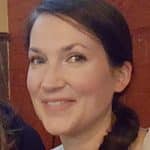 Mary Ellen Ellis has been the head writer for Mesothelioma.net since 2016. With hundreds of mesothelioma and asbestos articles to her credit, she is one of the most experienced writers on these topics. Her degrees and background in science and education help her explain complicated medical topics for a wider audience. Mary Ellen takes pride in providing her readers with the critical information they need following a diagnosis of an asbestos-related illness.
Get Your FREE Mesothelioma Packet
Page Edited by Patient Advocate Dave Foster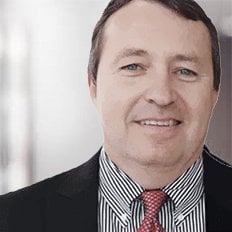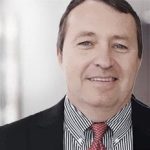 Dave has been a mesothelioma Patient Advocate for over 10 years. He consistently attends all major national and international mesothelioma meetings. In doing so, he is able to stay on top of the latest treatments, clinical trials, and research results. He also personally meets with mesothelioma patients and their families and connects them with the best medical specialists and legal representatives available.