Jonathan Wesley Riess, M.D., M.S.
This page has been fact checked by an experienced mesothelioma Patient Advocate. Sources of information are listed at the bottom of the article.
We make every attempt to keep our information accurate and up-to-date.
Please Contact Us with any questions or comments.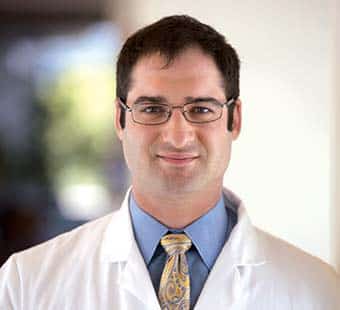 Dr. Jonathan Wesley Riess is a thoracic oncologist at the UC Davis Health Medical Center. As Medical Director of Thoracic Oncology, he relies on advances in diagnostics, targeted therapies, and immunotherapy in the care of patients with malignant mesothelioma, lung cancer, and other thoracic cancers. In addition to his clinical care, he is also actively involved in research aimed at improving the lives of people with cancer and has won numerous prestigious awards in recognition of his contributions. He is board-certified in Oncology, Internal Medicine, and Hematology.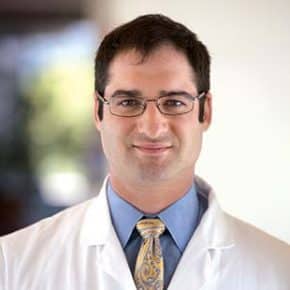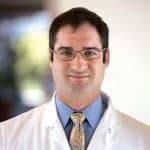 Education and Career
Dr. Riess graduated from Swarthmore College with a degree in Psychobiology, and then completed his medical degree at the Robert Wood Johnson Medical School in Camden, New Jersey. He completed his internship and residency in Internal Medicine at UC San Francisco and a fellowship in Hematology/Oncology at the Stanford University School of Medicine, where he also earned a Master of Science degree in Epidemiology and Clinical Research.[2]
Since completing his education, he has served as a professor at the University of California Davis Comprehensive Cancer Center, focusing on personalized cancer care through targeted treatments and immunotherapy and focused on research and treatment of thoracic cancers, including malignant mesothelioma and lung cancer. In 2021 he was named the new medical director of the cancer center's Thoracic Oncology Program. He serves on the Non-Small Cell Lung Cancer/Malignant Pleural Mesothelioma/Thymomas and Thymic Carcinomas Panel for the National Comprehensive Cancer Network (NCCN).[1]
Research Interests and Honors
Dr. Riess' research interests lie in investigating novel diagnostics, targeted therapies, and immunotherapy in lung cancer and other thoracic malignancies. He is the past recipient of several research-related awards and honors, including the National Cancer Institute (NCI) Cancer Clinical Investigator Team Leadership Award and the Addario Lung Cancer Foundation and Van Auken Foundation Young Innovators Team Award. He is the recent recipient of an NCI R01 grant for an NCI-sponsored clinical trial.[1]
Dr. Riess leverages novel diagnostics, targeted therapies, and immunotherapy to deliver high-quality, innovative, and compassionate care to patients with malignant mesothelioma, lung cancer, and other thoracic cancers.
Get Your FREE Mesothelioma Packet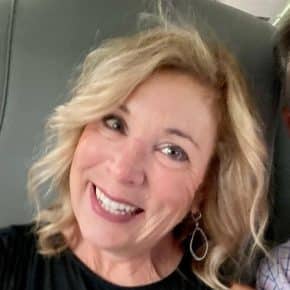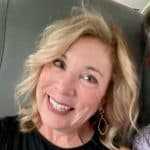 Terri Oppenheimer has been writing about mesothelioma and asbestos topics for over ten years. She has a degree in English from the College of William and Mary. Terri's experience as the head writer of our Mesothelioma.net news blog gives her a wealth of knowledge which she brings to all Mesothelioma.net articles she authors.
Get Your FREE Mesothelioma Packet
Page Edited by Patient Advocate Dave Foster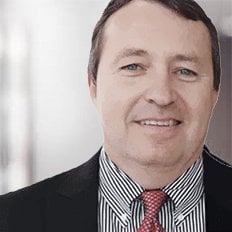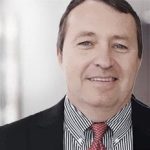 Dave has been a mesothelioma Patient Advocate for over 10 years. He consistently attends all major national and international mesothelioma meetings. In doing so, he is able to stay on top of the latest treatments, clinical trials, and research results. He also personally meets with mesothelioma patients and their families and connects them with the best medical specialists and legal representatives available.