This page has been fact checked by an experienced mesothelioma Patient Advocate. Sources of information are listed at the bottom of the article.
We make every attempt to keep our information accurate and up-to-date.
Please Contact Us with any questions or comments.
Dr. Jula Veerapong is a surgical oncologist who treats patients with gastrointestinal and peritoneal surface malignancies, including malignant peritoneal mesothelioma. He has particular expertise in performing a complex abdominal surgery that combines the use of cytoreductive surgery (CRS) and hyperthermic intraperitoneal chemotherapy (HIPEC). The procedure removes all visible abdominal tumors and is followed by a heated "chemo bath" that is circulated through the abdomen to kill any microscopic cancer cells that may be left behind.[1]
Education and Career
Dr. Veerapong earned his medical degree at the University of Illinois College of Medicine in Urbana-Champaign. He completed a residency in General Surgery at the University of Chicago Medical Center and completed a surgical oncology fellowship at The University of Texas MD Anderson Cancer Center in Houston, Texas.
Following his fellowship, Dr. Veerapong was an assistant professor in the Department of Surgery, Division of Surgical Oncology at Saint Louis University School of Medicine, where he was the principal investigator on a study of patient outcomes after CRS/HIPEC. He also developed a HIPEC program that provided treatment to over 100 patients who traveled from all over the country.[1]
At Moores Cancer Center at UC San Diego, he provides compassionate, diligent care of patients and instructs medical students, residents, and fellows at UC San Diego School of Medicine as an Associate Professor in the Division of Surgical Oncology in the Department of Surgery. He is also an active researcher and member of several professional organizations.
Research Interests, Memberships, and Honors
Dr. Veerapong is a member of the Chicago Consensus on Peritoneal Surface Malignancies, a group of leading experts including surgical oncologists, medical oncologists, pathologists, radiologists, palliative care physicians, and pharmacists who provide multidisciplinary recommendations for the management of peritoneal mesothelioma.[2] He is also a member of:
Society of Surgical Oncology
Association for Academic Surgery
Society for Surgery of the Alimentary Tract
Alpha Omega Alpha Honor Medical Society.
His research interests include minimally invasive techniques for HIPEC and his scholarly work has been published in journals such as Journal of Gastrointestinal Surgery, Cancer Research, and Clinical Cancer Research. He has authored several book chapters and is a regular speaker at national and international meetings.[1]
Dr. Veerapong is a leader in the complex CRS/HIPEC procedure that has made a real difference for patients diagnosed with peritoneal mesothelioma.
Get Your FREE Mesothelioma Packet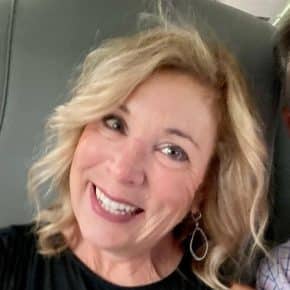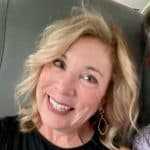 Terri Oppenheimer has been writing about mesothelioma and asbestos topics for over ten years. She has a degree in English from the College of William and Mary. Terri's experience as the head writer of our Mesothelioma.net news blog gives her a wealth of knowledge which she brings to all Mesothelioma.net articles she authors.
Get Your FREE Mesothelioma Packet
Page Edited by Patient Advocate Dave Foster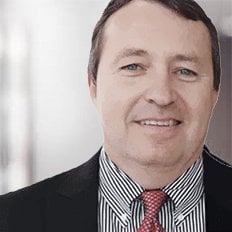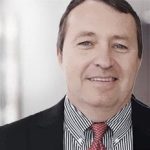 Dave has been a mesothelioma Patient Advocate for over 10 years. He consistently attends all major national and international mesothelioma meetings. In doing so, he is able to stay on top of the latest treatments, clinical trials, and research results. He also personally meets with mesothelioma patients and their families and connects them with the best medical specialists and legal representatives available.