University of California San Francisco Helen Diller Comprehensive Cancer Center, San Francisco
This page has been fact checked by an experienced mesothelioma Patient Advocate. Sources of information are listed at the bottom of the article.
We make every attempt to keep our information accurate and up-to-date.
Please Contact Us with any questions or comments.
The University of California San Francisco Helen Diller Family Comprehensive Cancer Center is a cutting-edge facility and one of just forty-eight centers recognized for excellence by the National Cancer Institute. Mesothelioma specialists on staff include Dr. David Jablons, who trained under the late Dr. David Sugarbaker, one of the world's leading mesothelioma experts.
About the UCSF Medical Center and Cancer Center
The University of California San Francisco is one of the leading academic health science centers in the world. It began in 1864 as a private medical college, Toland Medical College, and has focused on medicine ever since.
By 1873 the private school affiliated with the University of California System became a public university. The medical school and hospital were instrumental in treating the thousands of people hurt in the great fire of 1906.
In 1947, UCSF established the Cancer Research Institute, and over several decades the school began to consolidate all of its cancer activities into this one facility.
In 1999 it received the National Cancer Institute (NCI) designation of a comprehensive cancer center, and it was renamed the Helen Diller Family Comprehensive Cancer Center in 2007.[1]
An NCI Comprehensive Cancer Center
The Helen Diller Comprehensive Cancer Center at UCSF is the only National Cancer Institute-designated comprehensive cancer center in northern California.
The designation is only given to facilities that conduct important research projects and demonstrate excellent science while providing patients the best treatments with excellent outcomes for survival and quality of life. The designation gives the Cancer Center greater access to money for research and clinical trials.[2]
As a comprehensive cancer center, the UCSF facility is dedicated to four missions. These include researching to better understand the causes of cancer and how it develops and leading clinical trials that take laboratory research and turn it into new treatments.
Another goal is to provide the best and most sensitive patient care. Finally, the facility aims to research ways to prevent cancer, detect it early, and give patients with cancer a better quality of life.[2]
Mesothelioma Specialists
Mesothelioma patients come to the UCSF Medical Center with referrals to the Helen Diller Comprehensive Cancer Center. These patients receive the best care and benefit from the research conducted there. There are multiple mesothelioma specialists on staff, making the facility a top choice for patients dealing with this terrible disease.
They are led by the chief of the Section of General Thoracic Surgery, Dr. David Jablons. A mesothelioma specialist, he studied under Dr. David Sugarbaker at Brigham and Women's Hospital and benefitted from the mentorship of this leading expert in mesothelioma.
Dr. Jablons and other mesothelioma specialists participate in both research and patient care, taking what he learns from studies and clinical trials and applying it to the patients who need the most advanced treatments.
Mesothelioma Treatment
Patients at the Helen Diller Comprehensive Cancer Center have access to some of the best treatments for mesothelioma. The Center and UCSF have a radiation oncology clinic, including some of the more cutting-edge radiation equipment and treatments.
Mesothelioma patients can undergo gamma knife radiation therapy here as well as intensity-modulated radiation therapy, a type of radiation that focuses more on the tumor and protects healthy tissue from damage.
Radiation therapy is an important component in mesothelioma treatment, but patients at UCSF are likely to be given a multi-modal plan that also includes surgical treatment and chemotherapy.
Surgery for patients who qualify is an integral part of treating mesothelioma. As both a thoracic surgeon and a mesothelioma specialist, Dr. Jablons is especially qualified to perform the procedures that mesothelioma patients need, like pleurectomy/decortication or extrapleural pneumonectomy.
Treatment at UCSF and the Cancer Center also includes support services for mesothelioma and other cancer patients. An important part of care here comes from the Symptom Management Service.
The staff works to help patients manage and minimize the symptoms of their cancer and cancer treatments to enjoy a better quality of life. This includes managing pain, fatigue, nausea, but also emotional symptoms like anxiety and depression.
Research and Clinical Trials
The Cancer Center is an important treatment facility for patients with all types of cancer, but it is also a leading center for cancer research. As part of the NCI comprehensive cancer center network, the facility and its researchers receive government funding to conduct studies and clinical trials to help learn more about cancer and diagnose, treat, and prevent it.
There are several ongoing research projects, and most are multi-disciplinary. Some of the research projects going on include:
Studying immunotherapy treatments for cancers, including mesothelioma
Developing more precise imaging techniques
Studying how and why some people are more at risk for cancer
Clinical trials are also important to the research done here. These are the studies that take research developments and translate them into actual treatments.
Patients participate in clinical trials and benefit from the most advanced treatments that are not yet approved for general use. These are especially important for mesothelioma patients whose treatment options are often limited.[1]
The Helen Diller Family Comprehensive Cancer Center is truly a center for excellence when it comes to cancer care and research. It is a referral site for patients with mesothelioma who need experienced specialists to help develop and administer treatment. Along with this expert care, mesothelioma patients also get support services to help them live more comfortably while battling cancer.
Get Your FREE Mesothelioma Packet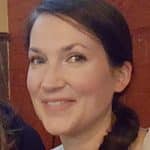 Mary Ellen Ellis has been the head writer for Mesothelioma.net since 2016. With hundreds of mesothelioma and asbestos articles to her credit, she is one of the most experienced writers on these topics. Her degrees and background in science and education help her explain complicated medical topics for a wider audience. Mary Ellen takes pride in providing her readers with the critical information they need following a diagnosis of an asbestos-related illness.
Get Your FREE Mesothelioma Packet
Page Edited by Patient Advocate Dave Foster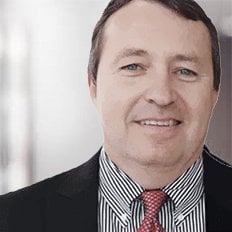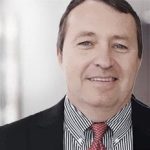 Dave has been a mesothelioma Patient Advocate for over 10 years. He consistently attends all major national and international mesothelioma meetings. In doing so, he is able to stay on top of the latest treatments, clinical trials, and research results. He also personally meets with mesothelioma patients and their families and connects them with the best medical specialists and legal representatives available.