Connecticut Mesothelioma Treatment and Doctors
This page has been fact checked by an experienced mesothelioma Patient Advocate. Sources of information are listed at the bottom of the article.
We make every attempt to keep our information accurate and up-to-date.
Please Contact Us with any questions or comments.
Thousands of residents of Connecticut have been victims of workplace asbestos exposure. Many developed aggressive cancer known as mesothelioma, which is extremely difficult to treat. Fortunately, Connecticut is home to top cancer centers and specialists in managing pleural and peritoneal mesothelioma.
Cancer Treatment Centers in Connecticut
Patients in Connecticut have many options for treatment, but for mesothelioma, only the best facilities can provide care. There are a couple of these in the state, staffed by experts in thoracic surgery, gastrointestinal surgery, oncology, and other areas of medicine essential for treating mesothelioma.
One of the best cancer treatment centers in the region is in New Haven. The National Cancer Institute has recognized the Yale Cancer Center as a Comprehensive Cancer Center. These cancer centers provide innovative treatments, cutting-edge diagnostics, and world-class cancer research. The Yale Cancer Center has a lot to offer mesothelioma patients:[1]
Ongoing research on cancer prevention, detection, and treatment
A cardio-oncology program dedicated to managing heart-related chemotherapy side effects
Integrative medicine and complementary therapies
A program devoted to helping cancer patients manage and get relief from pain
A palliative care program
Parenting at a Challenging Time, a program to help parents living with cancer
A gastrointestinal department that can provide cytoreductive surgery and HIPEC for patients with peritoneal mesothelioma
A thoracic oncology department staffed by experts qualified to treat pleural mesothelioma
Thoracic Pathology Service, a program specializing in making difficult diagnoses in the chest cavity, including mesothelioma
The Hartford Healthcare Cancer Institute at Hartford Hospital is not NCI recognized, but it is known as a center for excellent cancer care:[2]
The Cancer Institute is one of the largest cancer treatment centers in the northeast, with more than 50,000 patients each year.
The Institute offers pathology for diagnosis, pain and symptom management, surgical and radiation oncology, genetic counseling.
Experts here can treat thoracic diseases, including pleural mesothelioma.
The Institute has a robotic surgery program to provide minimally invasive procedures
Physicians Treating Mesothelioma in Connecticut
Yale and Hartford staff hundreds of experts in managing cancer, but mesothelioma specialists are rare. A few physicians working out of these facilities take on mesothelioma patients and provide expert care.
Roy S. Herbst, M.D., Ph.D.
Dr. Herbst is a medical oncologist at Yale Cancer Center's Smilow Cancer Hospital. He is the Chief of Medical Oncology and previously headed the Thoracic Medical Oncology Department at Houston's world-renowned MD Anderson Cancer Center. Dr. Herbst can treat patients with pleural mesothelioma. He is also involved in research to advance thoracic cancer treatments.[3]
Frank Detterbeck, M.D.
Dr. Detterbeck is the Chief of Thoracic Surgery and Surgical Director of Thoracic Oncology at the Yale Cancer Center. His area of specialty is the surgical treatment of thoracic cancers, including pleural mesothelioma. He uses minimally invasive techniques whenever possible.[4]
Bret Mitchell Schipper, M.D.
Peritoneal mesothelioma patients may want to work with Dr. Schipper, the Chief of Surgical Oncology at Hartford HealthCare Cancer Institute. He specializes in complex cancer surgeries and is one of a limited number of surgeons in the U.S. who can provide cytoreductive surgery with HIPEC, the most effective treatment for peritoneal mesothelioma.[5]
Connecticut Clinical Trials for Mesothelioma
Mesothelioma patients can benefit from participating in clinical trials. These studies test novel treatments that patients otherwise cannot access. Residents of Connecticut have a choice of two trials currently recruiting mesothelioma patients in the state:
Study of SO-C101 and SO-C101in Combination With Pembro in Adult Patients With Advanced/Metastatic Solid Tumors. Mesothelioma patients are being recruited for this study of a novel immunotherapy drug used alone or in combination with another immunotherapy compound.[6]
Nivolumab and Ipilimumab in Treating Patients With Rare Tumors. Patients with peritoneal mesothelioma may qualify for this study of a combination of two immunotherapy compounds.[7]
Finding specialists and excellent treatment centers for mesothelioma can be challenging. Patients in Connecticut don't have to go far, though. They have two top-notch cancer centers right in their own state.
Get Your FREE Mesothelioma Packet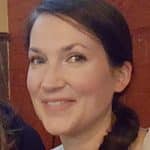 Mary Ellen Ellis has been the head writer for Mesothelioma.net since 2016. With hundreds of mesothelioma and asbestos articles to her credit, she is one of the most experienced writers on these topics. Her degrees and background in science and education help her explain complicated medical topics for a wider audience. Mary Ellen takes pride in providing her readers with the critical information they need following a diagnosis of an asbestos-related illness.
Get Your FREE Mesothelioma Packet
Page Edited by Patient Advocate Dave Foster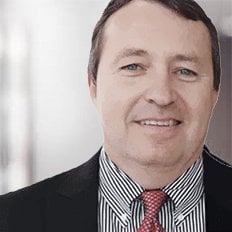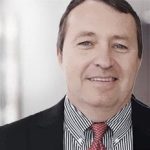 Dave has been a mesothelioma Patient Advocate for over 10 years. He consistently attends all major national and international mesothelioma meetings. In doing so, he is able to stay on top of the latest treatments, clinical trials, and research results. He also personally meets with mesothelioma patients and their families and connects them with the best medical specialists and legal representatives available.