Montana Mesothelioma Treatment and Doctors
This page has been fact checked by an experienced mesothelioma Patient Advocate. Sources of information are listed at the bottom of the article.
We make every attempt to keep our information accurate and up-to-date.
Please Contact Us with any questions or comments.
Montana mesothelioma treatment and doctors are limited in this sparsely populated state, but there are a few. Montana has three excellent cancer centers that can provide treatment and access to clinical trials for patients with most types of cancer.
Cancer Treatment Centers in Montana
Finding specialist care in Montana can be difficult with such a small population spread out over a large area. Mesothelioma is a rare cancer that requires a team of oncologists, surgeons, radiologists, and other specialists to treat. Montana is home to a handful of cancer centers that can offer this level of care.
Community Cancer Care and Prevention Center
Located in Missoula, this cancer center serves a community with a diverse range of cancer types. The facility works with patients in teams of experts, crafting treatment plans that work best for each individual. These teams offer cutting-edge treatments, including advanced types of radiation therapy and minimally invasive and robotic surgeries.[1]
Billings Clinic Cancer Center
This cancer center provides patients with a range of services, including surgery, chemotherapy, radiation therapy, naturopathic and integrative medicine, and clinical trials. The lung cancer department treats patients with pleural mesothelioma through multidisciplinary teams. This includes minimally invasive surgery and robotic surgical systems.[2]
Providence Montana Cancer Center
This cancer center is located at Providence St. Patrick Hospital in Missoula and includes a Thoracic Cancer Care department. Staffed by radiologists, medical oncologists, thoracic surgeons, pulmonologists, and others, this department can treat patients with pleural mesothelioma.[3]
Cancer Centers in Neighboring States
Because mesothelioma treatment is so specialized, patients in Montana may travel out of state to larger cancer centers. Seattle is home to the Swedish Cancer Institute, a large cancer facility that draws patients from a wide area. On staff is Dr. Eric Vallieres, a thoracic surgeon who specializes in pleural mesothelioma. He is one of few surgeons performing extrapleural pneumonectomy, the most radical procedure for this cancer.[4]
The Huntsman Cancer Center at the University of Utah in Salt Lake City can treat pleural and peritoneal mesothelioma patients. Few facilities offer HIPEC, one of the most effective treatments for peritoneal mesothelioma, and it is available at Huntsman.[5]
Physicians Treating Mesothelioma in Montana
While mesothelioma is a rare cancer, surgeons and oncologists in Montana are equipped to treat it as part of multidisciplinary and collaborative teams.
John Federico, M.D.
Dr. Federico is a thoracic surgeon at Logan Health Surgical Clinic in Kalispell. He is trained and experienced in performing the complicated types of thoracic surgery required to treat pleural mesothelioma.[6]
John M. Schallenkamp, M.D., M.B.A.
Dr. Schallenkamp is a radiation oncologist and the medical director of the Billings Clinic Cancer Center. He leads teams of collaborative specialists in creating the best treatment plans for each patient. Dr. Schallenkamp is an expert in using advanced radiation therapy to treat lung and other thoracic cancers, like pleural mesothelioma.[7]
Montana Clinical Trials Recruiting Mesothelioma Patients
If you are interested in trying a novel treatment not yet available to most people, talk to your medical team about clinical trials. These are studies of new procedures, drugs, and therapies that require patients to participate. There are risks and potential benefits, and you must meet specific requirements to enroll.
A large, nationwide clinical trial of a combination of immunotherapy drugs currently needs patients with rare cancers, like peritoneal mesothelioma, to participate. Montana locations participating in this trial include Billings, Butte, Kalispell, Great Falls, Missoula, and Anaconda.[8]
Getting diagnosed with mesothelioma is difficult, so patients need the best cancer specialists in the state. Montana can provide some of these, but you may also want to travel out of state. Talk to your current doctor about where you can find the best care.
Get Your FREE Mesothelioma Packet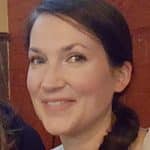 Mary Ellen Ellis has been the head writer for Mesothelioma.net since 2016. With hundreds of mesothelioma and asbestos articles to her credit, she is one of the most experienced writers on these topics. Her degrees and background in science and education help her explain complicated medical topics for a wider audience. Mary Ellen takes pride in providing her readers with the critical information they need following a diagnosis of an asbestos-related illness.
Get Your FREE Mesothelioma Packet
Page Edited by Patient Advocate Dave Foster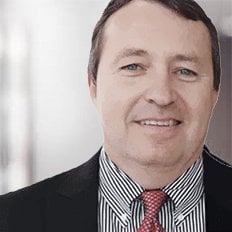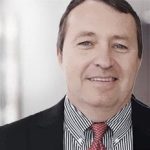 Dave has been a mesothelioma Patient Advocate for over 10 years. He consistently attends all major national and international mesothelioma meetings. In doing so, he is able to stay on top of the latest treatments, clinical trials, and research results. He also personally meets with mesothelioma patients and their families and connects them with the best medical specialists and legal representatives available.