Florida Mesothelioma Treatment and Doctors
This page has been fact checked by an experienced mesothelioma Patient Advocate. Sources of information are listed at the bottom of the article.
We make every attempt to keep our information accurate and up-to-date.
Please Contact Us with any questions or comments.
Florida's booming construction industry and shipyard workplaces have contributed to thousands of asbestos-related deaths over decades. Current patients with mesothelioma have more options for treatment and expert care with several specialists and excellent cancer centers in the state.
Cancer Treatment Centers in Florida
Florida is home to a few cancer centers, two of which are recognized by the National Cancer Institute and staffed by experts in cancer care and specialists in mesothelioma. The Moffitt Cancer Center in Tampa has been designated a Comprehensive Cancer Center by the NCI and is one of the few cancer centers that specifically treats mesothelioma.[1]
Moffitt is a free-standing cancer center with partnerships to several South Florida hospitals and medical centers.
Cancer researchers at Moffitt are working on cancer biology and evolution, cancer epidemiology, prevention and detection of cancer, and immunology.
Moffitt hosts and runs multiple clinical trials to give patients access to cutting edge treatments.
The Mesothelioma Research and Treatment Center at Moffitt provides specialized treatment for this rare cancer.
The Thoracic Oncology Program includes a multidisciplinary team of oncologists, surgeons, radiologists, and more, who work together to treat pleural mesothelioma.
The team of specialists creates a comprehensive, individualized treatment plan for each patient.
The Sylvester Comprehensive Cancer Center is an NCI-recognized facility at the University of Miami Miller School of Medicine.[2]
Sylvester is equipped to treat patients with pleural mesothelioma.
The staff includes specialists in gastrointestinal surgical oncology who can treat peritoneal mesothelioma.
Patients benefit from one of the best robotic video-assisted surgery programs in the region.
Sylvester offers patients the most advanced radiation therapies, including intensity modulated external radiation therapy with greater accuracy.
Patients receive treatment from multidisciplinary teams of experts.
Florida Mesothelioma Specialists
With two excellent cancer centers in the state and departments that treat mesothelioma, patients have several options for specialists. Because this cancer is so rare, it is important to work with experts who specialize in mesothelioma if possible.
Jhanelle Gray, M.D.
Dr. Gray is the head of the Moffitt Department of Thoracic Oncology. She is a medical oncologist and works with surgeons and other specialists to treat several cancers, including pleural mesothelioma. Dr. Gray also heads the research program for the department and runs clinical trials that help patients access new treatments.[3]
Sophie Dessureault, M.D.
A surgical oncologist at Moffitt, Dr. Dessureault specializes in treating gastrointestinal cancers, including peritoneal mesothelioma. She is one of few physicians qualified to perform cytoreductive surgery with HIPEC, the best treatment for most patients with this rare cancer.[4]
Jacques P. Fontaine, M.D.
Dr. Fontaine leads the Mesothelioma Research and Treatment Center at Moffitt. A thoracic surgical oncologist, he became interested in mesothelioma during a fellowship at Brigham and Women's Hospital in Boston. There he trained under Dr. David Sugarbaker, who was one of the leading specialists in managing pleural mesothelioma.[5]
Tawee Tanvetyanon, M.D.
Dr. Tanvetyanon is a researcher and medical oncologist who focuses on thoracic cancers, like pleural mesothelioma. A part of the mesothelioma program at Moffitt, he trains new surgeons, treats patients as part of a multidisciplinary team and leads multiple clinical trials.[6]
Nestor Ricardo Villamizar, M.D.
A thoracic surgeon at Sylvester, Dr. Villamizar specializes in treating lung cancer, pleural mesothelioma, and other cancers of the chest. He uses robotic surgery for minimally invasive procedures and works with other experts to give patients the best options. He also directs the Lung Cancer Screening Clinic, which attempts to detect cancer early.[7]
Clinical Trials for Mesothelioma Patients in Florida
These cancer centers treat patients through traditional therapies but also by offering novel treatments in clinical trials. For mesothelioma patients, these trials represent the hope of a treatment that will extend their lives and improve their quality of life. There are several clinical trials now running in Florida that are recruiting mesothelioma patients to participate, including:
Pleurectomy/Decortication (Neo) Adjuvant Chemotherapy and Intensity Modulated Radiation Therapy to the Pleura in Patients With Locally Advanced Malignant Pleural Mesothelioma. Patients with pleural mesothelioma are needed to trail this more advanced, targeted type of radiation therapy after undergoing surgery and chemotherapy.[8]
Pembrolizumab With or Without Anetumab Ravtansine in Treating Patients With Mesothelin-Positive Pleural Mesothelioma. This study is investigating the effectiveness and safety of two immunotherapy drugs, either used alone or in combination.[9]
Phase II Nivolumab and Ramucirumab for Patients With Previously-Treated Mesothelioma. Patients with mesothelioma who have already undergone first-line treatment may qualify for this study of an immunotherapy combination.[10]
Patients in Florida who have been diagnosed with mesothelioma are fortunate to have multiple options for treatment. The Moffitt and Sylvester Cancer Centers are some of the best in the country and include mesothelioma specialists on staff.
Get Your FREE Mesothelioma Packet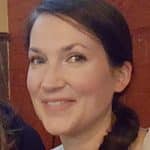 Mary Ellen Ellis has been the head writer for Mesothelioma.net since 2016. With hundreds of mesothelioma and asbestos articles to her credit, she is one of the most experienced writers on these topics. Her degrees and background in science and education help her explain complicated medical topics for a wider audience. Mary Ellen takes pride in providing her readers with the critical information they need following a diagnosis of an asbestos-related illness.
Get Your FREE Mesothelioma Packet
Page Edited by Patient Advocate Dave Foster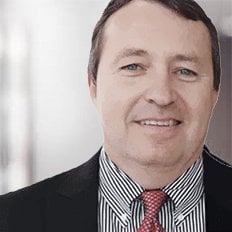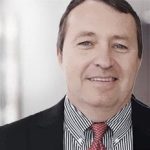 Dave has been a mesothelioma Patient Advocate for over 10 years. He consistently attends all major national and international mesothelioma meetings. In doing so, he is able to stay on top of the latest treatments, clinical trials, and research results. He also personally meets with mesothelioma patients and their families and connects them with the best medical specialists and legal representatives available.