Jacques P. Fontaine, M.D.
This page has been fact checked by an experienced mesothelioma Patient Advocate. Sources of information are listed at the bottom of the article.
We make every attempt to keep our information accurate and up-to-date.
Please Contact Us with any questions or comments.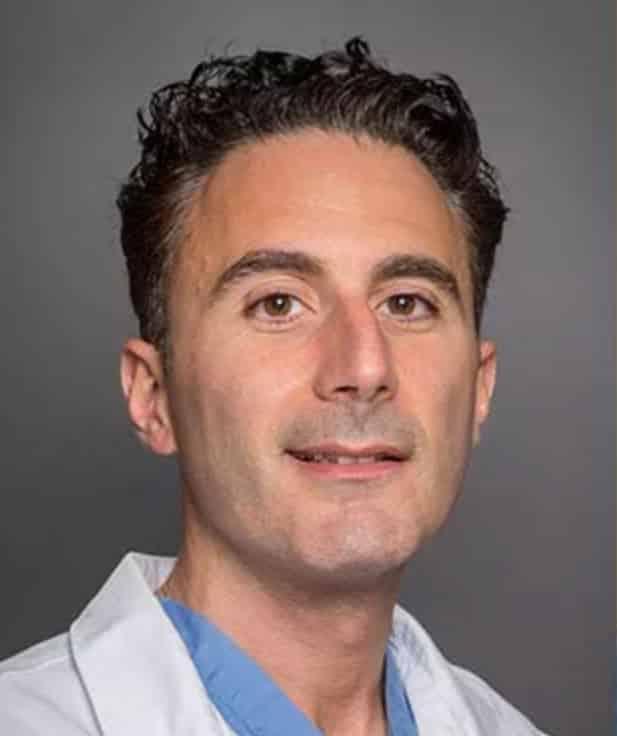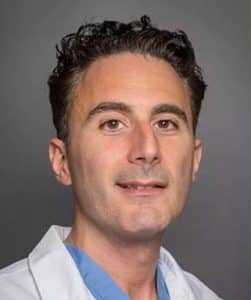 Jacques P. Fontaine, M.D. works at Tampa's Moffitt Cancer Center where he is part of the Mesothelioma Research and Treatment Center.

He adds his experience and talent to developing new multidisciplinary approaches to treating patients with mesothelioma. Dr. Fontaine is also an associate professor of surgery at the University of Florida's College of Medicine.
Education and Career
Dr. Fontaine, a native of Quebec in Canada, completed medical school at Montreal's McGill University. He received general surgery training at Boston University and also participated in a fellowship at Harvard University.
Dr. Fontaine became chief resident of thoracic surgery at Brigham and Women's Hospital, a renowned Boston institution that specializes in cancer treatment and research.[1] At Brigham and Women's, Dr. Fontaine worked with Dr. David Sugarbaker, a leading thoracic surgeon specializing in mesothelioma treatment.[2]
Dr. Fontaine's early work experience was truly unique. After completing his Harvard fellowship, Dr. Fontaine returned to Canada where he worked as a general surgeon in the small town of Burin, Newfoundland. Dr. Fontaine worked with limited resources in this isolated fishing town.
It proved a valuable educational experience, teaching him to think on his feet. During this experience, there were no other surgeons to consult with on the staff, forcing Dr. Fontaine to often improvise and make difficult choices.[2]
An Interest in the Challenge of Mesothelioma
After his time in Newfoundland, Dr. Fontaine returned to New England, accepting a position at Brown University in Providence, Rhode Island. Dr. Fontaine had developed an interest in mesothelioma in medical school. He recalled a surgeon telling him there was nothing they could do for a pleural mesothelioma patient. This pessimistic message stuck with Dr. Fontaine.
His interest in mesothelioma continued under the tutelage of Dr. Sugarbaker at Brigham and Women's Hospital. Dr. Sugarbaker was largely responsible for forming the International Mesothelioma Program.
Dr. Fontaine took interest in treating this aggressive and rare cancer. When Dr. Fontaine arrived at Brown University, his interest in mesothelioma as a career path was set. In 2012, hoping to bring better knowledge to parts of the world where cancer rates are rising, Dr. Fontaine spoke about advances in mesothelioma treatment at a medical conference in Algeria.
Work at Moffitt Cancer Center
Dr. Fontaine has been at the Moffitt Cancer Center since 2011, serving as a member of the Thoracic and Gastrointestinal Oncology Departments. He brings extensive training and experience to Moffitt, including expertise in minimally invasive and robotic surgeries. In addition to his experience with mesothelioma, Dr. Fontaine also specializes in treating esophageal cancer, lung cancer, and thymoma.[1]
At Moffitt, Dr. Fontaine is part of a team that leads the way in mesothelioma treatment. This team focuses on multidisciplinary approaches that combine radiation therapy, chemotherapy, and surgery. The department also focuses on clinical research, developing cutting-edge strategies for mesothelioma treatment, including immunotherapy and vaccines.[2]
Dr. Fontaine is currently a practicing thoracic and GI oncology surgeon. He also serves as the director of the Mesothelioma Research and Treatment Center and is the program director for a robotic surgery fellowship that trains thoracic surgery graduates.
Dr. Fontaine is certified by the American Board of Thoracic Surgery and the American Board of Surgery. He is a Fellow in the American College of Surgeons and the Royal College of Surgeons of Canada. Dr. Fontaine has also written a Thoracic Surgery Handbook that guides treatment at Moffitt.
Along with his expert team at Moffitt, Dr. Fontaine is a dedicated cancer specialist. Patients in Florida are fortunate to have access to his expert treatment.
Get Your FREE Mesothelioma Packet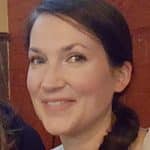 Mary Ellen Ellis has been the head writer for Mesothelioma.net since 2016. With hundreds of mesothelioma and asbestos articles to her credit, she is one of the most experienced writers on these topics. Her degrees and background in science and education help her explain complicated medical topics for a wider audience. Mary Ellen takes pride in providing her readers with the critical information they need following a diagnosis of an asbestos-related illness.
Get Your FREE Mesothelioma Packet
Page Edited by Patient Advocate Dave Foster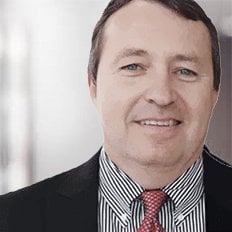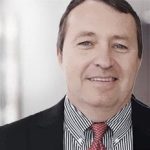 Dave has been a mesothelioma Patient Advocate for over 10 years. He consistently attends all major national and international mesothelioma meetings. In doing so, he is able to stay on top of the latest treatments, clinical trials, and research results. He also personally meets with mesothelioma patients and their families and connects them with the best medical specialists and legal representatives available.