This page has been fact checked by an experienced mesothelioma Patient Advocate. Sources of information are listed at the bottom of the article.
We make every attempt to keep our information accurate and up-to-date.
Please Contact Us with any questions or comments.
Dr. Bradford Perez is a radiation oncologist who specializes in treating patients diagnosed with lung cancers, malignant mesothelioma, thymoma, and other thoracic malignancies at the Moffitt Cancer Center in Florida. He applies his skill in using advanced technologies and techniques including image-guided radiation therapy (IGRT), stereotactic body radiation therapy (SBRT), and intensity-modulated radiation therapy (IMRT) to great effective for patients seeking curative and palliative solutions.[1]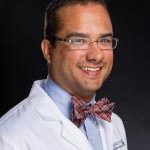 Dr. Perez is particularly interested in improving patient outcomes by combining radiation therapy's most innovative tools with novel systemic agents like immunotherapeutics and targeted therapies. To that end, he and his colleagues from diverse disciplines meet to discuss each patient's unique genetic footprint to determine the most advantageous combination of radiation therapy and other protocols.
Radiation Therapy and Immunotherapy
Though radiation therapy has traditionally been used as a direct, local control of malignant tumors, recent studies have revealed that this simple application is just the beginning of its uses. Among the most promising innovations involving radiotherapy is the systemic immune response evoked by combining it with immunotherapy. Though this approach is promising, there is still much to be learned and addressed about its use. Radiation oncologists and medical oncologists are working together to identify the best schedule for combining the two with hopes of achieving what is known as an abscopal effect — a systemic impact on remote and non-irradiated tumor deposits.[2]
Education and Career
Dr. Perez earned a bachelor of science degree from Georgetown University before moving on to Duke University School of Medicine for his medical degree. He spent the next several years at the Duke University Health System and School of Medicine, where he completed an internship in Internal Medicine and a residency in Radiation Oncology.[1]
After his tenure at Duke, Dr. Perez moved on to the Moffitt Cancer Center, where he is an Associate Member of the Radiation Oncology Department.
Research
Dr. Perez is currently an active participant in a clinical trial investigating the use of genomically guided radiation dose personalization in the management of locally advanced non-small cell lung cancer. He has been involved in numerous studies that have been published in respected medical journals including theInternational Journal of Radiation Oncology, Biology, and Physics; Radiotherapy and Oncology; Journal of Clinical Oncology; The Journal of Immunology; and the Journal of Thoracic Oncology.[1]
Get Your FREE Mesothelioma Packet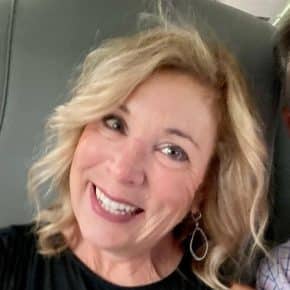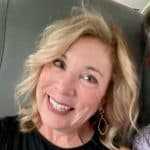 Terri Oppenheimer has been writing about mesothelioma and asbestos topics for over ten years. She has a degree in English from the College of William and Mary. Terri's experience as the head writer of our Mesothelioma.net news blog gives her a wealth of knowledge which she brings to all Mesothelioma.net articles she authors.
Get Your FREE Mesothelioma Packet
Page Edited by Patient Advocate Dave Foster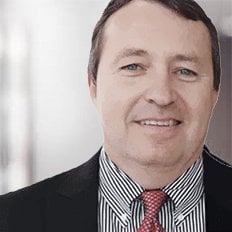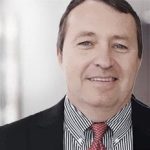 Dave has been a mesothelioma Patient Advocate for over 10 years. He consistently attends all major national and international mesothelioma meetings. In doing so, he is able to stay on top of the latest treatments, clinical trials, and research results. He also personally meets with mesothelioma patients and their families and connects them with the best medical specialists and legal representatives available.