This page has been fact checked by an experienced mesothelioma Patient Advocate. Sources of information are listed at the bottom of the article.
We make every attempt to keep our information accurate and up-to-date.
Please Contact Us with any questions or comments.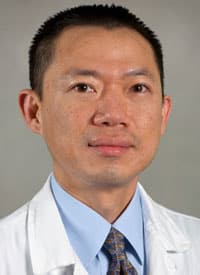 Tawee Tanvetyanon, M.D. is a medical and research oncologist with expertise in thoracic cancers and cancers of the head and neck. He specializes in both lung cancer and mesothelioma. Dr. Tanvetyanon has devoted clinical and research time to working on this cancer, including using hyperthermic intraperitoneal chemotherapy.

Education and Early Career
Dr. Tanvetyanon was born and raised in Thailand, where he completed medical school at Chulalongkorn University in Bangkok. He completed an internship shortly after graduating in 1996 at the Albert Einstein Medical Center at Thomas Jefferson Medical College in Pennsylvania.
After completing that program, Dr. Tanvetyanon went on to study hematology and medical oncology at the Stritch School of Medicine at Loyola University in Chicago.[1]
Thanks to his extensive education and experience, Dr. Tanvetyanon is board certified in medical oncology, internal medicine, and hematology.
He specializes in lung cancer, mesothelioma, breast cancer, non-small cell lung cancer, bone cancer, head and neck cancers, prostate cancer, and adjuvant chemotherapy treatments.[1]
Career in Tampa
Dr. Tanvetyanon's work on mesothelioma began in earnest when he came to the H. Lee Moffitt Cancer Center and Research Institute in Tampa, Florida, one of the country's top cancer treatment and research facilities.
There he is a crucial part of the Mesothelioma Research and Treatment Center, one of the few medical facilities in the U.S. that focus on diagnosing, treating, and studying mesothelioma.[1]
Dr. Tanvetyanon's role at Moffitt is largely in conducting research, although he works with patients in the clinical trials he leads. In addition to being part of the research team at Moffitt, he is also an assistant professor at the University of South Florida in the College of Medicine Department of Oncologic Sciences.[1]
Research Interests
While working in research at Moffitt, Dr. Tanvetyanon has authored or co-authored more than fifty studies in scholarly journals. His research interests extend from linking mesothelioma cases to asbestos exposure to developing better palliative care for patients treated for mesothelioma and other types of cancer.
Dr. Tanvetyanon is making real improvements in patient care by studying things like how to better measure levels of care to improve treatment, pain relief, and relief of side effects of chemotherapy and radiation therapy.[2]
His work has also investigated the complications caused by cancer treatment and how they can be prevented, avoided, or treated to help patients enjoy a better quality of life. He has studied bone disease, anemia, blood clotting disorders, fatigue, and erectile dysfunction.
Dr. Tanvetyanon also researches the use of adjuvant treatment with chemotherapy and PET scans before chemotherapy and to help improve patient survival times and outcomes.[2]
Clinical Trials
An important part of Dr. Tanvetyanon's research is conducting and leading clinical trials with actual patients. These trials allow mesothelioma patients with few other treatment options or hope of survival to try innovative and still unapproved treatments.
His clinical trials include studying new screenings for lung cancer and new chemotherapy drugs and tumor antigens to advance immunotherapy research.
He has also conducted trials that are looking into using radiation and chemotherapy simultaneously, better ways to track the progression of cancer, and a team approach to treating patients.[2]
Clinical trials are essential for developing new treatments, palliative care, and diagnostic techniques for different types of cancer, including mesothelioma. They are also potential sources of advanced treatment for patients who have run out of other options. The kind of work that Dr. Tanvetyanon does is important for advancing knowledge of cancer and helping real people.
Dr. Tanvetyanon is a young and promising researcher and leader of clinical trials in mesothelioma and other cancers. He has won awards for his work, including the 2005 American Society of Clinical Oncology Merit Award and two Patients' Choice Awards in 2008 and 2009.
You can contact the Moffitt Cancer Center to get in touch with Dr. Tanvetyanon or talk to your doctor about potentially participating in clinical trials.
Get Your FREE Mesothelioma Packet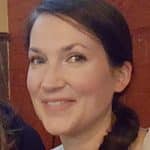 Mary Ellen Ellis has been the head writer for Mesothelioma.net since 2016. With hundreds of mesothelioma and asbestos articles to her credit, she is one of the most experienced writers on these topics. Her degrees and background in science and education help her explain complicated medical topics for a wider audience. Mary Ellen takes pride in providing her readers with the critical information they need following a diagnosis of an asbestos-related illness.
Get Your FREE Mesothelioma Packet
Page Edited by Patient Advocate Dave Foster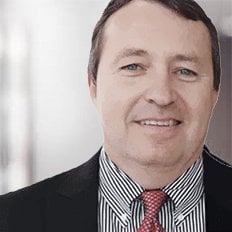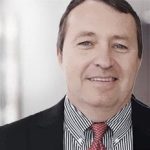 Dave has been a mesothelioma Patient Advocate for over 10 years. He consistently attends all major national and international mesothelioma meetings. In doing so, he is able to stay on top of the latest treatments, clinical trials, and research results. He also personally meets with mesothelioma patients and their families and connects them with the best medical specialists and legal representatives available.