This page has been fact checked by an experienced mesothelioma Patient Advocate. Sources of information are listed at the bottom of the article.
We make every attempt to keep our information accurate and up-to-date.
Please Contact Us with any questions or comments.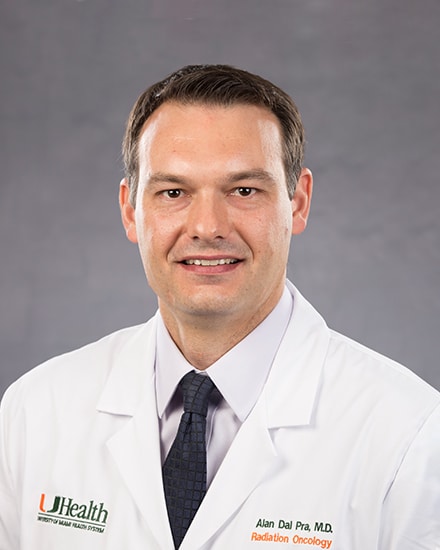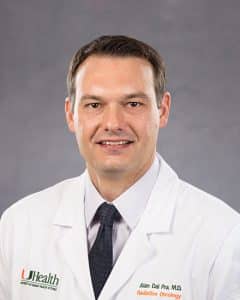 Dr. Alan Dal Pra is a radiation oncologist who uses advanced radiation therapy tools to treat patients diagnosed with thoracic cancers, including lung cancer and malignant pleural mesothelioma. As part of the multidisciplinary team at the Sylvester Comprehensive Cancer Center at the University of Miami Health System in Florida, he is skilled in the use of advanced radiation oncology tools including Proton Therapy, ViewRay MRI-guided radiation therapy, and RapidArc intensity-modulated external radiation therapy (IMRT). These state-of-the-art technologies target tumors with exacting accuracy that preserves surrounding healthy tissue and organs while providing better outcomes and shorter treatment times.[1]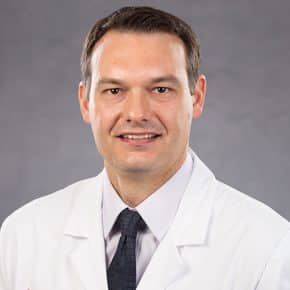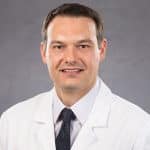 Education and Career
Dr. Dal Pra earned his medical degree at the Federal University of Rio Grande do Sul in Rio Grande do Sul, Brazil. From there he pursued a residency in Radiation Oncology at the Universidade Federal de Ciências da Saúde de Porto Alegre and then completed a post-doctoral fellowship in Radiation Oncology at McGill University, Montreal General Hospital in Montreal, Canada. Following that program, he pursued and completed another post-doctoral fellowship in Radiation Medicine at the University of Toronto, Princess Margaret Hospital in Toronto, Canada.[1]
Dr. Dal Pra spent several years working in Switzerland as a senior consultant and investigator and continues as the principal investigator of a European multicenter trial. Today, Dr. Dal Pra is an Associate Professor of Radiation Oncology and the Director of Clinical Research at the Department of Radiation Oncology, Sylvester Comprehensive Cancer Center at the University of Miami, Miller School of Medicine. He also serves as Medical Director of the Radiation Oncology Unit at The Lennar Foundation Medical Center.
Research
Dr. Dal Pra's research focuses on the use of innovative radiation therapy tools in the treatment of genitourinary cancers and thoracic cancers. He has received many research grants and has authored or co-authored articles that have appeared in highly respected medical journals, including Lancet Oncology, European Eurology, Clinical Cancer Research, Nature, and Nature Genetics.[1]
Included in his research was a multicenter study titled "Multi-Institutional Patterns of Use of Tumor-Treating Fields for Patients with Malignant Pleural Mesothelioma" published in Current Oncology. The study evaluated the usage rates and patterns of a new cancer-treating device called Tumor-Treating Fields which deploys mild electrical pulses to interrupt cancer cells' ability to divide. This "field of interruption" may slow down a tumor's growth and its ability to spread.[2]
Awards and Grants
Dr. Dal Pra's mentorship and research acumen have been recognized by national and international organizations. He has won several awards and notable grants, including:[1]
Arro/Astro Educator of the Year, Astro/Arro 16th Ecco-AACR-Esmo, Flims Workshop, Switzerland/Travel Grant
13th International Wolfsberg Meeting on Molecular Radiation Biology/Oncology, Ermatingen/Lake Constance, Switzerland/Travel Grant
Esmo Preceptorship on Prostate Cancer, Lugano, Switzerland/Travel Grant
21st Annual AACR Aspen Workshop, Aspen, USA/ Travel Grant
1st Sao Paulo School of Translational Science, A.C Camargo Global Meeting of Translational Science, Brazil/Travel Grant
Best Scientific Papers (Oral Presentations, Top 2 Prizes), Brazilian Meeting of Radiation Oncology, Sao Paulo, Brazil/Travel Grant
AstraZeneca Fellowship in Urology Oncology, McGill University, Montreal, Canada
     Siemens Prize- Best Paper (Oral Presentation), Alatro
Get Your FREE Mesothelioma Packet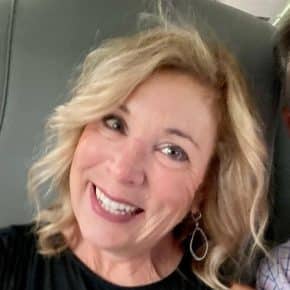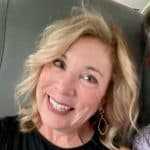 Terri Oppenheimer has been writing about mesothelioma and asbestos topics for over ten years. She has a degree in English from the College of William and Mary. Terri's experience as the head writer of our Mesothelioma.net news blog gives her a wealth of knowledge which she brings to all Mesothelioma.net articles she authors.
Get Your FREE Mesothelioma Packet
Page Edited by Patient Advocate Dave Foster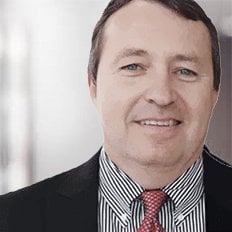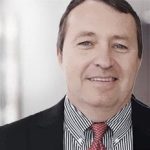 Dave has been a mesothelioma Patient Advocate for over 10 years. He consistently attends all major national and international mesothelioma meetings. In doing so, he is able to stay on top of the latest treatments, clinical trials, and research results. He also personally meets with mesothelioma patients and their families and connects them with the best medical specialists and legal representatives available.