Sylvester Comprehensive Cancer Center, Miami, Florida
This page has been fact checked by an experienced mesothelioma Patient Advocate. Sources of information are listed at the bottom of the article.
We make every attempt to keep our information accurate and up-to-date.
Please Contact Us with any questions or comments.
Sylvester Comprehensive Cancer Center's mission is to reduce the human burden of cancers like lung cancer and malignant mesothelioma. In pursuit of that goal, the facility offers multiple clinical locations and educational programming supported by state-of-the-art research, all designed to reduce risk, promote well-being, and offer better outcomes for those suffering from cancers.
As part of the University of Miami Health System and the University of Miami Miller School of Medicine, Sylvester is South Florida's only NCI-designated cancer center and one of only five Cancer Centers of Excellence in the state. The facility's highly specialized teams have a well-earned global reputation for advancements in both cancer research and cancer care.[1]
Facts about Sylvester Comprehensive Cancer Center
Sylvester is home to a team of more than 2,500 physicians, researchers, and staff.
The facility is the only South Florida location to have been recognized as high-performing in the treatment of cancer by U.S. News & World Report.
Sylvester is currently conducting approximately 300 cancer-focused clinical trials, 120 of which opened in 2022.
The facility has completed almost 2,500 stem cell transplants and T-cell therapies since the program's inception.
Sylvester has ten treatment facilities across South Florida providing care for patients across 15 cancer site disease groups.
In 2022, the facility received $56 million in peer-reviewed and non-peer-reviewed funding for 458 active cancer projects and $4.2 million for training grants.
Nearly 500 cancer patients have received proton therapy treatment since Sylvester opened the Dwoskin Proton Therapy Center in September 2020.
History
Sylvester Comprehensive Cancer Center's history dates back to 1973 when it was known as the Comprehensive Cancer Center of South Florida. A year later its cancer control research program was initiated by Dr. Jack Healey, and two years later the National Cancer Institute funded a Regional Cancer Information Service office there to provide cancer information to health professionals, as well as to patients, their families, and the general public.
In 1986, philanthropist Harcourt Sylvester Jr. pledged $27.5 million to benefit the University of Miami Medical School's cancer programs, and in response, the cancer center changed its name to the Sylvester Comprehensive Cancer Center in honor of the donor's parents. The related Harcourt M. and Virginia W. Sylvester Foundation has since committed more than $50 million to the University of Miami Leonard M. Miller School of Medicine. In 1992, Sylvester opened the doors of a new 117,500-square-foot clinical facility opened.
It wasn't until 2015 that Sylvester received designation as a Cancer Center of Excellence by the State of Florida, and four years later the National Cancer Institute designated the facility as a comprehensive cancer center. Today, the facility has more than 400 cancer-focused physicians and researchers, over 100 of whom have been recruited over the past three years from the nation's top cancer centers.[2]
Mesothelioma Treatment at Sylvester Comprehensive Cancer Center
Among the 15 cancer disease sites treated at the Sylvester Comprehensive Cancer Center are cancers of the lung and chest. The Lung and Chest Center at Sylvester treats patients diagnosed with a range of cancers that occur in the chest area, including different types of lung cancer, mesothelioma, and complex mediastinal tumors. The facility also treats patients diagnosed with malignant peritoneal mesothelioma, and is one of only a few facilities in the country that offers hyperthermic intraperitoneal and intrapleural chemotherapy, a procedure in which a heated chemotherapy solution is administered directly into either the abdominal or pleural cavity following surgery.[3]
Patients seeking treatment for malignant mesothelioma at Sylvester are first diagnosed using low-dose computed tomography and then offered a variety of treatment plans based on their individual goals, their unique physical conditions, and their genetic profile.
Among the treatments offered are robotic video-assisted surgery, a surgical approach that offers shorter hospital stays, lower risk for complications, less blood loss, and higher survival rates. Patients also benefit from Sylvester's advanced radiation oncology tools, which include proton therapy, MRI-guided radiation therapy, and intensity-modulated external radiation therapy (IMRT) which facilitate shorter treatment times and less damage to healthy tissue.[4]
Research
Research is central to the Sylvester Comprehensive Cancer Center's mission. The facility's scientists and physicians conduct multidisciplinary trials to address cancers of particular concern to those living in the South Florida area, focusing on changes that occur within the cell that give rise to cancer or metastases. The goal is to move discoveries from the laboratory to the clinic so that patients can benefit as quickly as possible.[1]
Notable Staff and Mesothelioma Specialists
Sylvester Comprehensive Cancer Center's Lung and Chest Cancer Center has attracted an experienced and knowledgeable multidisciplinary team that works together to deliver top-quality care to patients diagnosed with malignant pleural and peritoneal mesothelioma, lung cancer, and other challenging diseases. Among the physicians providing care for mesothelioma patients are thoracic surgeon and lung cancer surgery expert Dr. Nestor Ricardo Villamizar and radiation oncologist Dr. Alan Dal Pra.
The Mayo Clinic has a well-deserved international reputation for excellence and innovation in patient care, and its comprehensive cancer center has continued in that tradition, offering state-of-the-art treatment for patients diagnosed with malignant mesothelioma.
Get Your FREE Mesothelioma Packet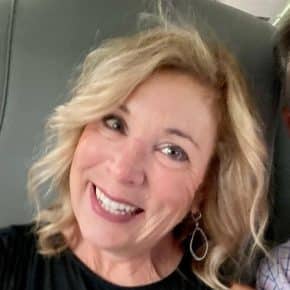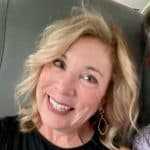 Terri Oppenheimer has been writing about mesothelioma and asbestos topics for over ten years. She has a degree in English from the College of William and Mary. Terri's experience as the head writer of our Mesothelioma.net news blog gives her a wealth of knowledge which she brings to all Mesothelioma.net articles she authors.
Get Your FREE Mesothelioma Packet
Page Edited by Patient Advocate Dave Foster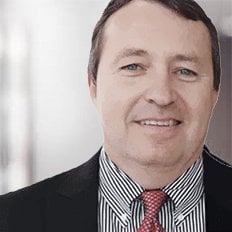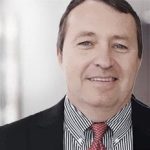 Dave has been a mesothelioma Patient Advocate for over 10 years. He consistently attends all major national and international mesothelioma meetings. In doing so, he is able to stay on top of the latest treatments, clinical trials, and research results. He also personally meets with mesothelioma patients and their families and connects them with the best medical specialists and legal representatives available.