This page has been fact checked by an experienced mesothelioma Patient Advocate. Sources of information are listed at the bottom of the article.
We make every attempt to keep our information accurate and up-to-date.
Please Contact Us with any questions or comments.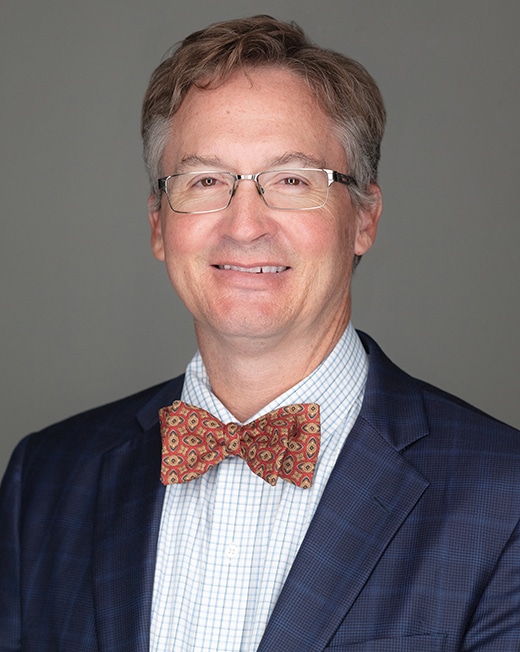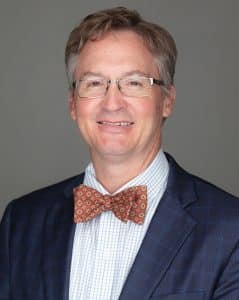 Dr. Eric Haura is a thoracic oncologist and researcher renowned for his expertise in the treatment of lung cancer. As the Director of the Moffitt Lung Cancer Center of Excellence in Florida and co-director of the Moffitt Chemical Biology and Molecular Medicine Program, he is responsible for many of the most innovative advancements in the field.
Dr. Haura's laboratory research is aimed at making improvements to standard-of-care treatments and developing new, more targeted therapies based on a greater understanding of the basic biology of lung cancer disease progression. Though much of his professional focus is on his investigations of lung cancer and other solid tumors, he is also an active clinician. He sees lung cancer and malignant pleural mesothelioma patients one day per week in Moffitt's Department of Thoracic Oncology.
Education and Career
Dr. Haura received his bachelor of science degree in biomedical engineering from the Johns Hopkins University in Baltimore, followed by his medical degree from Duke University School of Medicine. He returned to Johns Hopkins Hospital to complete his residency in Internal Medicine and then went back to Duke to complete his fellowship training in Hematology and Oncology.[1]
At Moffitt Cancer Center he was named the Program Leader in one of the Moffitt Cancer Center Support Grant's five key research programs, experimental therapeutics. He is the Director of the Moffitt Lung Cancer Center of Excellence, which supports trans-disciplinary research toward the prevention and cure of lung cancer. He is also the Associate Center Director for Clinical Science at Moffitt.
Research
As a world leader in lung cancer research, Dr. Haura was inducted into the American Society of Clinical Investigation (ASCI), one of the nation's oldest and most respected honor societies for physicians/scientists. His focus is on translational research in the area of lung cancer and other solid tumors, including malignant pleural mesothelioma. His laboratory has made major contributions in identifying cancer signaling pathways by applying mass spectrometry-based proteomic approaches to studying kinase signaling pathways and has deployed early technology related to mass spectrometry, including tools for studying lung cancer and signaling networks. The group is also focused on in situ approaches to studying protein complexes related to receptor tyrosine kinases.[1]
Dr. Haura's work is supported by various grants from the National Cancer Institute, the State of Florida, and various private foundations. He has published almost 200 papers in scientific journals including the Journal of Clinical Oncology, Cancer Research, Clinical Cancer Research, Science Signaling, Nature Chemical Biology, Nature Communication, and Molecular Systems Biology.
His clinical investigations have led to clinical trials of novel agents for human trials.
Professional Awards
Dr. Haura has been recognized by many organizations for his research and clinical excellence. Awards he has received include the ASCO Advanced Clinical Research Award, Moffitt Research Mentor of the Year, and Moffitt Research Scientist of the Year.
Get Your FREE Mesothelioma Packet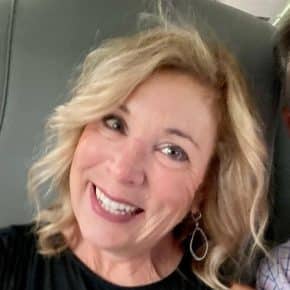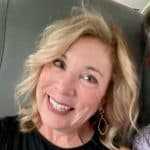 Terri Oppenheimer has been writing about mesothelioma and asbestos topics for over ten years. She has a degree in English from the College of William and Mary. Terri's experience as the head writer of our Mesothelioma.net news blog gives her a wealth of knowledge which she brings to all Mesothelioma.net articles she authors.
Get Your FREE Mesothelioma Packet
Page Edited by Patient Advocate Dave Foster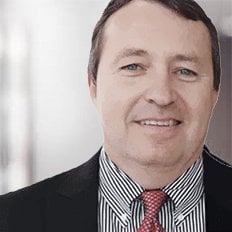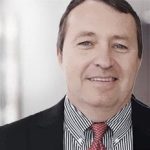 Dave has been a mesothelioma Patient Advocate for over 10 years. He consistently attends all major national and international mesothelioma meetings. In doing so, he is able to stay on top of the latest treatments, clinical trials, and research results. He also personally meets with mesothelioma patients and their families and connects them with the best medical specialists and legal representatives available.