This page has been fact checked by an experienced mesothelioma Patient Advocate. Sources of information are listed at the bottom of the article.
We make every attempt to keep our information accurate and up-to-date.
Please Contact Us with any questions or comments.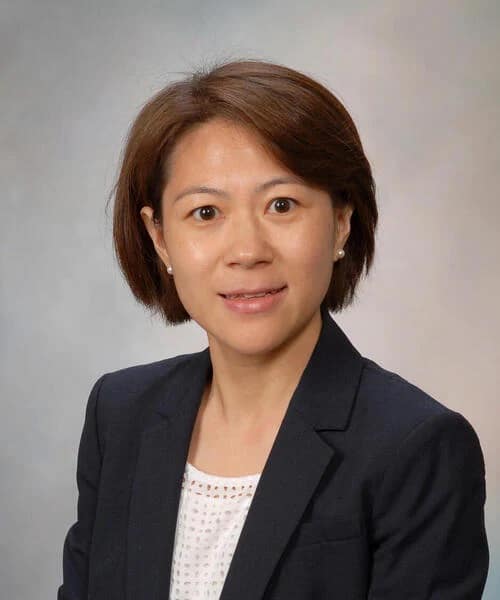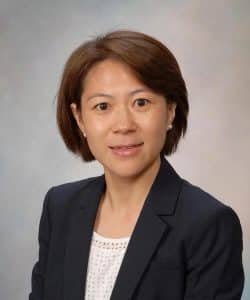 Dr. Yanyan Lou is a medical oncologist and researcher with a special focus on lung cancer and the development of CAR-T cell therapies for the treatment of cancers of thoracic malignancies. In her position as head of the Lung Cancer Program and experimental therapeutics program at the Mayo Clinic's Jacksonville, Florida location, she treats patients with both lung cancer and mesothelioma. She is particularly focused on the use of immunotherapy and targeted drug therapy to improve patient outcomes and is actively involved in several clinical trials investigating their use, as well as other novel investigational therapies for thoracic cancers.[1]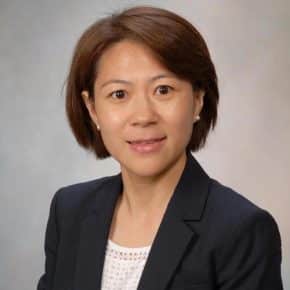 Education and Career
Dr. Lou first earned her medical degree at Henan Medical University in China, and her Ph.D. in Oncology and Tumor Immunology at the West China University of Medical Science. She completed her first postdoctoral fellowship in Surgery at the National Cancer Institute of the National Institutes of Health, then pursued another postdoctoral fellowship in Melanoma Medical Oncology at the University of Texas MD Anderson Cancer Center.
Dr. Lou then completed a residency in Internal Medicine at the University of Texas Southwestern Medical School and a clinical fellowship there in Hematology/Oncology before joining the Mayo Clinic in Florida, where she is developing novel treatment approaches for thoracic cancers and bringing them to her clinical practice.[1]
Research
Dr. Lou's research interests are varied but all revolve around the treatment of lung cancer and other thoracic malignancies, improving patient outcomes, and developing new, more effective treatments for these difficult-to-treat diseases. She is currently engaged in an interventional study of the use of pembrolizumab with or without anetumab ravtansine in treating patients with mesothelin-positive pleural mesothelioma.[2] She is a highly respected researcher and has published many studies on non-small cell lung cancer, immunotherapy, mesothelioma, tumor microenvironments, nivolumab, and other topics relevant to patients diagnosed with lung cancer or malignant mesothelioma.
Awards and Memberships
Dr. Lou has received multiple awards and honors throughout her career, including:
Paul Calabresi Career Development Award for Clinical Oncology from the National Cancer Institute
Eveleigh Family Career Development Award from the Mayo Clinic in Florida
Jan and Deanie Stein Career Development Award from the Mayo Clinic in Florida
Young Investigator Award from the Chinese-American Hematologist Oncologist Network
ASCO Young Investigator Award from the American Society of Clinical Oncology
She is an active member of the Mayo Clinic NCI-Designated Comprehensive Cancer Center; a Committee Member of the Alliance for Clinical Trials in Oncology; a member of the MCCC Council for Minority Participation in Cancer Research; and a member of the Data Safety Monitoring Board among other notable professional associations.[1]
Get Your FREE Mesothelioma Packet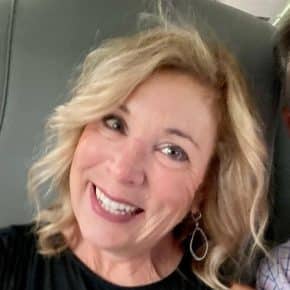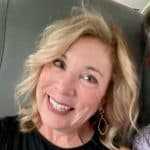 Terri Oppenheimer has been writing about mesothelioma and asbestos topics for over ten years. She has a degree in English from the College of William and Mary. Terri's experience as the head writer of our Mesothelioma.net news blog gives her a wealth of knowledge which she brings to all Mesothelioma.net articles she authors.
Get Your FREE Mesothelioma Packet
Page Edited by Patient Advocate Dave Foster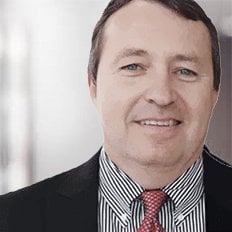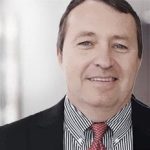 Dave has been a mesothelioma Patient Advocate for over 10 years. He consistently attends all major national and international mesothelioma meetings. In doing so, he is able to stay on top of the latest treatments, clinical trials, and research results. He also personally meets with mesothelioma patients and their families and connects them with the best medical specialists and legal representatives available.