H. Lee Moffitt Cancer Center, Tampa
This page has been fact checked by an experienced mesothelioma Patient Advocate. Sources of information are listed at the bottom of the article.
We make every attempt to keep our information accurate and up-to-date.
Please Contact Us with any questions or comments.
The H. Lee Moffitt Cancer Center, Tampa is one of the country's leading cancer treatment facilities. Moffitt is a Comprehensive Cancer Center designated by the National Cancer Institute. The Thoracic Oncology Department provides patients with multi-disciplinary and multi-modal treatment plans, as well as access to clinical trials.[1]
History
The history of the Moffitt Cancer Center dates back to 1978. In 1978, Florida state representative H. Lee Moffitt raised interest in opening a cancer center in Tampa. Moffitt had personally survived cancer, though he had lost several friends to the disease.
He wanted Tampa to become a recognized center for cancer treatment and research. Moffitt faced several roadblocks; however, he committed to succeed, not only because of his personal experiences with cancer but also because Florida's cancer rates were so high.
Eventually, Moffitt was successful. In 1981, the Florida legislature approved $600,000 for the planning of a 240-bed cancer facility. Later that same year, the legislature approved an additional $3.5 million for the center's construction.
A cigarette tax was proposed to help fund the new cancer center, a fitting source of funds for the new medical facility. The cancer center opened its doors in 1986.
A Team of Experts
Experts in cancer and mesothelioma staff the Moffitt Cancer Center. These experts are all part of the thoracic oncology department and are led by medical oncologist Dr. Jhanelle Gray.[2]
Formerly the director of Moffitt Cancer Center's clinical research, Dr. Gray now leads the thoracic oncology department.[3]
Mesothelioma Treatment at Moffitt
Because it offers such a diverse array of treatment options, the Moffitt Cancer Center offers each patient hope. Individuals benefit from the best care from specialists who form a multi-disciplinary team, all collaborating for treatment.
Treatments offered at Moffitt include several surgical procedures. Extrapleural pneumonectomy, a radical surgery that can potentially cure mesothelioma, is offered here. This surgery removes an entire lung and can only be performed by surgeons experienced with the procedure. Also available at Moffitt, patients may opt for the less radical pleurectomy/decortication surgery.
Most patients benefit from surgery. Doctors often combine surgery and other treatments to increase their effectiveness. Chemotherapy, radiation therapy, brachytherapy, heated intraoperative peritoneal chemotherapy, immunotherapy, or tomotherapy may be used in conjunction with surgery to offer the best results possible.
A Comprehensive Cancer Center
Moffitt Cancer Center has been designated by the National Cancer Institute (NCI) as a Comprehensive Cancer Center. This designation means Moffitt is part of a national network of facilities dedicated to cancer treatment and research.
This network of facilities is funded by the NCI and the National Institutes of Health. To receive this designation, a facility must provide innovative treatments and excellent patient care. This network of cancer centers also plays a key role in translating research into real and effective treatments for patients.[4]
Research at Moffitt
At Moffitt, researchers collaborate on many projects that fall under five major categories of research; these five categories are cancer epidemiology, chemical biology and molecular medicine, cancer biology and evolution, immunology, and health outcomes and behavior.[4]
Moffitt also participates in ORIEN, the Oncology Research Information Exchange Network. This is a research partnership that connects cancer research institutes in North America by creating and maintaining a database of patient information. Researchers can access this information to collaborate with others and conduct better, more effective research.
Some examples of Moffitt's research include developing novel drugs for treatment, immune cell therapies, and vaccines to treat cancers.
Clinical Trials
Clinical trials conducted at Moffitt are important for cancer research. These trials use real patients to determine the safety and effectiveness of new treatments. Clinical trials not only help develop better treatments, but they also give patients more treatment options.[5]
Researchers and clinicians at the H. Lee Moffitt Cancer Center are leading the way in cancer research and treatment. With a special department devoted to mesothelioma, this Tampa facility is also becoming a leader in the treatment of this most challenging of cancers. Patients do not need a referral and are welcome to contact the Center to get started on a mesothelioma treatment plan.
Get Your FREE Mesothelioma Packet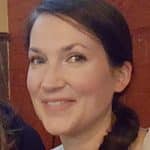 Mary Ellen Ellis has been the head writer for Mesothelioma.net since 2016. With hundreds of mesothelioma and asbestos articles to her credit, she is one of the most experienced writers on these topics. Her degrees and background in science and education help her explain complicated medical topics for a wider audience. Mary Ellen takes pride in providing her readers with the critical information they need following a diagnosis of an asbestos-related illness.
Get Your FREE Mesothelioma Packet
Page Edited by Patient Advocate Dave Foster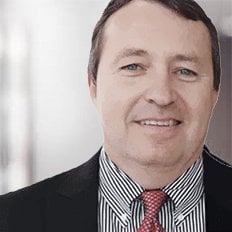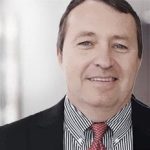 Dave has been a mesothelioma Patient Advocate for over 10 years. He consistently attends all major national and international mesothelioma meetings. In doing so, he is able to stay on top of the latest treatments, clinical trials, and research results. He also personally meets with mesothelioma patients and their families and connects them with the best medical specialists and legal representatives available.