This page has been fact checked by an experienced mesothelioma Patient Advocate. Sources of information are listed at the bottom of the article.
We make every attempt to keep our information accurate and up-to-date.
Please Contact Us with any questions or comments.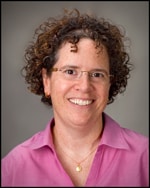 Sophie Dessureault, M.D., is a surgical oncologist specializing in colorectal and peritoneal cancers. Working at the world-renowned Moffitt Cancer Center in Tampa, Florida, she is one of the few oncologists in the U.S. who offers the novel HIPEC treatment for peritoneal mesothelioma.
In addition to working as a surgeon, Dr. Dessureault is active in cancer research and teaching surgical residents and fellows at South Florida University Morsani College of Medicine.[1]
Education and Training
Dr. Dessureault earned her BSc degree in biology from Dalhousie University in Halifax, Nova Scotia. She graduated in 1987 and stayed on at Dalhousie to earn her medical degree in 1990. She completed a general surgical residency at the University of Toronto.
She also worked on research and earned a Ph.D. in tumor immunology and cancer immunotherapy during her residency. Following her Ph.D. research and residency program, Dr. Dessureault came to the U.S. for a fellowship.
She completed a surgical oncology fellowship in 2001 at the University of South Florida and Moffitt Cancer Center in Tampa. She then stayed on to hold an assistant and then associate professorship.[2]
Current Position
Dr. Dessureault is currently a surgical oncologist at the Moffitt Cancer Center in the Department of Gastrointestinal Oncology. She also holds the position of professor of oncology and surgery at the Morsani College of Medicine at the University of South Florida.[1]
In her current positions, Dr. Dessureault focuses on patient care and surgical education while still contributing to research. In patient care, she focuses on colorectal cancer and peritoneal cancers. She is one of the few surgeons to provide debulking surgery for peritoneal mesothelioma, followed by hyperthermic intraperitoneal chemotherapy (HIPEC).
HIPEC is an innovative treatment that has given peritoneal mesothelioma patients a better chance at living longer with fewer symptoms.[2]
She also teaches general surgery residents and surgical oncology fellows regularly. Her leadership in education and training is exemplified by her past role as Clerkship Director of the Interdisciplinary Oncology Clerkship for senior medical students.[2]
Research and Awards
Much of Dr. Dessureault's career focus is on patient care and surgical education, but she has also been deeply involved in cancer research. She served as the principal investigator in phase I and phase II clinical trials to develop novel cancer vaccines. Other areas of her research have included improvements in HIPEC, cytoreductive surgery, anal cancer surgery, and melanoma.[2]
Her work has also led to many honors and awards for Dr. Dessureault. As a student, she earned the American Society of Clinical Oncology Development Award and the Society of Surgical Oncology Young Investigator Award. She was elected to the Barness-Behnke Chapter of the Gold Humanism Honor Society of the University of South Florida in 2008 and belongs to several professional organizations: American Society of Clinical Oncology, Royal College of Surgeons of Canada, Society of Surgical Oncology, and Alpha Omega Alpha Honor Medical Society.[1]
With her dedication to innovative patient care, research, and training the next generation of surgeons, Dr. Dessureault has come to be recognized as a leader in helping cancer patients live longer, better lives.
Get Your FREE Mesothelioma Packet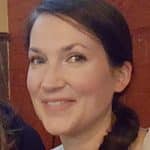 Mary Ellen Ellis has been the head writer for Mesothelioma.net since 2016. With hundreds of mesothelioma and asbestos articles to her credit, she is one of the most experienced writers on these topics. Her degrees and background in science and education help her explain complicated medical topics for a wider audience. Mary Ellen takes pride in providing her readers with the critical information they need following a diagnosis of an asbestos-related illness.
Get Your FREE Mesothelioma Packet
Page Edited by Patient Advocate Dave Foster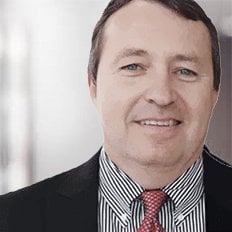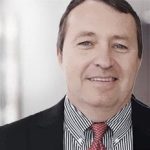 Dave has been a mesothelioma Patient Advocate for over 10 years. He consistently attends all major national and international mesothelioma meetings. In doing so, he is able to stay on top of the latest treatments, clinical trials, and research results. He also personally meets with mesothelioma patients and their families and connects them with the best medical specialists and legal representatives available.