Arizona Mesothelioma Treatment and Doctors
This page has been fact checked by an experienced mesothelioma Patient Advocate. Sources of information are listed at the bottom of the article.
We make every attempt to keep our information accurate and up-to-date.
Please Contact Us with any questions or comments.
Mining and natural asbestos deposits in Arizona, along with industrial workplaces, have contributed to thousands of related deaths in the state. Current patients living with mesothelioma have a few options for excellent treatment by specialists at major cancer centers in the state.
Cancer Centers for Mesothelioma Patients in Arizona
Mesothelioma patients in Arizona can find several treatment centers equipped to treat this difficult cancer. The state is home to one National Cancer Institute (NCI)-designated Comprehensive Cancer Center and several other excellent treatment facilities.
University of Arizona Cancer Center, Tucson
This cancer center received its first NCI grant in 1978 and is a center of excellence at the Arizona Health Sciences Center. It is known for rigorous cancer research focused on prevention and control, new therapeutics, cancer imaging, and cancer biology.[1]
Patients at the University of Arizona Cancer Center receive treatment from multidisciplinary teams of experts. These include oncologists and radiologists who specialize in thoracic and gastrointestinal cancers like pleural and peritoneal mesothelioma.
Banner MD Anderson Cancer Center, Gilbert.
World-famous MD Anderson, an NCI-designated facility in Houston, opened a treatment center in Gilbert, Arizona, in 2011. Mesothelioma patients can now benefit from the treatment and research specialists from MD Anderson, right in the Phoenix area.[2]
As with the original location, this treatment center focuses on a multidisciplinary approach to patient care. Not all cancer facilities are equipped to treat patients with mesothelioma. Still, with connections to the original location, this Banner Cancer Center can manage a mesothelioma diagnosis and provide access to the best treatments and latest research.[2]
Mayo Clinic Cancer Center, Phoenix
The Mayo Clinic is also an NCI-recognized cancer center, with headquarters in Rochester, Minnesota. The world-renowned facility now has a location in Phoenix, where mesothelioma patients can benefit from the extensive research conducted by the Mayo Clinic.[3]
The Mayo Clinic has a strong focus on research, which benefits patients with difficult cancers like mesothelioma. Treatment here includes multidisciplinary teams, innovative treatments, and access to clinical trials.[3]
Physicians and Surgeons Treating Mesothelioma in Arizona
With so many top-notch cancer treatment centers in the state, finding a specialist to treat mesothelioma is not difficult. Arizona residents do not need to travel far to find an oncologist or surgeon who can provide excellent pleural or peritoneal mesothelioma care.
Nabil Wasif, M.D.
Dr. Wasif is a surgical oncologist at the Mayo Clinic in Phoenix. He specializes in treating several cancers, including peritoneal mesothelioma. He is trained in conducting cytoreductive surgery followed by HIPEC, a specialized and sometimes curative treatment for peritoneal mesothelioma.[4]
Linda L. Garland, M.D.
Dr. Garland is a medical oncologist specializing in thoracic cancers like pleural mesothelioma. She directs the Clinical Lung Cancer Program and Clinical Research in Thoracic Oncology at the University of Arizona. She researches experimental therapeutics for treating difficult cancers, including advanced-stage mesothelioma.[5]
Elbert Kuo, M.D.
A thoracic surgeon at Banner MD Anderson Cancer Center in Gilbert, Dr. Kuo specializes in minimally invasive surgeries for cancers of the chest cavity. This includes treatment for pleural effusions, pleural mesothelioma, and lung cancer.[6]
Mesothelioma Clinical Trials in Arizona
A clinical trial may present an opportunity for a mesothelioma patient to access an innovative treatment. These studies investigate the effectiveness of new treatment protocols, drugs, and procedures that are not yet approved. In Arizona, there are four studies now recruiting patients with mesothelioma:
If you have been diagnosed with mesothelioma in Arizona, don't settle for anything but the best treatment. Choose specialty cancer centers in the state for expert care, multidisciplinary treatment, and excellent support services.
Get Your FREE Mesothelioma Packet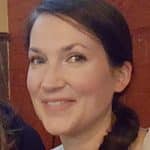 Mary Ellen Ellis has been the head writer for Mesothelioma.net since 2016. With hundreds of mesothelioma and asbestos articles to her credit, she is one of the most experienced writers on these topics. Her degrees and background in science and education help her explain complicated medical topics for a wider audience. Mary Ellen takes pride in providing her readers with the critical information they need following a diagnosis of an asbestos-related illness.
Get Your FREE Mesothelioma Packet
Page Edited by Patient Advocate Dave Foster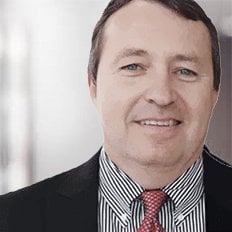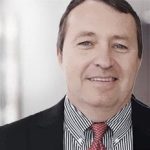 Dave has been a mesothelioma Patient Advocate for over 10 years. He consistently attends all major national and international mesothelioma meetings. In doing so, he is able to stay on top of the latest treatments, clinical trials, and research results. He also personally meets with mesothelioma patients and their families and connects them with the best medical specialists and legal representatives available.