Alabama Mesothelioma Treatment and Doctors
This page has been fact checked by an experienced mesothelioma Patient Advocate. Sources of information are listed at the bottom of the article.
We make every attempt to keep our information accurate and up-to-date.
Please Contact Us with any questions or comments.
Industrial jobs and shipyards in Alabama led to asbestos exposure and thousands of related deaths over the last few decades. If you live in Alabama and have been diagnosed with mesothelioma, find the best cancer centers and mesothelioma specialists in the region for emerging treatments and cutting-edge research.
Cancer Treatment Centers in Alabama
Alabama is home to one National Cancer Institute (NCI)-designated comprehensive cancer center. These facilities received recognition for multidisciplinary and innovative research and treatment for cancer. They help form an important, nationwide research network but also provide top-notch care for cancer patients.[1]
In some parts of the country, these NCI cancer centers are the only nearby facilities with oncologists, surgeons, and other specialists capable of treating mesothelioma. In Alabama, the O'Neal Comprehensive Cancer Center at the University of Alabama Birmingham offers the best cancer care in the state.[2][3][4]
O'Neal opened in 1971 and received NCI designation that year.
The facility treats about 20,000 cancer patients each year.
Immunotherapies, an important emerging treatment type for mesothelioma patients, is a top area of research here.
The UAB Health System Cancer Community Network brings leading treatments and specialists to patients in the rest of the state.
Community outreach is a big part of the O'Neal Comprehensive Cancer Center.
The UAB Medicine Lung Cancer Program includes a Pulmonary Medicine team, which specializes in making difficult diagnoses, often needed in cases of asbestos exposure.
The facility has a Thoracic Surgery Unit, one of few in the country that can perform complex procedures such as those needed for pleural mesothelioma.
Physicians Treating Mesothelioma in Alabama
The O'Neal Comprehensive Cancer Center staffs hundreds of medical professionals, including specialists with the skills and knowledge needed to treat mesothelioma:
James Donahue, M.D.
As the Section Chief of Thoracic Surgery, Dr. Donahue leads the surgical team to perform procedures for treating pleural mesothelioma. He specializes in treating all kinds of surgeries of the thoracic region, including malignant pleural effusions.[5]
Benjamin Wei, M.D.
Assistant Program Director of the Cardiothoracic Residency at O'Neal, Dr. Wei both treats cancer patients and trains the next generation of thoracic surgeons. He specializes in using robotic- and video-assisted tools and performing difficult, less-invasive surgeries.[6]
Mesothelioma Clinical Trials in Alabama
The O'Neal Comprehensive Cancer Center conducts many clinical trials every year in Alabama. These are research programs to offer patients emerging and innovative new treatments while determining their effectiveness and safety.
Three clinical trials involving mesothelioma patients are now recruiting at in Alabama:
Nivolumab and Ipilimumab in Treating Patients with Rare Tumors. The purpose study is to test the effectiveness of a combination of two different immunotherapy drugs as well as the incidence and type of side effects.[7]
A Study of SGN-CD228A in Advanced Solid Tumors. This phase I study is testing the safety, dosing, and effectiveness of a novel compound in treating severeal types of advanced cancer.[8]
Pembrolizumab With or Without Anetumab Ravtansine in Treating Patients With Mesothelin-Positive Pleural Mesothelioma. This is a study of an immunotherapy drug used alone and with a second, similar drug. They are specific to mesothelin, a common marker for mesothelioma.[9]
O'Neal is the only place in the state where patients with difficult cancers like mesothelioma can access clinical trials and potentially benefit from novel treatments.
If you live in Alabama and have been diagnosed with mesothelioma, the O'Neal Comprehensive Cancer Center is the best facility in the state for cutting-edge treatment. There are other surgeons and oncologists in the state, but no facilities with so many specialists in one place or ongoing research and clinical trials.
Get Your FREE Mesothelioma Packet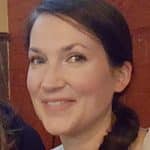 Mary Ellen Ellis has been the head writer for Mesothelioma.net since 2016. With hundreds of mesothelioma and asbestos articles to her credit, she is one of the most experienced writers on these topics. Her degrees and background in science and education help her explain complicated medical topics for a wider audience. Mary Ellen takes pride in providing her readers with the critical information they need following a diagnosis of an asbestos-related illness.
Get Your FREE Mesothelioma Packet
Page Edited by Patient Advocate Dave Foster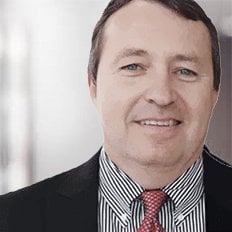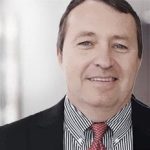 Dave has been a mesothelioma Patient Advocate for over 10 years. He consistently attends all major national and international mesothelioma meetings. In doing so, he is able to stay on top of the latest treatments, clinical trials, and research results. He also personally meets with mesothelioma patients and their families and connects them with the best medical specialists and legal representatives available.