North Dakota Mesothelioma Treatment and Doctors
This page has been fact checked by an experienced mesothelioma Patient Advocate. Sources of information are listed at the bottom of the article.
We make every attempt to keep our information accurate and up-to-date.
Please Contact Us with any questions or comments.
Mesothelioma is a rare cancer that is difficult to treat. If you have received this diagnosis, seek out specialist treatment if possible. North Dakota mesothelioma treatment and doctors are limited, but a few cancer centers in the state, and some not far out of state, can provide good care.
Cancer Centers in North Dakota
North Dakota does not have any National Cancer Institute-recognized cancer treatment centers. It is home to a few facilities that can provide excellent care for most patients. For mesothelioma, it may be better to travel out of state to access specialists.
Sanford Roger Maris Cancer Center
Sanford Roger Maris, in Fargo, offers the most comprehensive care in the state. Mesothelioma patients benefit from collaborative teams of medical professionals, including medical oncologists, radiation oncologists, surgical oncologists, nurse navigators, social workers, psychologists, and more.[1]
The thoracic surgery department provides complex surgeries often necessary for treating pleural mesothelioma. Patients with peritoneal mesothelioma can receive HIPEC, one of the most effective treatments for this type of mesothelioma. Additional services offered include genetic counseling, integrative health, radiosurgery, and palliative care.[1]
Bismarck Cancer Center
The Bismarck Cancer Center specializes in radiation therapies, which may be useful for some mesothelioma patients. The experts here use innovative techniques and equipment for more targeted treatment. These include intensity-modulated radiation therapy, high dose-rate brachytherapy, and surface-guided radiation therapy.[2]
Altru Cancer Center
Located in Grand Forks, Altru Cancer Center offers various treatments for patients with all types of cancer. This facility can help mesothelioma patients who cannot undergo surgery. Physicians provide several types of radiation therapy, chemotherapy, biologic therapies, hormone therapy, and supportive services.[3]
Cancer Care Out of State
It may be necessary for such a rare, difficult cancer to go out of state for treatment. North Dakota's options are limited in specialty care, but neighboring states provide other choices not too far from home.
In Rochester, Minnesota, the world-renowned Mayo Clinic is a comprehensive cancer center with specialist teams equipped to treat both peritoneal and pleural mesothelioma. The Fred and Pamela Buffett Cancer Center in Omaha, Nebraska, is another option. Specialists here provide surgery, chemotherapy, and immunotherapy for mesothelioma patients.
Physicians Treating Mesothelioma in North Dakota
True specialists in mesothelioma are not common, but experienced oncologists and surgeons in North Dakota provide expert care for patients with all types of cancer.
Daniel M. Tuvin, M.D.
With a diagnosis of peritoneal mesothelioma, consider consulting with Dr. Tuvin, a surgical oncologist at Sanford Roger Maris. He treats several types of cancer, including gastrointestinal cancers, like peritoneal mesothelioma. Dr. Tuvin is one of few practitioners who can provide cytoreductive surgery with HIPEC.[4]
Verlyn Nykamp, M.D.
Dr. Nykamp is a cardiothoracic surgeon at Sanford Health who specializes in the surgical treatment of lung cancer. He can treat patients with pleural mesothelioma who often need surgical procedures along with other types of treatment.[5]
Mesothelioma Clinical Trials in North Dakota
Clinical trials are studies of new therapies and treatments. Clinicians recruit patients to participate in testing the effectiveness and any adverse effects of novel therapies. Clinical trials involve some risks, but for many mesothelioma patients, a clinical trial is an excellent way to access new, innovative treatments.
North Dakota has just one study of a new treatment that is actively recruiting new patients with peritoneal mesothelioma. Nivolumab and Ipilimumab in Treating Patients With Rare Tumors is a study of two immunotherapy drugs used in combination to treat rare cancers. You can access the trial in Bismarck, Fargo, and Jamestown.[6]
If you are interested in clinical trials, talk to your medical team. You may be able to access more trials by going out of state to treatment centers like the Mayo Clinic or the Buffett Cancer Center. These more extensive facilities often host numerous trials.
A mesothelioma diagnosis is a challenge. Finding good treatment is not always easy with a rare cancer, but North Dakota and neighboring states offer residents several options.
Get Your FREE Mesothelioma Packet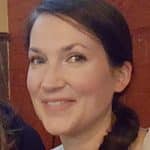 Mary Ellen Ellis has been the head writer for Mesothelioma.net since 2016. With hundreds of mesothelioma and asbestos articles to her credit, she is one of the most experienced writers on these topics. Her degrees and background in science and education help her explain complicated medical topics for a wider audience. Mary Ellen takes pride in providing her readers with the critical information they need following a diagnosis of an asbestos-related illness.
Get Your FREE Mesothelioma Packet
Page Edited by Patient Advocate Dave Foster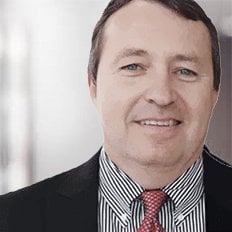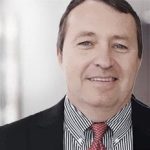 Dave has been a mesothelioma Patient Advocate for over 10 years. He consistently attends all major national and international mesothelioma meetings. In doing so, he is able to stay on top of the latest treatments, clinical trials, and research results. He also personally meets with mesothelioma patients and their families and connects them with the best medical specialists and legal representatives available.