Missouri Mesothelioma Treatment and Doctors
This page has been fact checked by an experienced mesothelioma Patient Advocate. Sources of information are listed at the bottom of the article.
We make every attempt to keep our information accurate and up-to-date.
Please Contact Us with any questions or comments.
Mesothelioma treatment requires specialists, oncologists, and surgeons experienced in rare cancers and complex procedures. Missouri mesothelioma treatment and doctors are largely found around St. Louis and Kansas City. Find the right medical team for your treatment without going far.
Missouri Cancer Treatment Centers
Missouri is home to one facility that has been recognized by the National Cancer Institute (NCI) as a Comprehensive Cancer Center. This designation indicates excellence in both patient care and research. Other treatment centers in the state also provide excellent care for cancer patients.
Alvin J. Siteman Cancer Center
This NCI-designated facility is a part of the Washington University School of Medicine and Barnes-Jewish Hospital. It is one of the largest treatment centers in the U.S., working with about 10,000 new patients per year.
Research and clinical trials here lead directly to advances in treatments for patients. Mesothelioma patients will find a number of benefits of coming to the Siteman Cancer Center:[1]
Multidisciplinary teams of surgeons, oncologists, researchers, nurses, and support workers develop and implement comprehensive and individualized treatment plants for each patient.
Treatment plans include a variety of strategies, such as surgery, medical therapy, radiation, genetics, and immunotherapy.
The large clinical research program here brings innovative treatments and technologies directly to patients.
A comprehensive lung cancer team that can treat patients with pleural mesothelioma.
Saint Louis University Cancer Center
This facility treats multiple types of cancer, including lung cancer. The thoracic specialist who helps lung cancer patients can also work with those diagnosed with pleural mesothelioma. The Center offers radiation oncology, chemotherapy, robotic surgery, nuclear medicine, and infusion services, among many other treatments that benefit mesothelioma patients.[2]
Unlike many cancer centers, Saint Louis University offers peritoneal mesothelioma patients HIPEC. This advanced treatment is becoming more common but is still hard to find in many places. This is one of the most effective treatments for peritoneal mesothelioma.[2]
The University of Kansas Cancer Center
Most of the medical campus of this NCI cancer center is in Kansas, but the Kansas City, Missouri hospital offers expert care for several cancers, including mesothelioma. The Lung Program can help patients with pleural mesothelioma, while the gastrointestinal department performs HIPEC and other peritoneal patients.[3]
Mesothelioma Specialists in Missouri
All of these facilities staff excellent cancer professionals, but mesothelioma specialists are always more difficult to find. In Missouri, patients can find great care from expert oncologists, surgeons, and others, including a handful of true specialists in pleural and peritoneal mesothelioma.
Bryan Meyers, M.D., M.P.H.
Dr. Meyers is the Chief of Thoracic Surgery at Washington University School of Medicine. While pleural mesothelioma is not a major specialty for him, Dr. Meyers can perform the complex surgeries patients need. He leads a team that collaborates with the Siteman Cancer Center to provide multidisciplinary care for all types of thoracic patients.[4]
Carrie Luu, M.D.
Dr. Luu is a surgical oncologist at Saint Louis University. She specializes in treating gastrointestinal cancers and leads the cancer center's HIPEC program. She and her team provide peritoneal mesothelioma patients with this important treatment.[5]
Chao H. Huang, M.D.
As the director of the Lung Program at the University of Kansas Cancer Center, Dr. Huang helps provide specialist care for pleural mesothelioma patients. He is a medical oncologist and leads a team of experts in thoracic cancer treatment and other specialties.[6]
Mazin F. Al-Kasspooles, M.D.
One of the few surgeons equipped to provide cytoreductive surgery followed by HIPEC, Dr. Al-Kasspooles works with peritoneal patients at the University of Kansas in Kansas City. He is a surgical oncologist and a specialist in HIPEC.[7]
Mesothelioma Clinical Trials in Missouri
A clinical trial is both vital cancer research and an opportunity for patients to try novel treatments and possibly benefit from them when other treatments have failed. Talk to your medical team about qualifying for any trials in the area that interest you. Three studies are currently ongoing in Missouri and recruiting mesothelioma patients:
Pembrolizumab With or Without Anetumab Ravtansine in Treating Patients With Mesothelin-Positive Pleural Mesothelioma. If you have a specific marker for pleural mesothelioma, you could qualify for this study with immunotherapy drugs, alone or in combination.[8]
Integrated Cancer Repository for Cancer Research. This study won't provide a treatment, but it is important for cancer patients to participate. Researchers need patient samples to help advance diagnostic techniques, cancer prevention, and personalized treatments.[9]
Nivolumab and Ipilimumab in Treating Patients With Rare Tumors. Patients with peritoneal mesothelioma may qualify for this study of two immunotherapy drugs.[10]
A diagnosis of mesothelioma may leave you confused and unsure where to turn. In Missouri, these specialists and treatment centers can help guide your steps and plan for treatment.
Get Your FREE Mesothelioma Packet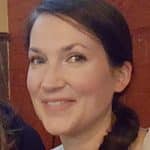 Mary Ellen Ellis has been the head writer for Mesothelioma.net since 2016. With hundreds of mesothelioma and asbestos articles to her credit, she is one of the most experienced writers on these topics. Her degrees and background in science and education help her explain complicated medical topics for a wider audience. Mary Ellen takes pride in providing her readers with the critical information they need following a diagnosis of an asbestos-related illness.
Get Your FREE Mesothelioma Packet
Page Edited by Patient Advocate Dave Foster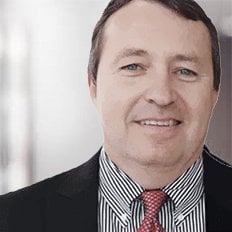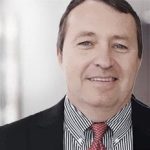 Dave has been a mesothelioma Patient Advocate for over 10 years. He consistently attends all major national and international mesothelioma meetings. In doing so, he is able to stay on top of the latest treatments, clinical trials, and research results. He also personally meets with mesothelioma patients and their families and connects them with the best medical specialists and legal representatives available.