This page has been fact checked by an experienced mesothelioma Patient Advocate. Sources of information are listed at the bottom of the article.
We make every attempt to keep our information accurate and up-to-date.
Please Contact Us with any questions or comments.
Imerys is a large company that mines and supplies minerals, including talc, for products like baby powder. Talc often contains asbestos, and many of the products made from it have exposed consumers to this harmful mineral. The company has faced numerous lawsuits over cancer resulting from asbestos-contaminated talc and filed for bankruptcy in 2019.
About Imerys
Imerys is a French company that operates worldwide and supplies several industries with specialty minerals. They own several mines and provide minerals to companies involved in manufacturing, food and beverage, ceramics, chemistry, metals, and personal care products.
The company supplies a significant amount of talc to companies like Johnson & Johnson for personal care products, like baby powder. In 2011, Imerys acquired Luzenac Group, the largest talc supplier in the world. It also inherited this company's asbestos liabilities.
The history of the company dates to 1880 when the Rothschilds founded a metal mining company known as Peñarroya. It remained a standalone company for nearly 100 years. In the 1970s, it began acquiring other companies and focused on three areas: building materials, industrial minerals, and metals processing.[1]
By 1999, the company put all its efforts into industrial minerals and changed its name to Imerys. It acquired Luzenac, the world's largest talc producer, in 2011. Imerys continued acquiring other businesses and mines around the world.[1]
Imerys and Asbestos
Imerys did not have a major issue with asbestos until it acquired Luzenac. Talc and asbestos are both natural minerals and sometimes occur in the same deposit. When mined, talc may contain some traces of asbestos that end up in consumer products.
Luzenac, as the world's largest producer of talc, has been involved in mining and supplying contaminated talc. Any of its mines could potentially produce talc with asbestos, including the largest talc mine in the U.S. in Three Forks, Montana.
Who Is at Risk of Exposure?
One of the most common products made with talc is talcum powder. When consumers use the powder, they easily inhale the small particles. Talc is harmless, but if there are asbestos fibers in the powder, the user may end up with lung damage and later illnesses, like mesothelioma or lung cancer.
Most of the harm caused by talc supplied by Luzenac has not been lung damage but has occurred in women who developed ovarian cancer. Decades of use of talcum powder with asbestos in it may cause ovarian cancer.
Researchers have studied the link with mixed results. Some studies show that talcum powder use does increase the risk of ovarian cancer. There are two possible explanations. One is that talc causes inflammation. Another is that contaminating asbestos causes cancer.[2]
Talcum powder products are supposed to be free of asbestos. Manufacturers have a responsibility to ensure this. Yet, studies have found that many of the products do contain asbestos, including a study conducted by the U.S. Food and Drug Administration from 2020.[3]
Imerys Bankruptcy
Because it acquired Luzenac, Imerys faced over 15,000 lawsuits over asbestos exposure and talc-related cancer. This forced Imerys Talc, the American branch of Imerys, to file for bankruptcy in 2019.[4]
In 2020, Magris Resources Canada bought Imerys Talc for $223 million. Under the bankruptcy plan, that money goes into a trust to compensate victims. As of June 2021, the plan had not yet been approved because of voting issues.[4]
One major opponent of the plan is Johnson & Johnson. The company makes talcum powder and has also faced lawsuits over cancer. Johnson & Johnson denies any liability in these cases and worries that the Imerys Talc bankruptcy plan will push more litigation to the pharmaceutical company.[4]
Asbestos Litigation Against Imerys
If the bankruptcy plan eventually goes through, claimants will be able to seek compensation through the established trust fund. Before bankruptcy, thousands of talc users filed lawsuits against Imerys Talc and others, including Johnson & Johnson. The company struck the deal to sell its U.S. subsidiaries as a way to resolve the claims.
If you used talcum powder products and now have symptoms or a diagnosis of mesothelioma or ovarian cancer, contact an asbestos lawyer. Your situation may involve many companies that supplied, processed, and sold talc, including Imerys. A lawyer can help you decide what to do next to get the compensation you deserve.
Get Your FREE Mesothelioma Packet
Page Edited by Patient Advocate Dave Foster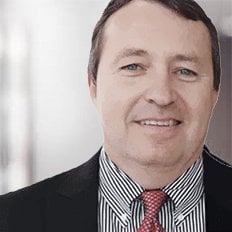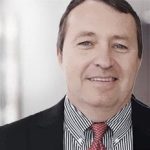 Dave has been a mesothelioma Patient Advocate for over 10 years. He consistently attends all major national and international mesothelioma meetings. In doing so, he is able to stay on top of the latest treatments, clinical trials, and research results. He also personally meets with mesothelioma patients and their families and connects them with the best medical specialists and legal representatives available.