Asbestos Company Fails in Bid to Overturn $13.5 Million Mesothelioma Verdict
Published on May 19, 2022
In 2020, Raymond Budd and his wife Vickie filed a lawsuit accusing Kaiser Gypsum Company of negligence in failing to warn about the asbestos in their joint compound that they believe caused Raymond's malignant mesothelioma. After the couple won a $13.5 million verdict, Kaiser moved for dismissal of the verdict and called for a new trial on several grounds. Upon review, the Court of Appeals of Washington affirmed the decision, rejecting each of the asbestos company's arguments.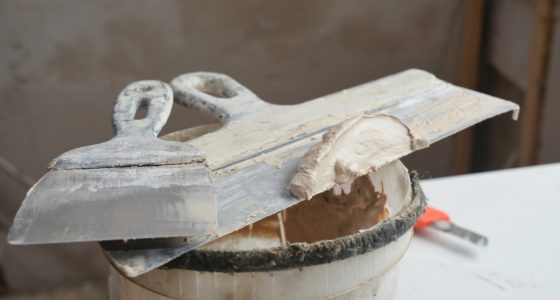 Man's Mesothelioma Blamed on Asbestos in Drywall Compound
The original mesothelioma lawsuit asserted that Mr. Budd had developed mesothelioma after having worked with Kaiser's joint compound from 1962 to 1972. The Budds argued that no warnings of the product's dangers were offered, and if they had been he would not have used it. After the jury heard testimony in the case, they awarded the Budds $13.5 million, but the company appealed the verdict on several grounds.
In its appeal, Kaiser Gypsum argued that the jury selection process – which took place during the worst days of the pandemic — had been insufficiently random. They also asserted that expert testimony had been erroneously transcribed, that causation had not been proven, that jury instructions regarding defective design had been improper, and that specific evidence either should or should not have been excluded.
Appellate Court Review Upholds Mesothelioma Victim's Win
After reviewing each of Kaiser Gypsum's arguments for overturning the verdict in the mesothelioma trial, the appellate court affirmed the jury's decision. The judges determined that the trial court had substantially complied with the jury selection statute and that the transcription error noted was "harmless" and "did not have a substantial likelihood of affecting the jury." They also denied the company's proximate cause and medical causation arguments, saying that Kaiser had misconstrued the expert witness testimony they were using as a basis for their assertion. 
With reference to the instructions given to the jury and the evidence that was either submitted or excluded, the court rejected those arguments as well. They determined that the trial court had not erred, but rather had acted within its discretion. They determined that the evidence presented had sufficed to sustain the jury's verdict and affirmed the decision and the award.
If you or someone you love has been diagnosed with malignant mesothelioma, the Patient Advocates at Mesothelioma.net can help connect you with the resources you need. For information, contact us today at 1-800-692-8608.
FREE Mesothelioma Packet