Complicated Jurisdictional Issues Resolved in Mesothelioma Claim
Published on August 31, 2023
A mesothelioma diagnosis is devastating to both the individual victim and their family. In addition to all of the medical issues, the question of whether to seek compensation from those responsible looms large. Those who choose to move forward face a new set of challenges, with each individual situation carrying its own unique aspects. For one victim's daughter, the question of where the case should be heard presented the most immediate complexity.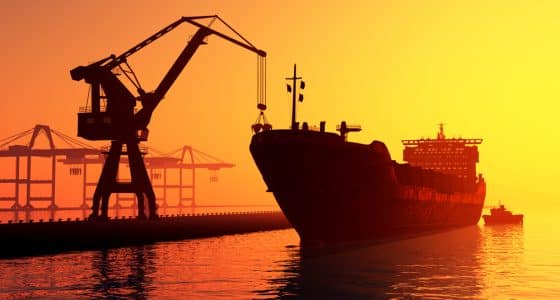 Seaman's Mesothelioma Blamed on Asbestos Exposure Aboard Vessels
The mesothelioma lawsuit was filed by Carmela Susino, whose father Luciano had been a seaman onboard vessels owned and managed by Overseas Shipholding Group, Inc. (OSG) Asserting that the company and 17 other manufacturer, equipment, boiler, and premises defendants were responsible, she filed negligence claims, as well as claims of violation of the Jones Act and of Maritime Law, and a loss of consortium claim, in the Superior Court of the Virgin Islands, where the vessels he had worked on had docked.
In response to her mesothelioma lawsuit, 3M Company asked for the case to be removed to federal court based on the maritime and Jones Act claims being violations of federal law and therefore subject to diversity jurisdiction. Ms. Susino asked for the case to be returned (remanded) to the original place where she'd filed, and was then surprised by an objection to her action by opposition from OSG, which changed its original position to say that they felt their case should also be removed based on their ongoing bankruptcy filing.
Court Rejects All Requests for Mesothelioma Case to Move to Federal Court
In reviewing the complicated questions in the mesothelioma case, Chief District Judge Robert A. Molloy first addressed the bankruptcy question and then the diversity issue. With reference to OSG's late objection to returning the case to the local court based on its bankruptcy filing, the judge agreed with the plaintiff that the company had submitted this argument well past the deadline.
As to 3M's argument for federal jurisdiction, the judge determined that because Ms. Susino is a foreign national and one of the other companies named as a defendant, Foster Wheeler, is based in Scotland and is also a "citizen of a foreign state," diversity jurisdiction does not exist. The case will be returned to its original court to be heard.
If you or someone you love has been diagnosed with malignant mesothelioma, it's important that you have support from people who understand the challenges you face. To learn how the Patient Advocates at Mesothelioma.net can help, contact us today at 1-800-692-8608.
FREE Mesothelioma Packet