Congress Moves to Ban Asbestos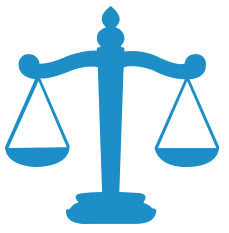 In a move that may force the hand of the U.S. Congress, California's Democratic Senator Barbara Boxer has introduced a bill titled S 3427 — the Alan Reinstein Ban Asbestos Now Act of 2016 — that would amend the Toxic Substances Control Act to include a complete ban or restriction of the use of asbestos, the carcinogenic material that causes mesothelioma. The new bill also includes language that would do the same to stop the use of bisphenol A (BPA) from being used in the manufacture of food containers. Both substances have been found to be toxic.
The goal of the new bill is far reaching and ambitious. If enacted it would give the Environmental Protection Agency instructions to, in three months' time, evaluate and report on the current status of asbestos to include when and how it is being imported and distributed as well as how it is being used and under what circumstances Americans are being exposed to it, putting them at risk for asbestos-related diseases. Following that, the agency would have just eighteen months to "permanently eliminate the possibility of exposure to asbestos".
In a move meant to preempt objections to the bill based on national security concerns, the bill already contains language that would provide the president with the ability to exempt any asbestos use that is tied to the country's protection. However, even that provision specifically requires that a reasonable alternative needs to be looked for and that if none is found, that the use of the asbestos would not create either environmental or health concerns – even if the actions that need to be taken to accomplish that are at great cost. The exemption itself has a three-year limit. The bill is being introduced into the Senate Committee on Environment and Public Works for consideration.
The introduction of this bill follows the recent passage of the Frank R. Lautenberg Chemical Safety for the 21st Century Act, which also seeks to address previous limitations that had been placed on the EPA regarding asbestos. It is hoped that the deadly material, which is known to cause mesothelioma and other asbestos-related diseases, will be among the first that the EPA begins investigating with an eye to eliminating its use.
Asbestos has long been known to be a toxic carcinogen that has been responsible for pain and suffering in tens of thousands of Americans. In many cases exposure to asbestos was negligent. If you or someone you love has been sickened by exposure to asbestos, then the mesothelioma law firm of Danziger & De Llano can help. Contact us today at 1-800-692-8608 or visit our website, https://mesothelioma.net for more information on how we can protect your rights and get you the compensation that you deserve.
Get Your FREE Resources Sent Overnight
New treatment options
Veterans benefits & claims
$30 Billion asbestos trust fund information
For over 15 years, we've provided the best FREE resources to mesothelioma patients and loved ones. Our resources include information on the leading treatment options and best doctors in your area; lessons learned from survivors; claims and benefits specifically for Veterans; and how to access your share of billions of dollars in trust fund money.
Get Your FREE Resources Sent Overnight
New Treatment Options
Veteran's Benefits & Claims
$30 Billion Asbestos Trust Fund Information
If you've been diagnosed with asbestos-related cancer, contact us at 1-800-692-8608 to find out if you are eligible to receive compensation. You can also fill out the form above to receive FREE information.