Court Gives Mesothelioma Victim Ability to Pursue Multiple Lawsuits
Published on June 27, 2018
Page Last Modified: September 22, 2019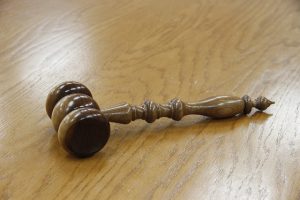 Among the decisions facing a person diagnosed with malignant mesothelioma is whether or not to pursue legal action against the company or companies responsible for having exposed them to asbestos.
Since the 1970s people sickened with the rare and fatal form of cancer have been confronted with the reality that their illness was entirely preventable had the companies that exposed them to the material only shared the information that they possessed about the significant dangers that it posed: unfortunately, most were complicit in keeping the information hidden.
Many of those who have pursued lawsuits have been able to secure substantial settlements and jury awards that have provided compensation for their medical expenses and other damages, as well as financial security for their survivors, but it has not been without a fight from the asbestos companies.
A recent example of this fight was seen in the U.S. District Court in New York, where a mesothelioma victim and his wife face pushback about the way in which they filed their lawsuit: the judges in the case denied the asbestos company's motion and the case will proceed as filed.
The court considered a motion filed by Crane Co. regarding two mesothelioma lawsuits filed by John Grimes and Linda Phelps after Grimes was diagnosed with the asbestos-related disease. The first lawsuit was filed against 83 defendants, accusing them of having exposed him to mesothelioma.
The second was filed against four other defendants, including Crane. Crane moved to combine the two cases, arguing that it had been filed separately because the four that were segregated could remove the case to federal court and the others could not.
Crane wanted the cases combined in order to allow any verdict to be split between all 87 defendants so that they would not have to pay a larger portion in the case that they were named in.
The court denied Crane's argument against having to face the potential for increased obligation for Grimes' mesothelioma, noting that if they were held accountable for "more than their fair share of fault" they had the "right to pursue reimbursement from bankrupt of absent joint tortfeasors."
In other words, Crane could pursue those other companies in their own legal action at a later point. The court also rejected Crane's argument that there was a public interest in avoiding multiple lawsuits.
There are many things that go into the decision to pursue a mesothelioma lawsuit against those responsible for your exposure. For access to resources to help in all of the many decisions mesothelioma victims face, contact the Patient Advocates at Mesothelioma.net at 1-800-692-8608.