FDA Grants Fast Track Designation to IK-930 for Treatment of Malignant Mesothelioma
Published on June 23, 2022
Malignant mesothelioma is a rare and deadly form of cancer that has proven extremely difficult to treat, but innovative scientists are constantly identifying new protocols, including those that target genetic alterations. IK-930, a novel oncology approach from Ikena Oncology, has just received Fast Track designation that will allow the company an expedited review of their drug. The Fast Track designation follows IK-930 having been granted Orphan Drug designation a few months ago.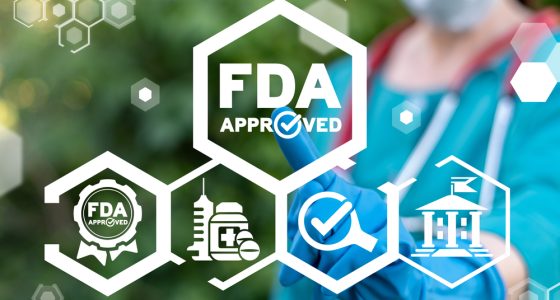 Target Approach to Mesothelioma Leverages Genetic Alteration
IK-930 is being studied for use in malignant pleural mesothelioma patients who are NF-2 deficient. NF-2 is a tumor suppressor gene, and when a patient has a deficiency in the gene, their cancer progresses and mutates more rapidly.  An estimated 40% of patients with the rare asbestos-related disease have the NF-2 deficiency. 
The IK-930 drug targets the Hippo pathway that is associated with tumor growth in NF-2 deficient patients, and is specifically being tested in those whose malignant pleural mesothelioma is unresectable.  Without surgery as an option, these patients are currently limited to chemotherapy, radiation, and immunotherapy to control the progression of their disease.
Innovative Approach to Mesothelioma is Being Studied in Phase 1 Clinical Trial
The Fast Track designation will allow the researchers behind the innovative mesothelioma treatment to meet with the FDA review team more frequently, and potentially to have the drug receive a priority review. The FDA's decision on Fast Track, as well as the Orphan Drug designation that was granted months earlier, indicates that the treatment has significant potential.
Speaking on behalf of the company, Sergio Santillana, MD, Chief Medical Officer at Ikena, said, "We are delighted to announce that IK-930 has been granted Fast Track designation, demonstrating the potential of IK-930 to address the unmet medical need of people with unresectable NF2-deficient MPM. This milestone, combined with the Orphan Drug designation in mesothelioma, further validates our targeted oncology approach to address significant unmet medical needs for difficult-to-treat cancers and supports our goal to advance the development of IK-930 for the patients who potentially could benefit most."
Patients with malignant mesothelioma have high hopes for innovative approaches to the rare and fatal disease. For information about other available resources, contact the Patient Advocates at Mesothelioma.net at 1-800-692-8608 today.
FREE Mesothelioma Packet