Judge Rebukes "Unreasonably Lengthy and Redundant" Deposition of 84-Year-Old Mesothelioma Victim
Published on May 25, 2022
Asbestos companies make use of numerous questionable strategies while defending themselves against mesothelioma claims. They delay proceedings knowing that mesothelioma patients may die from the aggressive form of cancer before their case goes to court, and they've been known to put frail plaintiffs through exceedingly long hours of testimony. Following a recent episode, a New York judge issued a stern warning to an asbestos company's attorneys.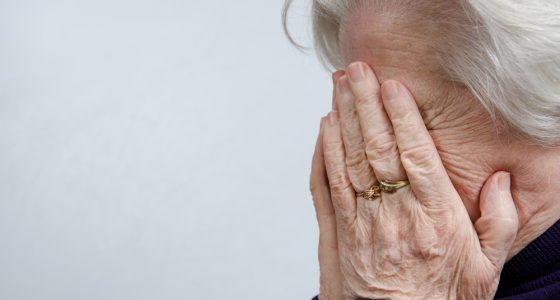 Attorneys Attempt to Preclude Mesothelioma Victim's Testimony
The rebuke came from Adam Silvera, Justice of the Supreme Court of New York County, in a case involving 84-year-old Hunter Faye, a woman diagnosed with malignant mesothelioma. After several hours of questioning over two days by talc supplier Whittaker Clark & Daniels' attorneys during a deposition, Mrs. Faye was unable to continue due to her anxiety.
In response, the defense first asked the mesothelioma victim and then the Special Master for the deposition to be completed or that it not be used. When the Special Master denied their request, the company appealed that decision and filed a motion for the testimony she had already provided to be precluded.
Judge Calls Questioning of Mesothelioma Victim "Tedious and Exhaustive"
In his ruling, Justice Silvera noted that the mesothelioma victim had submitted to "tedious and exhaustive questioning which spanned over two days that was beyond seven hours long." He also pointed out that the woman's attorneys had provided a letter from her Nurse Practitioner indicating that she suffered from anxiety and that continuing the deposition would be detrimental to her health, but despite their "ample opportunity" to ask all their questions, the asbestos company's attorneys were continuing their quest for additional testimony.
The judge wrote that though the asbestos company's attorneys were correct in asserting that they had a right to cross examine mesothelioma plaintiffs, their attempt to preclude her testimony or extend her "already lengthy" deposition "teeters on frivolity." He berated their argument that she had testified "without any hint of an anxiety issue" as improper and distorted, and ordered that the remainder of her testimony be completed through the use of interrogatories.
Judge Issues Warning to Asbestos Company Attorneys
In a parting word to the asbestos company attorneys, Justice Silvera noted that their decision to take their legal action into his court rather than resolving it with the Special Master was ill-considered. He wrote, "Defense counsel are warned that there is a fine line between zealous advocacy and frivolous motion practice. Should this issue arise in a future action, counsel should take note of the decision herein and consider their options carefully prior to filing an identical motion."
If you or someone you love has been diagnosed with malignant mesothelioma, it is essential that you have knowledgeable, assertive advocates working on your behalf. For information on how the Patient Advocates at Mesothelioma.net can help, contact us today at 1-800-692-8608.
FREE Mesothelioma Packet