Promising New Mesothelioma Treatment Shrinks Tumors By 80 to 85% in One Month
Published on May 23, 2018
Page Last Modified: September 22, 2019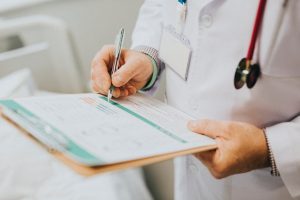 A promising new mesothelioma treatment being evaluated by scientists at Italy's University of Torino has shown remarkable results, with mesothelioma-infected lab animals showing dramatic reduction in the size of their tumors.
The non-invasive treatment utilizes a new technology called BNCT, or Boron Neutron Capture Therapy, which has already been used successfully in the treatment of malignant brain tumors and recurrent head and neck cancers.
Boron Neutron Capture Therapy offers many advantages for patients who have been diagnosed with malignant mesothelioma. Because mesothelioma tumors generally appear in such close proximity to the lungs, heart and other internal organs, the use of conventional radiation therapy has been limited, as there is risk of damage to important healthy cells.
When BNCT is used, the patient receives an injection of a drug that contains a non-radioactive substance called boron-10, which is known to concentrate in cancer cells. The patient then receives a dose of radiation with a specific type of neutron that is absorbed by boron. The boron then emits an energy charge that kills the cell that it resides in.
The researchers found that the mesothelioma cells in infected mice absorbed much more boron-10 than the healthy cells that surrounded them. After radiation the animals' existing tumors exhibited a pronounced change.
"Tumor masses of boron-treated mice showed a drastic reduction of about 80 to 85%."
This was measured in a period of less than 40 days. According to first author Diego Alberti writing for the Journal of Controlled Release, "The obtained results appear very promising providing patients affected by this rare disease with an improved therapeutic option."
Patients diagnosed with malignant mesothelioma are in need of answers that will extend their lives and at the same time provide them with greater quality of life. There are many different types of resources that can offer this benefit and the Patient Advocates at Mesothelioma.net can make sure that you are aware of all of them. Contact us today at 1-800-692-8608.