Researchers May Have Found Key to Preventing Mesothelioma's Return After Immunotherapy
Published on June 28, 2018
Page Last Modified: September 22, 2019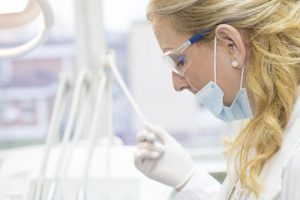 In the never-ending search for a cure for malignant mesothelioma, scientists have increasingly turned to immunotherapy, combining it with surgery, radiation and chemotherapy.
Though many patients have experienced good initial responses and extended survival time, the cancer eventually returns. But a study conducted at the University of Colorado Cancer Center and recently presented at the American Association for Cancer Research (AACR) Annual Meeting 2018 is offering hope for a new way to make the treatment last.
They have found that there are specific types of cells called regulatory T cells (Tregs) within tumors that may inactivate the body's immune system. It is hoped that by inactivating those cells, the effects of immunotherapy may be sustained permanently.
Though the research did not specifically target malignant mesothelioma, the challenge that Sana Karam, MD, PhD, investigator at the CU Cancer Center and assistant professor in the CU School of Medicine Department of Radiation Oncology describes applies to the asbestos-related disease in the same way that it does other cancers.
"Sometimes you give radiation alone and it doesn't work, or you give immunotherapy alone and it doesn't work," she says. "But combine the two and—boom!—you get this huge synergy. Unfortunately, the effect is often transient, and we wanted to know why."
She and her colleagues analyzed how cancer cells respond to and resist the combination of radiotherapy and immunotherapy, and found that tumors that were resistant had more activity from the gene TIM3, which seems to help cancer cells evade the body's immune response.
They found that by inhibiting the gene, they were able to make the impact of treatment last longer, but that regrowth eventually returns. They then looked more closely found that the tumors that were most resistant also had high levels of Tregs.
This means that the cancer tumors had found another way to turn off the immune system. This provides the researchers with their next investigative target. They need to better understand how Tregs inactivate the body's T cells.
If they learn how that process works and how to stop it from happening, Karam says it "could be a game-changer for clinical practice in the way we manage many cancers."
Scientists are constantly striving to find a way to stop mesothelioma, but until that day comes patients need resources to help them cope and confront their reality. For assistance in finding the information and help you need, contact the Patient Advocates at Mesothelioma.net at 1-800-692-8608.