Steamfitter with Mesothelioma Wins $23 Million Jury Verdict
Published on January 20, 2023
Eighty-one-year-old mesothelioma victim James McWilliams blames his fatal illness on decades of exposure to asbestos in the Jenkins Bros. valves he installed throughout New York City as a career steamfitter. He filed a personal injury lawsuit against the company and others, and last month a Manhattan jury found the company guilty and awarded him $23 million in compensatory damages.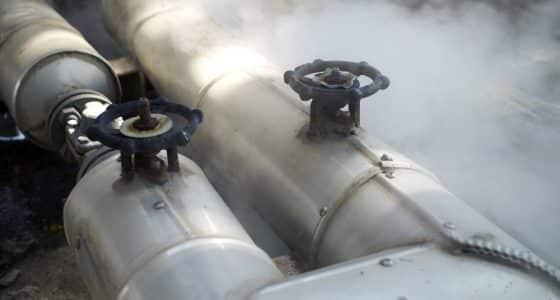 Asbestos in Valves Led to Man's Malignant Mesothelioma
According to testimony in the trial, Mr. McWilliams was diagnosed with malignant pleural mesothelioma in 2018. He worked as a career union steamfitter from 1960 to 1996, installing and removing flange gaskets, valve flange gaskets, and valves. These parts were manufactured by Jenkins Bros. using asbestos purchased from asbestos manufacturer Johns Manville.
The six-member jury was told that Jenkins Bros. may have known that asbestos could cause malignant mesothelioma and other asbestos-related diseases as long ago as the 1930s, and that company management was definitively aware of its dangers in the 1960s, when Mr. McWilliams began working for them. Despite this, they took no action to warn him of the risk he faced or to protect him from their products.
Asbestos Company Denies Role in Victim's Fatal Mesothelioma Diagnosis
Despite having previously promoted their supremacy in manufacturing and supplying valves to the New York City building community, Jenkins Bros.' attorneys argued that their valves were not responsible for Mr. McWilliams' mesothelioma. The jury clearly found that defense to be lacking: they awarded the victim $13 million for past pain and suffering and $10 million for future pain and suffering. The assignment of liability made Jenkins Bros. insurance company responsible for 90% of the damages and Johns Manville 10% responsibility.
Speaking of the verdict, the mesothelioma victim's representative said, "Mr. McWilliams helped build the city; he helped build some of the most iconic buildings in the New York City skyline. And because of that, he's going to die of a cancer that was preventable. And the jury recognized that Jenkins Bros. was responsible."
If you or someone you love has been diagnosed with malignant mesothelioma, it is important that you have the resources you need to find justice. Call the Patient Advocates at Mesothelioma.net today at 1-800-692-8608 to learn how we can help.
FREE Mesothelioma Packet