Study Finds Dying Mesothelioma Cells May Send Out Battle Cry
Published on July 06, 2018
Page Last Modified: September 22, 2019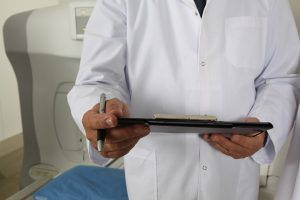 When oncologists treat patients diagnosed with malignant mesothelioma and other forms of cancer, the protocols that they use are focused on killing the cancerous cells.
A new study conducted by scientists at the University of Alabama at Birmingham has found that the success of those efforts may be a double-edged sword, as they found that dying cancer cells send out signals to those that have not been impacted, alerting them to the need to battle back against the chemotherapy and radiation.
Malignant mesothelioma is one of the most challenging forms of cancer that oncologists attempt to treat: the disease has proven adept at avoiding the impact of new drugs and other efforts. The same is true of a rare form of brain cancer known as glioblastoma, and it is these tumors that the researchers were investigating along with colleagues from Russia and South Korea.
The group determined that when cells are weakened by the various cancer-fighting protocols used against them, they send messages to neighboring cancer cells, and those messages apparently instruct the healthy cancer cells to make internal modifications to resist the impact of the treatment.
The study showed that when glioblastoma cells are dying, the cells around them exhibit "much more aggressive tumor growth" and were "more therapy-resistant" than "healthy" cancer cells not exposed to the dying cells or to the dying glioblastoma cells alone.
A closer examination revealed that the impacted cells sent out specialized vessels called apoEVs that change the genetic structure of the healthy cells around them, leaving them better able to fight back against the oncologists' efforts.
Writing about their discovery, Ichiro Nakano, M.D., Ph.D., academic neurosurgeon at the University of Alabama at Birmingham and leader of the international study wrote, "This mechanism thus becomes a possible target for new therapies to treat glioblastoma, a primary brain cancer, and the mechanism may apply to other cancer types as well."
Mesothelioma researchers are hoping to apply the lessons learned to their own efforts.
If you or someone you love has been diagnosed with mesothelioma, the Patient Advocates at Mesothelioma.net can connect you with clinical trials and other resources that can be of help. Call us today at 1-800-692-8608.