Study Reveals Occupations at Highest Risk for Mesothelioma and Asbestosis
Published on June 10, 2022
While the United States Environmental Protection Agency inches closer to imposing a hoped-for ban of asbestos, an occupational risk report out of Canada has revealed exactly which jobs in that country put workers at the greatest risk for malignant mesothelioma and asbestosis. Canada imposed its own ban on the carcinogenic material in 2018.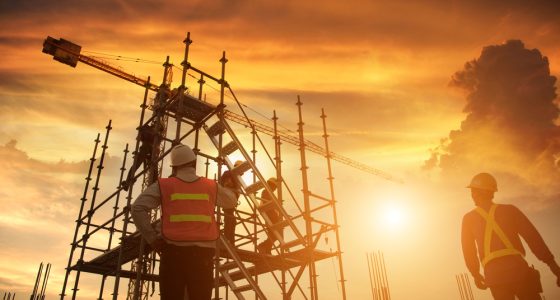 Two Million Canadian Workers Included in Mesothelioma Risk Study
The mesothelioma risk study encompassed data collected from more than two million Canadian workers enrolled in the country's Occupational Disease Surveillance System (ODSS). The report compiled information from workers who were employed in the 30-year period from 1983 to 2014 and compared it to information from the Ontario Cancer Registry, as well as individual medical records obtained from hospitals and physicians.
In reviewing the medical data, the researchers found that 854 workers had been diagnosed with malignant mesothelioma, while 737 were diagnosed with asbestosis. They then broke down those afflicted by the occupation in which they worked, and found a direct link between the rate of disease and whether the settings in which they worked exposed them to asbestos.
Specific Trades at Greater Risk for Malignant Mesothelioma and Other Asbestos-Related Diseases
The results of the mesothelioma risk study confirmed what the researchers suspected. Lead author Nathan DeBono of the University of Toronto wrote, "Compared with all other workers in the ODSS, those employed in construction trades occupations had the greatest adjusted incidence rate of both mesothelioma (223 cases) and asbestosis (261 cases)." Also at high risk were welders, boiler makers, machine repair workers, those who work with industrial chemicals and metal, and mechanics.
Other workers discovered to be at higher risk for mesothelioma worked in settings that were less obviously exposed to asbestos. Teachers and others who work in older school buildings are diagnosed with asbestos-related diseases more frequently than the general public, and so too are those who work in government and administrative buildings built before the dangers of asbestos became known. Electrical utility workers were also at high risk.
If you or someone you love has been exposed to asbestos and subsequently diagnosed with malignant mesothelioma, the Patient Advocates at Mesothelioma.net can help. Contact us today at 1-800-692-8608.
FREE Mesothelioma Packet