Woman's Mesothelioma Lawsuit Accuses Husband's Employer of Negligence
Published on May 23, 2023
Linda Crossland was diagnosed with malignant mesothelioma in 2020, a devastating fact that she blames on multiple inadvertent exposures to asbestos during the course of her lifetime. She has filed suit against those she holds responsible, including her husband's former employer, Woodward Design & Build LLC. Though Woodward filed a motion to have her case against them dismissed and to preclude testimony from two of her expert witnesses, a judge from the United States District Court for the Eastern District of Louisiana permitted much of her case to move forward.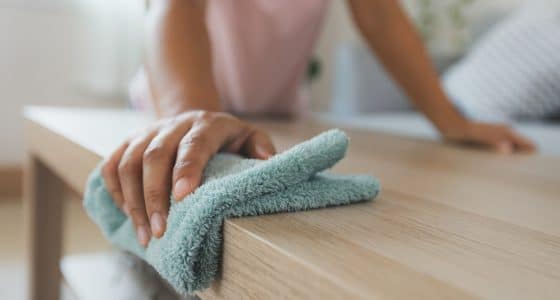 Asbestos Fibers Carried into the Home Blamed for Mesothelioma
Malignant mesothelioma is caused by exposure to asbestos, and though Mrs. Crossland never worked with the toxic substance herself, she points to a variety of second-hand exposures she suffered throughout her lifetime, including from asbestos-containing concrete used for her childhood driveway; asbestos fibers carried into her childhood home by her father, uncle, husband and others during the 1950s 1960s, and 1970s when they worked at Avondale shipyards; and asbestos fibers carried into her home by her husband when he worked for Woodward Design & Build.
In response to being named in her mesothelioma lawsuit, Woodward filed motions to exclude the testimony of her expert witnesses and to have her case dismissed. They pointed to what they called a failure to establish that her husband had been exposed to asbestos while he was employed by them, and asserted that their conduct fell below the applicable standard of care. District Judge Sarah S. Vance reviewed their claims.
Judge Permits Mesothelioma Claim to Proceed with Expert Witnesses
Upon reviewing the evidence submitted in the mesothelioma claim and Woodward's argument against the suit, Judge Vance agreed that Woodward should be granted summary judgment on strict liability because it had been their contractors, rather than them, who had exercised custody over asbestos-containing insulation during the time that Mrs. Crossland's husband worked for them. But with regard to their argument against having to defend against her negligence charges, and regarding testimony from the expert witnesses, the judge sided with the victim.
Judge Vance noted that the mesothelioma victim had established a fact issue as to whether Mr. Crossland had been exposed to asbestos dust from pipe insulation material, and that it is well established that employers "owe a duty not just to their employees, but to their employees' household family members, like plaintiff." The case will move forward for a jury to decide.
If you or someone you love has been diagnosed with malignant mesothelioma, it is important that you have all of the information you need to make the best decisions for you and your family. The Patient Advocates at Mesothelioma.net can help. Contact us today at 1-800-692-8608.
FREE Mesothelioma Packet