California Woman Wins $21.7 Million Jury Verdict In Mesothelioma Case Against J&J Baby Powder
Published on May 24, 2018
Page Last Modified: September 22, 2019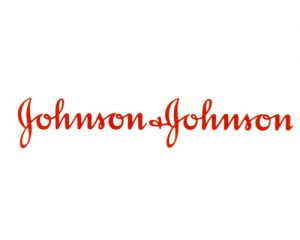 On the heels of a $117 million New Jersey verdict against Johnson & Johnson, saying asbestos-contaminated talc in their popular baby powder product caused a man's mesothelioma, a California jury delivered a second stunning verdict against the company.
Joanne Anderson, 68, was awarded $21.7 million in compensatory damages by a Los Angeles jury that agreed the company had been negligent and played a part in the plaintiff's mesothelioma diagnosis.
The jury will soon decide whether to hold the company and their co-defendants responsible for punitive damages as well.
According to her testimony, Mrs. Anderson's mesothelioma diagnosis came after she used Johnson & Johnson's baby powder for over 30 years. Anderson she also used the powder on her children during 1970s, and then continued using it herself through the 1980s and 1990s, purchasing as many as two bottles per month.
The jury's verdict assessed Johnson & Johnson with 67% responsibility for Mrs. Anderson's mesothelioma, along with other defendants, including Imerys SA, Cyprus Amax Minerals, and Honeywell International. The companies will split the balance of the verdict.
The companies claimed there was no evidence that Johnson & Johnson talc ever contained asbestos, and stated since Anderson's family had a history of breast and lung cancer, she might have developed mesothelioma spontaneously.
Anderson's attorneys responded by offering information on the scientifically proven causes of mesothelioma, as well as providing evidence that Johnson & Johnson had been aware of the risk of asbestos in their talc product decades earlier.
Mesothelioma is not the only asbestos-related condition that Johnson & Johnson's baby product is being blamed for. The company has already lost several cases accusing their talc products of causing ovarian cancer. There is currently around 6,600 ovarian cancer cases pending against the company.
If you or someone you love has been diagnosed with malignant mesothelioma and you suspect that it may have come from your use of talcum powder products, you are not alone.
Contact the Patient Advocates at Mesothelioma.net at 1-800-692-8608 for more information on resources available to your.