Dutch Study Identifies Indicator of Keytruda Effectiveness for Mesothelioma
Published on September 22, 2022
Immunotherapy treatments like Keytruda (pembrolizumab) offer significant hope for mesothelioma patients. The innovative medication has been shown to significantly extend survival beyond the typical period of less than a year, but the protocol has not been universally effective. In an effort to provide better treatment, Dutch researchers investigating the reason behind these disparities believe that they have identified important factors that will help guide treatment decisions in the future.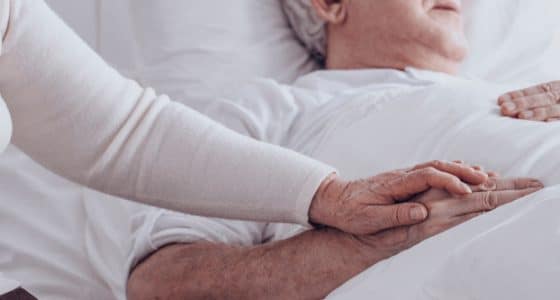 Longer Mesothelioma Survival is Goal of Immunotherapy Study
Mesothelioma is an extremely challenging form of cancer. It has proven highly resistant to standard treatment protocols, in large part because its cells generate a protein called PD-1 that protects them from the body's immune system. In some patients, the immunotherapy drug Keytruda stops PD-1 from doing this, but that is not true for everybody. Researchers from Erasmus University Medical Center in Rotterdam wanted to find what distinguishes those for whom the treatment is successful.
They conducted a study involving 122 cancer patients, some of whom had been diagnosed with pleural mesothelioma. Others had lung cancer, melanoma, or bladder cancer. Blood serum samples were taken from each to identify how quickly Keytruda was metabolized and left their bodies and whether this was related to overall survival time.
Metabolism Linked to Faster Clearance of Immunotherapy Drug in Mesothelioma Patients, Shorter Survival
The researchers found that there was a direct link between cancer patients' survival and how quickly the immunotherapy drug left their bodies. The faster the Keytruda was metabolized, the shorter the patient's overall survival. This was particularly true for patients with non-small cell lung cancer and malignant pleural mesothelioma, who were found to have faster drug clearance.
The researchers, led by oncologist Daan Hurkmans, concluded that there was an inverse relationship between patient albumin levels and body surface area and their survival, and that to maximize the impact of Keytruda for mesothelioma patients a more personalized dosing approach that kept metabolism in mind would be needed.
If you or someone you love has been diagnosed with malignant mesothelioma, staying up-to-date on the latest research is essential. For more information, contact the Patient Advocates at Mesothelioma.net today at 1-800-692-8608.
FREE Mesothelioma Packet