Jury Takes Just 20 Minutes to Award Mesothelioma Victim's Family $40 Million 
Published on September 12, 2023
In January of 2020, Bruce Torgerson succumbed to malignant pleural mesothelioma after an 18-month battle. He left behind two adult children, grandchildren, and a wife who was suffering from Alzheimer's. Late last month, a 12-person jury in Cook County, Illinois awarded his survivors $40,750,000 in damages from three companies that they blamed for having negligently exposed him to asbestos.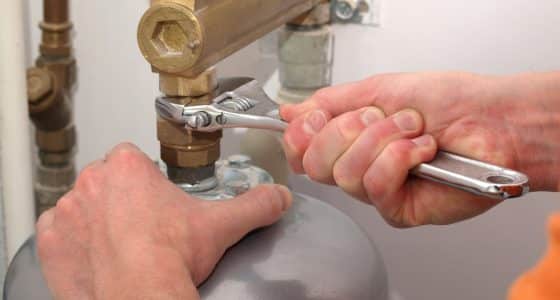 Boiler Worker's Family Wins $40,750,000 Mesothelioma Verdict
The remarkable jury award reflects the jury's response to testimony provided by the mesothelioma victim before his death, as well as from expert witnesses including his physician, and environmental medicine experts. The case was filed against John Crane, Inc. by Torgerson's daughter Annette Beneville on behalf of her family.
The jury learned that the mesothelioma victim had been a "pump man" who had worked with John Crane's asbestos-containing gaskets and packing throughout his career. In response, the company first had the case removed from the courts where it was originally filed to Cook County, Illinois, where it is headquartered, then argued that the chrysotile asbestos contaminating their pipe covering did not contribute to his illness and that instead he had been sickened from other sources that contained amphibole asbestos.
Jury Agrees with Mesothelioma Victim's Family
In addition to offering its chrysotile defense, John Crane's attorneys argued that Mr. Torgerson's exposure to asbestos from their products was limited and that the asbestos levels would have been below permissible exposure limits. They also asserted that he had not been around John Crane gaskets and packing at all.
Despite the company's arguments against being held liable for the victim's mesothelioma, the jury took just 20 minutes to deliberate before coming back with an award totaling $40,750,000, with Mr. Torgerson's portion of the award broken down to $11,250 for loss of a normal life, $13,500,000 for conscious pain and suffering, and $5,250,000 for emotional distress. They awarded his widow $4 million for loss of services, $3.6 million for loss of society, and $1 million for grief, sorrow, and mental suffering. His adult children were awarded $800,000 for loss of services, $800,000 for loss of society, and $550,000 for grief, sorrow, and mental suffering.
If you or someone you love is suffering as a result of malignant mesothelioma, the Patient Advocates at Mesothelioma.net can help. Contact us today at 1-800-692-8608 to learn more.
FREE Mesothelioma Packet