John Crane Company and Asbestos
This page has been fact checked by an experienced mesothelioma Patient Advocate. Sources of information are listed at the bottom of the article.
We make every attempt to keep our information accurate and up-to-date.
Please Contact Us with any questions or comments.
The John Crane Company began in 1917 as a simple packing company but grew to include other products and industries. Many of John Crane's products contained asbestos. Although the company no longer uses asbestos, it still faces liabilities for worker exposure and illnesses like mesothelioma.
John Crane History and Asbestos
In 1917, John Crane founded the Crane Packing Company in Chicago. The company was based on Crane's invention of a flexible and lubricated metal packing material.
In its early years, the company expanded operations well beyond the packing industry.[1] In the 1940s, John Crane designed and manufactured the first mechanical automotive seal. The backbone of the business came from the innovative sealing technology which they invented.
Among its innovations and sealing designs was the gas-lubricated seal that became important for a variety of environmental settings.[1]
As early as the 1920s, John Crane supplied the U.S. Navy with a variety of packing products for numerous applications on ships. The company received an "E" award from the Navy for its contributions during World War II.
Unfortunately for veterans and workers who handled John Crane products, many of them were made with asbestos for decades. Asbestos was, at the time, a common ingredient in packing and sealing materials.
John Crane continued to innovate new packing and sealing technologies for many years. It also grew by acquiring other businesses. Some of the company's recent acquisitions include CDI Energy Services, Oilfield Services, Global Energy Products, and Fiberod.[1]
Today John Crane is a subsidiary of the Smiths Group and is well known for its mechanical seals and sealing systems. The company also makes a variety of other products that serve industries like petrochemical, mining, pulp and paper, power generation, and petroleum refining. John Crane's products no longer contain asbestos.
How Did John Crane Use Asbestos?
For most of the 20th century, asbestos proved useful in many different industries. As a mined, natural product, it was inexpensive and abundant.
Asbestos also has several unique qualities for a variety of applications. Asbestos can add strength to materials without adding much weight. It can also be molded into any shape and resists heat, electricity, fire, and chemical reactions.
The John Crane Company is one of many companies that used asbestos for industrial applications before the health hazards of this mineral were fully understood. John Crane was particularly involved in asbestos use because it was an important material in both sealing and packing.
John Crane did not stop using asbestos in its products until 1985.
John Crane Products That Contained Asbestos
The company used asbestos in packing materials because it is easy to mold into a variety of shapes and it's lightweight. For gaskets and other types of seals, asbestos helped prevent leaks while adding strength, fire resistance, and insulation.
Some of the John Crane products known to have contained asbestos include:
Asbestos rope for packing and sealing
Ring packing
Gaskets
Seals
Hydraulic packing
Chemlon braided and molded packing
Commercial grade yarn
Who Was at Risk of Asbestos Exposure from John Crane?
Asbestos is harmful to human health because it can cause devastating illnesses like lung cancer, mesothelioma, and asbestosis, a type of progressive lung scarring. The problem with asbestos is that it can easily become brittle or friable, releasing fibers into the air.
Anyone in the area can inhale or ingest the fibers. Once inside the body, these microscopic fibers become lodged in tissues, causing damage over time. Some of those who are exposed to asbestos eventually develop fatal illnesses.
Workers involved with John Crane's asbestos-containing products were put at risk of inhaling or ingesting asbestos fibers and becoming sick many years later. Many workers in John Crane factories handled asbestos directly, but anyone in the facility could have been exposed.
Also at risk were workers in other industries that handled, installed, maintained, or repaired these products from John Crane:
Mechanics
Plumbers
Pipefitters
Maintenance workers
Paper mill workers
U.S. Navy veterans
Did John Crane Company Know About the Dangers of Asbestos?
It's likely that most companies that continued using asbestos for as long as John Crane did knew that it was harmful. Lawyers in one lawsuit against the company found that John Crane destroyed documents of direct sales of asbestos products to the company where the plaintiff worked.
Perry Wilson Adams worked at a paper mill called Mahrt Mill. He died from mesothelioma, but his widow continued his case against John Crane. Before he died, Adams testified that he worked with John Crane asbestos materials.
Adams's lawyers argued that John Crane engaged in intentional spoliation of evidence. The paperwork destroyed showed direct sales of asbestos materials to Mahrt Mill. A corporate representative admitted that the company destroyed a lot of sales records through 1985 when it stopped using asbestos.[2]
Lawsuits over Mesothelioma and Other Asbestos Illnesses
Because of asbestos used in products, former employees, as well as workers in other industries, have brought lawsuits against John Crane.
Although the company has been forced to pay settlements in several cases, it has not sought bankruptcy protection. These are just a few examples of the many lawsuits asbestos victims have brought against John Crane:
One case brought against John Crane in 2012 alleged the company was liable for John Bristow's mesothelioma. Although Bristow did not work for John Crane, he used the company's gaskets and seals at his job for decades. Bristow died from mesothelioma, but his loved ones continued the case, requesting compensation for their loss. A jury found John Crane responsible for the man's death and awarded the family over $9 million.[3]
Another case against John Crane ended in a $2.4 million award to William Mansir, a U.S. Navy veteran. In 2011, Mansir was diagnosed with mesothelioma. He had spent much of his career on Navy ships, maintaining and repairing boilers and their components. Many of these components included asbestos and were manufactured by John Crane.[4]
Richard Daciw developed asbestosis after asbestos exposure through multiple jobs and home improvement and automotive work. He filed a lawsuit against multiple defendants but only went to trial against John Crane. Daciw claimed that he encountered asbestos in John Crane products as a pipefitter and maintenance worker from the 1960s through the 1980s. A jury awarded Daciw and his wife $25 million.[5]
Patrick O'Reilly worked as a pipefitter for John Crane from the 1950s through 1985. He developed mesothelioma later. His estate continued a lawsuit against John Crane, which was ordered to pay $4.8 million. The company tried to appeal the award but was denied.[6]
William Voelker encountered John Crane asbestos products while serving in the Navy between 1957 and 1961. He was diagnosed with mesothelioma in 2013 and died four months later. In the wrongful death lawsuit, his lawyers showed that Voelker's asbestos exposure came from several suppliers but that John Crane contributed substantially to his illness. The jury awarded his family $1.4 million.[7]
What to Do if You Were Exposed to John Crane Asbestos Products
The John Crane Company is one of many companies that exposed workers and others to asbestos. If you believe the products made by this company played a part in your asbestos-related illness, consult with an experienced mesothelioma lawyer to determine if you have a valid claim.
A lawyer will review your case for free. They will investigate your exposure, find out which companies can be held liable, and guide your next steps. If John Crane was part of your asbestos exposure, they can help you file a lawsuit against the company to seek a settlement or jury award.
Get Your FREE Mesothelioma Packet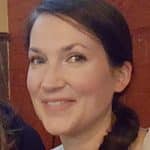 Mary Ellen Ellis has been the head writer for Mesothelioma.net since 2016. With hundreds of mesothelioma and asbestos articles to her credit, she is one of the most experienced writers on these topics. Her degrees and background in science and education help her explain complicated medical topics for a wider audience. Mary Ellen takes pride in providing her readers with the critical information they need following a diagnosis of an asbestos-related illness.
Get Your FREE Mesothelioma Packet
Page Edited by Patient Advocate Dave Foster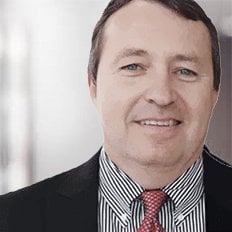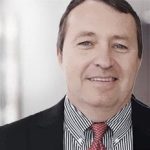 Dave has been a mesothelioma Patient Advocate for over 10 years. He consistently attends all major national and international mesothelioma meetings. In doing so, he is able to stay on top of the latest treatments, clinical trials, and research results. He also personally meets with mesothelioma patients and their families and connects them with the best medical specialists and legal representatives available.