Report Exposes Role of Rubber Factories in Mesothelioma and Other Asbestos-Related Diseases
Published on May 23, 2022
Malignant mesothelioma is a rare and deadly form of cancer caused by exposure to asbestos. It is largely linked to occupational exposure to the carcinogen, and many of its victims worked with insulation or construction materials, or in high-heat settings. One group of those exposed to asbestos are the former employees of rubber factories in Akron, Ohio. A recent report published by The Center for Public Integrity has exposed the disregard with which these employees were treated.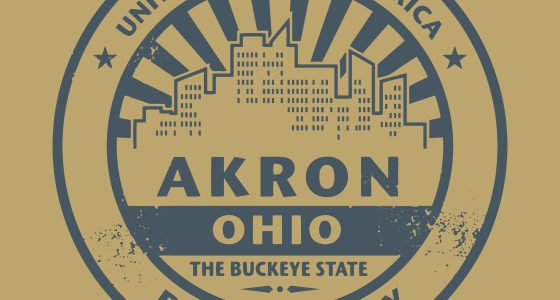 Mesothelioma Victims Recall Asbestos "Floating Like Snowflakes"
Thousands of mesothelioma and asbestosis claims have been filed against Johns Manville Corporation over the years, citing their asbestos products as the source of their illnesses. According to the report, Akron-based Goodyear Tire & Rubber Company, General Tire, B.F. Goodrich, and Firestone all purchased asbestos from the company and other suppliers for both manufacturing purposes and to insulate their factories. Lawsuits filed by workers recall asbestos floating in the plants "like snowflakes," adhering to their skin and clothing, and attorneys representing them point to photos of workers with no respiratory protection handling asbestos.
Over the years, more than 2,000 mesothelioma and asbestosis claims have been settled by Johns Manville, which filed for bankruptcy in 1982. The payments distributed by the $80 million national asbestos trust fund and the workers' compensation claims filed against the rubber companies have been small, ranging from $8000 to barely more than $20,000, and a judge discussing the process said, "The shame of it is that the families wait a very long time for a very small amount of money. You want to see justice being done. And I don't know that waiting 20 years for $1,200 is justice."
Mesothelioma Attorney Recounts Victim's Story
According to one attorney who has represented thousands of rubber workers from the Akron area, one of the saddest mesothelioma cases he recalled involved an electrician who had sold all of his assets to retire to Florida, purchase a boat, and spend the rest of his days sailing. When his illness struck, he sold the boat and rented a trailer in Florida.
"I went down to meet with him prior to giving a deposition," the lawyer explained. "This big, strong, proud, tall guy was just like a skeleton. The cancer was so bad that he had to urinate about every 10 minutes. He had a Porta Potty right there in the trailer next to the chair where he was sitting. He apologized ahead of time because the medication and the cancer were affecting him."
If you or someone you love has mesothelioma caused by exposure to asbestos, the Patient Advocates at Mesothelioma.net can help. Contact us today at 1-800-692-8608 to learn more.
FREE Mesothelioma Packet