Swiss Facing Realities and Challenges of Mesothelioma
Published on June 01, 2018
Page Last Modified: September 22, 2019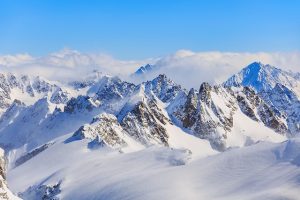 Mesothelioma is a reality that Americans have been dealing with on both medical and legal fronts for over 50 years. In other areas of the world, the awareness of the disease is behind when compared with the U.S., and researchers and legislators alike are only now coming to terms with the actions that need to be taken.
In Switzerland, roughly 120 people are diagnosed with mesothelioma every year. The country banned asbestos in 1989, but only now is the country's parliament fully understanding the disease's long-term implications.
Dr. Emanuela Felley-Bosco is a researcher at the Laboratory of Molecular Oncology at University Hospital in Zurich, and she is at the forefront of the country's mesothelioma research. She believes that the disease is going to present challenges in Switzerland for years to come, due in large part to the long latency period that mesothelioma is known for.
Her research has focused on the impact that asbestos fibers have on the body's internal tissues, and how once they are embedded in the mesothelium the body's immune system intervenes and destroys the damaged cells.
In the process, she says, it regenerates new tissues and the body's defense mechanism is lowered. This changes the DNA and strengthens the regenerative action, allowing carcinogenic mesothelioma cells to reproduce and form a tumor. Dr. Felley-Bosco's research is aimed at detecting the genetic signature of asbestos-related cancers early so that diagnosis can be made at a much earlier stage.
As the doctor works on the science of mesothelioma, the country's parliament ended a debate on Tuesday regarding compensation claims for asbestos exposure. The lawmakers made a decision that the previously existing ten-year limit on the time to file a claim was too short because of the disease's long latency period, and doubled the time period to twenty years.
Even that, says Dr. Felley-Bosco, is unreasonable. She argues that 40 years is a more reasonable and appropriate time period.
The challenges of mesothelioma are universal. If you or someone you love has been diagnosed with this rare and difficult disease, contact the Patient Advocates at Mesothelioma.net today to learn more about how we can help. We can be reached at 1-800-692-8608.