Baby Powder Mesothelioma Case Ends in Mistrial – Family Will Try Again
Published on May 31, 2018
Page Last Modified: September 22, 2019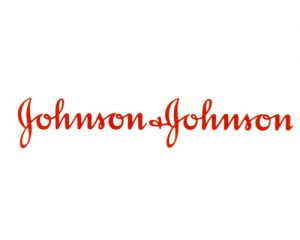 After two weeks of testimony, a South Carolina jury was not able to agree on whether Johnson & Johnson's Baby Powder was responsible for a 30-year-old woman's malignant mesothelioma, leading to the judge announcing a mistrial.
The case follows other trials accusing the company's talcum powder of having been contaminated with asbestos. In the most recent of those, a New Jersey jury awarded a man with mesothelioma $117 million and a California jury awarded a woman and her husband $25.7 million.The South Carolina case involved Bertila Boyd-Bostic, whose family claimed that her pericardial mesothelioma came after a lifetime of having used Johnson & Johnson's Baby Powder. She was diagnosed with the rare form of mesothelioma at the age of 29.
An attorney for the family has indicated that they will retry the case, saying, "We continue to believe that they daily use of baby powder on Bertila from birth lead to her death." For its part, Johnson & Johnson expressed disappointment that the jury did not reach a unanimous verdict in its favor, and restated its position that their product does not contain asbestos.
This has been contradicted by evidence submitted at trial showing that a Johnson & Johnson scientist wrote an internal memo decades ago warning of negative repercussions should the public ever learn of the presence of asbestos in their talcum powder products.
Asbestos is a mineral that is often found in close proximity to talc. Exposure to asbestos has been shown to cause malignant mesothelioma, as well as many other diseases, and recent court cases have accused Johnson & Johnson and other talc companies of negligently using asbestos-contaminated talc in their products and keeping the public unaware of its dangers.
In addition to a rising number of talcum powder mesothelioma cases, Johnson & Johnson has been named in over 9,000 cases accusing their talcum powder products of having caused ovarian cancer following its use for feminine hygiene.
Mesothelioma is a condition that few people are familiar with or understand. If it has recently impacted you or someone you love and you need information, contact the Patient Advocates at Mesothelioma.net today at 1-800-692-8608 for immediate assistance.