This page has been fact checked by an experienced mesothelioma Patient Advocate. Sources of information are listed at the bottom of the article.
We make every attempt to keep our information accurate and up-to-date.
Please Contact Us with any questions or comments.
ACandS, at one time known as Armstrong Contracting and Supply Corporation, sold and installed asbestos insulation for decades. It exposed workers, and ultimately filed for bankruptcy over asbestos lawsuits. Victims can now file claims with the ACandS Asbestos Settlement Trust for compensation.
A History of ACandS and Asbestos
The Armstrong Cork Company began in the 1860s making cork stoppers for glass containers. It eventually got into insulation after acquiring other companies.[1]
Armstrong saw its first claim related to an asbestos disease in 1952 after years of declining profits. This was a major factor in creating Armstrong Contracting and Supply Corporation.
Armstrong Cork Company created the new company in 1958 as a subsidiary dedicated to asbestos insulation. The subsidiary did not make this insulation. It sold and installed products made by other companies. Armstrong Contracting and Supply installed asbestos insulation in industrial and commercial buildings.
Claims related to asbestos continued throughout the 1960s, and by the end of the decade, Armstrong decided to sell its insulation contracting subsidiary. A group of 31 employees chose to buy Armstrong Contracting and Supply Corporation and renamed it ACandS in 1969.
The employee group started a company called Irex, which bought ACandS as a subsidiary. When ACandS filed for bankruptcy, Irex continued operations by installing asbestos-free insulation and offering asbestos abatement services.
How Did ACandS Use Asbestos?
ACandS used asbestos in an indirect way. It sold and installed insulation made by other companies in commercial and industrial buildings and equipment.
The insulation the company used contained asbestos from 1958 through 1985. In 1974, it stopped using friable asbestos, which is the riskiest form of this dangerous mineral.[1] Brands and names for the asbestos products it used included:
Armabestos
Armspray
Armatemp
Armstrong
Hy-Temp
Mani-Ply
Corlon
Excelon
In 1969, the new employee-owned company, Irex Corporation, retained ACandS as a subsidiary. Irex offered all workers the chance to buy shares beginning in 1970. The transfer of ACandS to individual investors was driven by asbestos lawsuits that began in the 1960s.[1]
ACandS eventually filed for bankruptcy in 2002 due to the number of lawsuits and their costs. It created an asbestos trust fund as part of the bankruptcy.[1]
Who Was at Risk for ACandS Asbestos Exposure?
The asbestos products ACandS installed in other facilities led to exposure in many workers. Most affected did not work for ACandS but for other companies that used their products. Insulation workers faced the greatest risks. They installed, replaced, and maintained asbestos insulation.
Pipefitters and plumbers also used ACandS insulation and pipe coverings as well as asbestos-containing gaskets.
Workers in shipyards handled ACandS insulation, as did boiler workers, construction workers, maintenance workers, and others.
Lawsuits Against ACandS
ACandS faced a number of lawsuits over asbestos exposure. Workers who handled asbestos insulation sold by ACandS suffered exposure and risked becoming ill later. Many did, and some of those sued the company, and other defendants liable for the costs of being sick with mesothelioma and other conditions.
William Roberts and his wife Beverly sued ACandS and others after he developed peritoneal mesothelioma in 2001. Roberts worked for PSI Energy, Inc. and handled asbestos insulation sold by ACandS. A jury awarded him $2.8 million in damages. His wife received $1 million for loss of consortium. PSI challenged the verdict, but it stood after going all the way to the Indiana Supreme Court.[2]
In 2001, a jury in Baltimore awarded five asbestos victims $40 million in damages. The lawsuit led to a month-long trial against several defendants, including ACandS. The amounts the plaintiffs and their families received ranged from $3.5 to $15 million. The jury found ACandS liable in one case, but the company also settled with the others before the verdict. The plaintiffs included pipefitters and bricklayers. One victim was the daughter of a pipefitter, who suffered exposure from the fibers he brought home on his clothes and that she washed.[3]
Another important case also involved a loved one of a worker who handled asbestos. Ramona and Lee Stegemoller sued ACandS and other companies after she developed an asbestos illness. Lee worked as an insulator and brought the fibers home on his clothing, where his wife handled them. The Indiana Supreme Court decided that Ramona did have standing and a valid claim. The Stegemollers were allowed to proceed with the lawsuit.[4]
The ACandS Asbestos Trust
Due to the high number of lawsuits against it, ACandS filed for bankruptcy in 2002. Asbestos companies filing for this reason often must create trust as part of the reorganization plan.
The ACandS Asbestos Settlement Trust became active on July 31, 2008. The company funded the trust with $527.6 million in stock and insurance settlements.[5]
In January 2021, changes to the trust took effect and reduced payouts for victims. The Trustee reduced the payment percentage, how much of a claim each victim can receive, from 7.2% to 4.9%.
This cuts back what you may receive from the trust, but you can still get compensation to help with medical expenses.[6]
Getting Compensation from ACandS
If you worked with ACandS products, you may be eligible to collect compensation. Because the company went bankrupt, a lawyer will most likely suggest filing a claim with the asbestos trust. For the best advice, talk to an asbestos or mesothelioma lawyer.
Lawyers specializing in asbestos exposure and mesothelioma know how to determine which companies caused your exposure. You may not know you handled ACandS products, but they can find out. ACandS installed products in many different buildings all over the country.
A lawyer can also walk you through the process of filing a claim. Claim amounts vary, but claimants with mesothelioma are usually entitled to more compensation.
The requirements and steps for making a successful asbestos trust fund claim can be complicated. It's best to let an experienced attorney help you with this process. You will need specific documentation, including medical records.
Don't miss your opportunity to benefit from the asbestos trust. ACandS put many workers at risk and caused exposure that led to asbestos illnesses in many people. The company must pay compensation to eligible victims. Contact a lawyer to find out what to do next.
Get Your FREE Mesothelioma Packet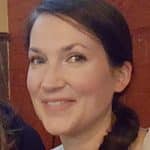 Mary Ellen Ellis has been the head writer for Mesothelioma.net since 2016. With hundreds of mesothelioma and asbestos articles to her credit, she is one of the most experienced writers on these topics. Her degrees and background in science and education help her explain complicated medical topics for a wider audience. Mary Ellen takes pride in providing her readers with the critical information they need following a diagnosis of an asbestos-related illness.
Get Your FREE Mesothelioma Packet
Page Edited by Patient Advocate Dave Foster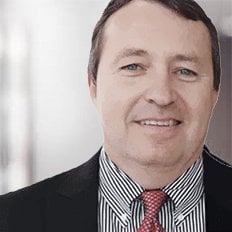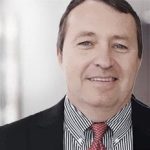 Dave has been a mesothelioma Patient Advocate for over 10 years. He consistently attends all major national and international mesothelioma meetings. In doing so, he is able to stay on top of the latest treatments, clinical trials, and research results. He also personally meets with mesothelioma patients and their families and connects them with the best medical specialists and legal representatives available.