This page has been fact checked by an experienced mesothelioma Patient Advocate. Sources of information are listed at the bottom of the article.
We make every attempt to keep our information accurate and up-to-date.
Free Mesothelioma Packet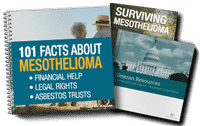 New treatment options
Learn from survivors
Veterans benefits & claims
File for your share of $30 billion in trust funds
Please Contact Us with any questions or comments.
BorgWarner Incorporated, headquartered in Auburn Hills, Michigan, manufactures automotive parts. These parts included asbestos in the past, and many workers suffered exposure that led to mesothelioma.[1] BorgWarner is one of the few companies that used asbestos and survived the expenses of resulting litigation.
Company History
BorgWarner's history dates to 1880 with the founding of the Morse Equalizing Spring Company. Another forerunner of today's company was Warner Gear, founded in 1901. BorgWarner as it is today was founded in 1928 with the merger of four separate companies: Borg & Beck, Marvel-Schebler, Mechanics Universal Joint, and Warner Gear.[2]
Free Mesothelioma Packet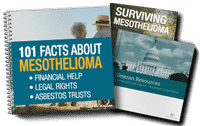 New treatment options
Learn from survivors
Veterans benefits & claims
File for your share of $30 billion in trust funds
BorgWarner, from its earliest days, was an automotive parts company. The company made car chains, transmission components, turbochargers, automatic and manual transmissions. They also manufactured a specially-designed clutch that brought innovation and smoothness to gear shifting. Today, the main business of BorgWarner is the manufacture of drivetrain and engine parts; however, the company also includes several offshoots that make other automotive components. Headquarters remain in Auburn Hills, in the heart of the Motor City area, but the company also has locations around the world.[2]
Asbestos Use in Products
While BorgWarner no longer uses asbestos in its products, it was once an important ingredient in their automotive parts.[3] Mostly clutch facings and disc brake pads used asbestos; however, some transmission components also included asbestos. Asbestos was used because of its ability to insulate against heat and prevent fire. Friction components, including brakes and brake pads, contained asbestos to prevent overheating.[4]
Many of the lawsuits BorgWarner faced included evidence these car parts contained asbestos and that fibers could come loose, potentially causing harm. Brake pads made by BorgWarner were found to contain between 7% and 25% asbestos by weight. Evidence from trials also showed the company did not include warnings on clutch or brake parts to indicate they contained potentially harmful asbestos.[5]
Asbestos Exposure
In 1972, BorgWarner conducted its own study of asbestos in its products. The study found the manufacturing of clutches generated higher levels of asbestos dust than was considered safe by the Occupational Safety and Health Administration (OSHA).[5] OSHA had set limits for occupational asbestos exposure and how much could be in the air. BorgWarner found it exceeded this limit. This meant the company had put its workers at serious risk for asbestos exposure. In particular, the company admitted the clutch-facing inspector probably experienced more exposure than any other worker.
Workers at BorgWarner were clearly put at risk for asbestos exposure. Airborne asbestos fibers in manufacturing facilities could have been inhaled by workers. Those fibers would then lodge in body tissue, causing damage that could lead to asbestosis, lung cancer, or mesothelioma. These illnesses are progressive and usually fatal.
It wasn't just BorgWarner employees who were harmed by asbestos in their car parts. Mechanics and car owners who worked with these parts were also put at risk of asbestos exposure. BorgWarner sold its asbestos-laden clutches and brakes to General Motors from the 1960s through the 1980s. Mechanics working on these cars could have been exposed to asbestos fibers every time they took apart brakes or clutches; also, mechanics would have ground the disc brake pads, creating large amounts of asbestos dust.[6]
Litigation against BorgWarner
Because of the exposure and health risks BorgWarner caused with its asbestos components, the company has faced numerous asbestos and mesothelioma lawsuits. Asbestos-related illnesses may not develop for years after exposure. For this reason, lawsuits began to accumulate in greater numbers in the 1990s and 2000s. By 2009 BorgWarner had been named in over 20,000 asbestos cases, including about $50 million in liabilities.
One case against BorgWarner involved a former General Motors employee. This man worked at a parts warehouse for the auto company. He worked several summers in a row as a young man. Decades later, he was diagnosed with mesothelioma. At the age of fifty, he died from his illness. This gentleman claimed he was exposed to asbestos through contact with BorgWarner parts, but also through asbestos fibers brought home by his father who also worked in the General Motors parts warehouse.
The man's wife sued General Motors, BorgWarner and other companies for wrongful death. BorgWarner argued its parts had not been in that particular warehouse at the time the man worked in there; however, because BorgWarner had destroyed records, the jury was unable to see proof. Ultimately the jury found all companies involved liable, requiring they pay over $30 million in damages.[7]
Unlike many other asbestos companies, BorgWarner never failed nor reorganized and therefore has no asbestos trust fund. Today the company still exists, designing and manufacturing environmentally-friendly automotive parts to improve fuel efficiency. The company is profitable and successful.
If you were exposed to asbestos and believe BorgWarner played a role in our exposure, you may be able to file a lawsuit against the company. A lawyer experienced in asbestos lawsuits can help you file. He or she can be your advocate and guide, giving you the best chance of receiving damages and compensation.
Page Edited by Patient Advocate Dave Foster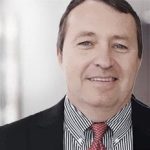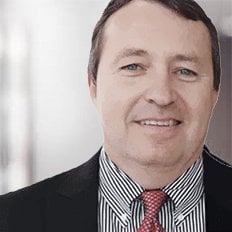 Dave has been a mesothelioma Patient Advocate for over 10 years. He consistently attends all major national and international mesothelioma meetings. In doing so, he is able to stay on top of the latest treatments, clinical trials, and research results. He also personally meets with mesothelioma patients and their families and connects them with the best medical specialists and legal representatives available.