This page has been fact checked by an experienced mesothelioma Patient Advocate. Sources of information are listed at the bottom of the article.
We make every attempt to keep our information accurate and up-to-date.
Please Contact Us with any questions or comments.
Cleaver-Brooks has been manufacturing boilers since 1929. The company has evolved and changed over the years, eventually transitioning away from heavy asbestos use. Many workers who handled, installed, and removed Cleaver-Brooks boilers suffered from asbestos exposure and have sued the company for related illnesses.
A History of Cleaver-Brooks
Cleaver-Brooks began in 1929 when John C. Cleaver began making smaller, more portable boilers. He teamed up with Raymond Brooks in 1931. As Cleaver-Brooks, they made the first packaged boilers. These were small, portable, and used initially for heating asphalt for road-paving jobs.[1]
During World War II, the company made boilers for the U.S. Army and Navy. After the war, it expanded through acquisitions of other companies. Throughout the 1950s, Cleaver-Brooks continued to expand, opening more facilities and increasing production. It expanded into Canada and Mexico.[1]
In 1970, Cleaver-Brooks merged with Coca-Cola. Over the next several decades, the company continued expanding, acquiring other related companies and developing innovative boiler technology. Today, the company is headquartered in Thomasville, Georgia, and still makes and sells boilers and integrated controls and data collection. They no longer use asbestos in the boilers.[1]
How Cleaver-Brooks Used Asbestos
Between approximately the 1940s and 1970s, all companies that made boilers used asbestos. Cleaver-Brooks was not alone in this. Boilers produce a lot of heat and require good insulation. For decades, asbestos seemed like the best option.
Asbestos in insulation, pipe coverings, gaskets, refractory materials, and other components help boilers run more efficiently. Asbestos also prevented burns and fires. It protected workers in this way, but it also put workers at risk when fibers came loose and could be inhaled.
Who Was Exposed to Asbestos Through Cleaver-Brooks?
Anyone who has worked with a Cleaver-Brooks boiler that contained asbestos could have been exposed and may become sick later. Those at the greatest work installed the boilers, maintained them, made repairs, or demolished and removed them.
These actions posed major risks because they could cause damage to asbestos materials. That damage would release fibers into the air, where workers inhaled or ingested them. Some of the workers potentially exposed include:
Ship boiler workers, including military veterans
Boiler installers and repair workers
Insulation installers
Pipefitters
Steamfitters
Plumbers
The greatest risks of exposure date to the decades of active asbestos use, up to the early 1980s. The end of asbestos use did not mean the end of exposure risks. Workers today may still encounter old boilers that contain asbestos, although it is becoming less common.
Asbestos Litigation Against Cleaver-Brooks
Thousands of victims have filed lawsuits against Cleaver-Brooks for asbestos exposure since the 1980s. Many of these lawsuits involve not just Cleaver-Brooks, but multiple companies. They have won many lawsuits and also have been forced to pay by jury verdict.
$980,000 for Wrongful Death. Kit McCormick worked with boilers during his time in the Air Force and stationed at a base in Kansas. He died from illnesses related to asbestos, and his estate sued Cleaver-Brooks, the company that supplied the boilers. The jury awarded $980,000 for wrongful death and economic losses to his estate.[2]
$190 Million for Multiple Victims. Cleaver-Brooks was one of several defendants in this record-setting New York case and verdict. Seven individuals, or their estates, filed the suit over developing asbestos-related illnesses. They worked with boilers that contained asbestos, as steamfitters, plumbers, laborers, and in demolition.The jury found the defendants failed to warn the workers of the risks of asbestos and found Cleaver-Brooks 15% liable.[3]
Cleaver-Brooks Wins Judgment. While victims have won cases, others have gone in favor of Cleaver-Brooks. In 2017, the administrator of Walter Godfrey's estate sued the company. The estate claimed that Godfrey suffered asbestos exposure working on the company's boilers and that this led to his death. He worked for Connecticut Boiler Repair and handled gaskets and insulation. The court ruled the estate's medical expert did not meet the requirements of showing asbestos exposure caused Godfrey's lung cancer.[4]
Is There a Cleaver-Brooks Asbestos Trust?
Although the company has faced thousands of lawsuits over asbestos, it has not filed for bankruptcy. This means it has also not opened a trust for compensating victims. The company continues to fight litigation in court without going bankrupt.
How Can I Get Compensation if Cleaver-Brooks Exposed Me to Asbestos?
Because there is no asbestos trust, a lawsuit is the only option to recover damages from Cleaver-Brooks. Talk to an asbestos or mesothelioma lawyer. They can evaluate your situation and determine if you have a valid case to sue Cleaver-Brooks.
Knowing exactly when, where, and how you encountered harmful asbestos can be challenging. This is why you need an expert lawyer. The right lawyer can track down exposure sources and pinpoint which companies may be responsible. Often, there are many, and Cleaver-Brooks may be just one.
Whether you have a diagnosis and symptoms or not, it's worth talking to a lawyer if you believe you were exposed to asbestos in the past. Cleaver-Brooks had a right to warn workers of the risks of asbestos. Because they didn't, many people suffered. You may have a case against them.
Get Your FREE Mesothelioma Packet
Page Edited by Patient Advocate Dave Foster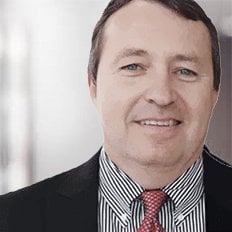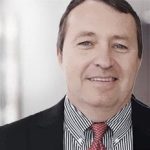 Dave has been a mesothelioma Patient Advocate for over 10 years. He consistently attends all major national and international mesothelioma meetings. In doing so, he is able to stay on top of the latest treatments, clinical trials, and research results. He also personally meets with mesothelioma patients and their families and connects them with the best medical specialists and legal representatives available.