Federal-Mogul Corporation
This page has been fact checked by an experienced mesothelioma Patient Advocate. Sources of information are listed at the bottom of the article.
We make every attempt to keep our information accurate and up-to-date.
Please Contact Us with any questions or comments.
Founded in the 1890s, Federal-Mogul Corporation supplied the automotive industry in Detroit with rubber, bearings, and eventually a variety of automotive parts.[1] Federal-Mogul acquired companies that used asbestos, which led to asbestos lawsuits from exposed workers. The company restructured under bankruptcy protection and set up an asbestos trust fund.[2]
Company History
Federal Mogul's history begins with the Muzzy-Lyon Company, founded by J. Howard Muzzy and Edward F. Lyon. These two owners sold supplies to rubber companies and mills as Muzzy-Lyon.
They moved into metals with a subsidiary called Mogul Metal Company. Mogul manufactured bearings with die-casts. This innovative step made the process quicker and more efficient.[1]
In 1924, Mogul Metal Company merged with Federal Bearing and Bushing, creating Federal-Mogul. The company flourished during World War II when demand for metal bearings was high. After the war, the company continued to be successful, acquiring many other companies.[1]
These acquisitions helped the company expand into new markets at home and abroad, but the effect of these acquisitions was not entirely positive.
Several companies, Federal-Mogul acquired used asbestos to make their products. These included Fel-Pro, which made gaskets, and Turner & Newell, which made asbestos construction materials and automotive parts.[2]
After thousands of asbestos-related lawsuits from workers who developed asbestos-related illnesses, Federal-Mogul reorganized under Chapter 11 bankruptcy in 2001. In 2007, Federal-Mogul emerged from bankruptcy with a large asbestos trust fund to compensate victims.[3]
In 2018, Tenneco, an automotive parts company based in Lake Forset, IL, acquired Federal-Mogul, doubling the company's size.[1]
Asbestos Use
Federal-Mogul might have avoided asbestos in its products and the resulting lawsuits if it were not for the businesses they purchased. Fel-Pro, Turner & Newell, and other subsidiaries of Federal-Mogul made a variety of asbestos-containing products. Asbestos was a popular material in manufacturing due to its unique insulating and fireproofing characteristics.[2]
Several Federal-Mogul subsidiaries manufactured automotive parts with asbestos, including gaskets, clutch components, and brakes.[2] Because asbestos has a high resistance to heat, it was a component of high-friction parts, reducing the risk of overheating and subsequent failure.
In construction materials, asbestos was useful because it is a great insulator. It also adds strength to products without adding unnecessary weight, making it useful for products like concrete.[4]
Asbestos Exposure Caused by Federal Mogul
Asbestos consists of tiny fibers which can break off and float through the air as dust. Like dust, it also settles on surfaces and clothing. Once these tiny microscopic fibers are inhaled or consumed, they can become lodged in body tissues, causing damage over time.
Decades after exposure, tissue damage can lead to asbestos-related illnesses like mesothelioma, asbestosis, and lung cancer.[5]
Those who handled the mineral directly are at the greatest risk, yet anyone working near the mineral is also at risk. Employees of Federal Mogul's subsidiaries who helped manufacture asbestos products were likely exposed to asbestos.
Workers for other companies that used these products were also at risk. Because Federal-Mogul sold so many different products, this could include auto factory workers, automotive mechanics, shipyard workers, construction workers, refinery and power plant workers, and many other industrial laborers.
Asbestos Litigation
Most asbestos-related lawsuits against Federal-Mogul arose from its subsidiary Turner & Newell. Hundreds of thousands of people filed lawsuits over the company's products and worker exposure.
Federal-Mogul was prepared, however. When the company acquired Turner & Newell, it also set aside funds for asbestos claims, though the over $2 billion it set aside was not enough.[6]
The numerous lawsuits and settlements over Turner & Newell and other subsidiaries eventually forced Federal-Mogul to reorganize. The company filed for Chapter 11 bankruptcy protection in 2001. In 2007, it emerged reorganized with a large asbestos trust fund and several sub-funds for its subsidiaries.[3]
Federal-Mogul did manage to get out of liability for one major case involving twenty-two Texaco workers filed in 2001. These individuals were employed at a Texaco refinery from the 1940s through the 1970s.
While employed, they were exposed to asbestos. Part of their exposure came from gaskets made by a Federal-Mogul subsidiary, Flexitallic Gasket Company. The jury awarded the plaintiffs $35.2 million total; however, the jury assigned liability to the previous owners of Flexitallic, not Federal-Mogul.
Asbestos Trust Funds
As part of Federal Mogul's bankruptcy protection deal, the company created a trust fund to help settle claims for asbestos exposure and resulting illness.
In 2007, the company created the Federal-Mogul U.S. Asbestos Personal Injury Trust.[7] This trust has separate sub-funds for subsidiaries with the most liability, including Turner & Newell. The latter fund opened with $635 million.[3]
The trust fund remains active and is accepting claims. Federal-Mogul expects to field future claims because asbestos illnesses often take decades to manifest. You may be eligible for compensation if you are diagnosed with an asbestos-related disease and can trace exposure to one of Federal Mogul's subsidiaries. To find out, you can file a claim with the active trust fund.
Get Your FREE Mesothelioma Packet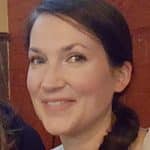 Mary Ellen Ellis has been the head writer and editor for Mesothelioma.net since 2016. With hundreds of mesothelioma and asbestos articles to her credit, she is one of the most experienced writers on these topics. Her degrees and background in science and education help her explain complicated medical topics for a wider audience. Mary Ellen takes pride in providing her readers with the critical information they need following a diagnosis of an asbestos-related illness.
Get Your FREE Mesothelioma Packet
Page Edited by Patient Advocate Dave Foster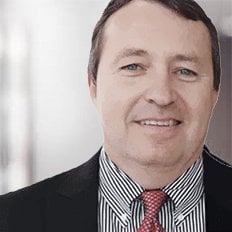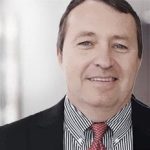 Dave has been a mesothelioma Patient Advocate for over 10 years. He consistently attends all major national and international mesothelioma meetings. In doing so, he is able to stay on top of the latest treatments, clinical trials, and research results. He also personally meets with mesothelioma patients and their families and connects them with the best medical specialists and legal representatives available.