This page has been fact checked by an experienced mesothelioma Patient Advocate. Sources of information are listed at the bottom of the article.
We make every attempt to keep our information accurate and up-to-date.
Please Contact Us with any questions or comments.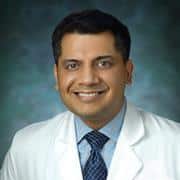 Dr. Hitesh Batra is an interventional pulmonologist with special interest in pleural diseases, including malignant pleural mesothelioma. He is Director of the University of Alabama at Birmingham Hospital's Interventional Pulmonology and Pleural Disease program, the state's first and only interventional pulmonary program. Partnering with a multidisciplinary team of physicians and other healthcare professionals, he offers treatment for patients with pleural mesothelioma and other thoracic malignancies through a full range of interventional procedures including flexible /rigid bronchoscopy, endobronchial ultrasound, navigational and robotic bronchoscopy, intraoperative cone beam CT imaging, tumor ablation, airway stenting, and thoracoscopy.[1]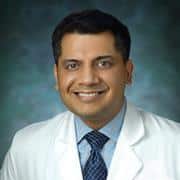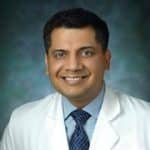 Education and Career
Dr. Batra earned his medical degree at the University College of Medical Sciences in New Delhi, India, and then completed his internship and residency at the Louisiana State University in Shreveport, Louisiana. While there, he served as chief resident at the VA Medical Center, then entered the UAB Pulmonary, Allergy, and Critical Care Medicine Fellowship Program. Upon completion of his fellowship training, Dr. Batra joined the department and became a full-time faculty member.[2]
As the founder and director of the UAB Interventional Pulmonary and Pleural Disease program, Dr. Batra also established the UAB Fellowship in Interventional Pulmonology, which he also directs. Dr. Batra also holds a Master of Business Administration and Management from the University of Alabama at Birmingham and has served as Assistant Professor of Medicine at the Johns Hopkins University School of Medicine's interventional pulmonology program.
Research Interests and Memberships
Dr. Batra's clinical and research interests are focused on interventional pulmonology's rule in the treatment of lung cancer and pleural diseases, including malignant pleural mesothelioma. He is actively involved in several ongoing grants and clinical trials and has authored many scholarly works and articles on the subject.
Dr. Batra is currently an active member of the Clinicians Advisory Committee of the American Thoracic Society,[2] as well as several other associations, including:
American Association for Bronchology and Interventional Pulmonology
American College of Chest Physicians
American Thoracic Society
American College of Physicians
American Medical Association
Dr. Batra is a leading authority and practitioner on interventional procedures for the treatment of malignant pleural mesothelioma, lung cancer, and other pleural diseases.
Get Your FREE Mesothelioma Packet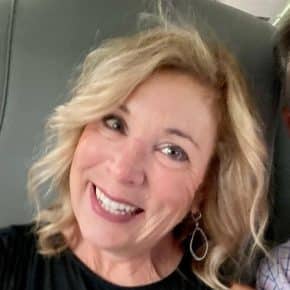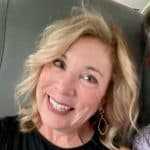 Terri Oppenheimer has been writing about mesothelioma and asbestos topics for over ten years. She has a degree in English from the College of William and Mary. Terri's experience as the head writer of our Mesothelioma.net news blog gives her a wealth of knowledge which she brings to all Mesothelioma.net articles she authors.
Get Your FREE Mesothelioma Packet
Page Edited by Patient Advocate Dave Foster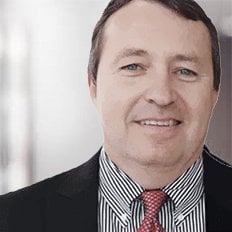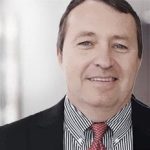 Dave has been a mesothelioma Patient Advocate for over 10 years. He consistently attends all major national and international mesothelioma meetings. In doing so, he is able to stay on top of the latest treatments, clinical trials, and research results. He also personally meets with mesothelioma patients and their families and connects them with the best medical specialists and legal representatives available.