This page has been fact checked by an experienced mesothelioma Patient Advocate. Sources of information are listed at the bottom of the article.
We make every attempt to keep our information accurate and up-to-date.
Please Contact Us with any questions or comments.
International Paper is the largest paper and pulp manufacturing company in the world with over 52,000 employees.[1] International and many other paper companies once used asbestos, exposing workers and causing illness. International Paper has faced many lawsuits from victims but has not formed an asbestos trust to settle claims.
International Paper History and Asbestos
In 1898, eighteen existing paper mills in the northeastern United States merged to create International Paper. The merger gave the company more than one million acres of timber.
In the company's early years, International Paper produced the majority of the country's newsprint. Taking advantage of a thriving newspaper industry, International Paper grew into a large and successful manufacturer.
International Paper not only manufactured paper and pulp, but it also generated power for its many mills. They continued to produce power until the government made it illegal for companies to operate industrial businesses and public utilities. From that point forward, International Paper focused on paper, expanding its product line and expanding into other parts of the country.
Through World War II, International Paper developed important products to support the country's war efforts.
The company was forced to shutter some of its mills in the 1970s, despite years of success. Because of asbestos use in its plants, International Paper continues to face lawsuits over asbestos exposure.
Despite those lawsuits, International Paper has not filed for bankruptcy or set up an asbestos trust fund. Today, it is a large company focused on creating innovative products, using wood from sustainable forests, and protecting the environment while continuing to manufacture paper and pulp products.
In 2016, International Paper had a total revenue of $21 billion. This revenue was generated largely by industrial packaging. The company also produces paper, consumer packaging, and cellulose fibers.
How Did International Paper Use Asbestos?
Asbestos was once an important mineral for the paper industry because of its insulating properties. Many industries used asbestos as insulation.
Asbestos Protected Against Fire in Paper Mills
It is crucial to prevent fire and its spread when making highly flammable products like paper. Asbestos was used throughout the construction of paper mills to prevent and slow the spread of fires.
Insulation, flooring, walls, roofing, and other materials in these mills often contained asbestos for this purpose.
Asbestos Insulation in Boilers in Power Equipment
There was also likely to be asbestos in the boiler area of the mills, in components, pipes, and insulation. The power plants operated by Industrial Paper also used asbestos in insulation, valves, gaskets, seals, and other parts.
Asbestos From Acquisitions
International Paper also has a connection to an asbestos-containing product through companies it acquired. In 2000, International Paper purchased Champion International.
After this purchase, International Paper took on potential liability for a countertop. Largely used in shipyards, the countertops contained dangerous asbestos.[2]
Asbestos Exposure at The Hudson River Mill
One of International Paper's early and most important mills was the Hudson River Mill in Corinth, New York. This mill was built in 1869 and was the first to create newsprint in the United States.
Hudson River Mill was key in the development and innovation of paper and pulp products. This mill contained large amounts of asbestos.
As one of the company's largest mills, it may have been responsible for many cases of mesothelioma and other illnesses claimed by former International Paper workers.
Contractor Northstar received the job of tearing down and remediating the Hudson River Mill. The company removed more than 400,000 square feet of asbestos roofing among many other abatement projects.[3]
Workers at Risk of Asbestos Exposure
International Paper employees, whether working in the company's mills or power plants, risked asbestos exposure. Although products made in the mills did not contain asbestos, the buildings where people worked every day contained large amounts of this dangerous mineral.
If asbestos in the buildings was disturbed through repairs, maintenance, or wear-and-tear, the fibers could have come loose. Once these tiny microscopic fibers become airborne, workers could easily inhale or ingest them.
Those most at risk of exposure to International Paper asbestos were:
Maintenance workers
Insulation workers
Pipefitters
Mechanics
Maintenance workers
Demolition workers
Shipyard workers who worked with or around Micarta countertops were also at risk of asbestos exposure.
Asbestos Lawsuits Against international Paper
Thus far, International Paper has survived numerous lawsuits related to asbestos exposure and related illness. Compared to other industries, the use of asbestos in papermaking was limited.
The company has faced claims from workers who said they were exposed to asbestos and became sick as a result, often with pleural mesothelioma. Workers have brought suits, citing exposure in International Paper's paper mills for cancer diagnoses.
One case International Paper managed to get dismissed involved the wife of a former mill worker. The mill worker claimed he carried home asbestos fibers on his clothing and that they caused his wife's mesothelioma. A judge dismissed the case based on the company's claim that they did not foresee the harm asbestos might cause.[4]
What to Do if You Worked at International Paper
If you worked for International Paper or another paper mill and later got sick, you may have a case against asbestos companies. Contact a mesothelioma lawyer to help you make your case and receive fair compensation.
Don't wait long to reach out to a lawyer. Asbestos lawsuits are governed by statutes of limitations that put a time limit on filing. Talk to a lawyer today for a free case evaluation.
Get Your FREE Mesothelioma Packet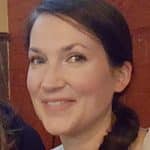 Mary Ellen Ellis has been the head writer for Mesothelioma.net since 2016. With hundreds of mesothelioma and asbestos articles to her credit, she is one of the most experienced writers on these topics. Her degrees and background in science and education help her explain complicated medical topics for a wider audience. Mary Ellen takes pride in providing her readers with the critical information they need following a diagnosis of an asbestos-related illness.
Get Your FREE Mesothelioma Packet
Page Edited by Patient Advocate Dave Foster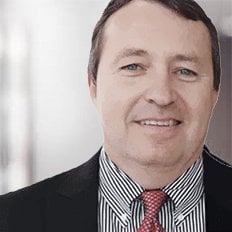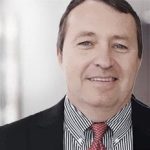 Dave has been a mesothelioma Patient Advocate for over 10 years. He consistently attends all major national and international mesothelioma meetings. In doing so, he is able to stay on top of the latest treatments, clinical trials, and research results. He also personally meets with mesothelioma patients and their families and connects them with the best medical specialists and legal representatives available.