J.T. Thorpe and Son, Inc.
This page has been fact checked by an experienced mesothelioma Patient Advocate. Sources of information are listed at the bottom of the article.
We make every attempt to keep our information accurate and up-to-date.
Please Contact Us with any questions or comments.
J.T. Thorpe and Son, Inc. is the largest refractory contractor in the United States and once made materials using asbestos. Many workers who became sick with asbestos-related illnesses like mesothelioma have brought lawsuits against the company, which led to bankruptcy protection and a trust fund to compensate victims.
About J.T. Thorpe
J.T. Thorpe and Son, Inc. is a company that dates back more than 100 years.[1] JTT is the largest refractory consulting company in the country today. JTT headquarters are located in San Francisco.
The company operates eight other offices with more than 700 employees. JTT provides a range of services. These services include designing, manufacturing, and installing refractory products, as well as consultation for refractory needs.
Company History
J.T. Thorpe began operations in 1906 in San Francisco, just after the great earthquake and subsequent fires that devastated the city. While the company originally did commercial work, it expanded into manufacturing and installing large industrial furnaces in 1908.
The first job was for Standard Oil in Richmond, California. From there, JTT expanded its work to other industrial sites in the San Francisco Bay area, including power plants, refineries, and large ships.[1]
The company had plenty of work in Northern California, and for decades rarely expanded out of this region. In the 1990s, JTT began to diversify and grow. The company expanded geographically, first to Southern California, then to Arizona and Utah.
Eventually, JTT expanded operations all over the country and abroad, providing refractory products, maintenance, installation, and consulting in all kinds of industrial settings.[1]
How Did JTT Use Asbestos?
For decades, several industries have used asbestos. Many companies used it abundantly before researchers, doctors, and others finally pieced together evidence that asbestos caused life-threatening health problems.
Before this discovery, asbestos was commonly used in industries because of its affordability, lightweight durability, and fireproofing qualities.
The refractory industry manufactured boilers, furnaces, and fireproof materials. Asbestos was useful in these industries because of its ability to withstand high temperatures.
Fireproof bricks and other refractory materials made by JTT contained asbestos. Today the company makes its products without asbestos; however, this harmful mineral was once a key part of the recipe.
Asbestos Exposure in Workers and Others
Asbestos is dangerous because it is made up of sharp, microscopic fibers. These dangerous fibers can become lodged in tissues inside the body, causing extensive damage over decades. This damage can lead to deadly illnesses like mesothelioma, lung cancer, and asbestosis.
The major hazard to working with or around asbestos is that the small fibers can flake off and contaminate the air. Workers can inhale and ingest these fibers unless they wear proper protective gear.
Workers who made JTT asbestos products were at serious risk of exposure to these fibers. These fibers were brought home on their clothing, putting their families at risk. Handling asbestos directly was risky;
Workers using JTT products in other industries also may have inhaled the harmful fibers. Workers like boilermakers, pipefitters, steamfitters, maintenance workers, foundry workers, and all individuals who worked in environments with refractory products, had the greatest risk.
Numerous ships, especially in the Bay Area, contained components made by JTT during the years that it used asbestos. Ship workers were exposed to asbestos, risking illness. Among these were U.S. Naval workers, officers, and sailors who later developed mesothelioma or lung cancer. Those who worked around the boilers on ships were at the greatest risk.
Lawsuits, Bankruptcy, and Asbestos Trust Fund
Because of heavy asbestos use in its products, JTT inevitably faced accusations of exposing past workers and causing dangerous illnesses like mesothelioma. As lawsuits rolled in, JTT struggled to cover the costs of compensation. As a result, the company filed for bankruptcy. It reorganized under this legal protection in 2002.
In 2006, JTT emerged from bankruptcy. As a requirement of the bankruptcy, JTT funded a trust to compensate for future asbestos claims. The company set up the J.T. Thorpe Settlement Trust with over $150 million.[2] This allowed the company to continue operating as an asbestos-free refractory consultant.
Asbestos used in refractory materials has caused much harm to workers and their families. Thanks to trust funds funded by companies like JTT, many of those victims are receiving the compensation they deserve.
Get Your FREE Mesothelioma Packet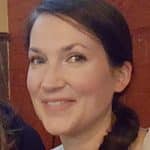 Mary Ellen Ellis has been the head writer and editor for Mesothelioma.net since 2016. With hundreds of mesothelioma and asbestos articles to her credit, she is one of the most experienced writers on these topics. Her degrees and background in science and education help her explain complicated medical topics for a wider audience. Mary Ellen takes pride in providing her readers with the critical information they need following a diagnosis of an asbestos-related illness.
Get Your FREE Mesothelioma Packet
Page Edited by Patient Advocate Dave Foster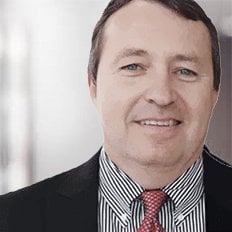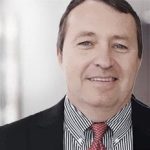 Dave has been a mesothelioma Patient Advocate for over 10 years. He consistently attends all major national and international mesothelioma meetings. In doing so, he is able to stay on top of the latest treatments, clinical trials, and research results. He also personally meets with mesothelioma patients and their families and connects them with the best medical specialists and legal representatives available.