This page has been fact checked by an experienced mesothelioma Patient Advocate. Sources of information are listed at the bottom of the article.
We make every attempt to keep our information accurate and up-to-date.
Please Contact Us with any questions or comments.
Leslie Controls, Inc. has manufactured industrial products for more than 100 years, including valves for naval vessels during World War II, a time when many ship parts contained asbestos. This eventually caused those who made or used their products, including Navy veterans, to become sick. Lawsuits led to bankruptcy in 2011, followed by the creation of an asbestos trust.
About Leslie Controls
Leslie Controls, Inc. manufactures control valves, steam water heaters, safety and relief valves, regulators, steam conditioning systems, on/off and shut off valves, actuators, and pump protection valves. It also makes air horns for trains. Leslie's products are sold under Circor Energy's brand, through its Thermal Fluid Division.
History of the Company
Leslie Controls was founded by Canadian John Leslie in 1905. Leslie invented the steam-powered snowplow that could be used by trains to clear tracks. When Leslie began selling regulators and steam pressure valves, the company operated out of a foundry and office in Lyndhurst, New Jersey.[1]
Leslie Controls quickly built a reputation in the industry for high-quality, reliable parts, particularly its regulators and steam pressure valves. Eventually, this hard-earned reputation led to contracts with the United States military.
Through these contracts, the company provided valves, regulators, and other similar parts commonly used on Navy ships. By 1968, the company moved to a larger facility in Parsippany, New Jersey; subsequently, Leslie Controls expanded its product line as well as its customer base to include industrial clients and utility companies.
Eventually, Leslie Controls moved to Tampa, Florida.[1] In the 1990s, the company further expanded its product, breaking into other areas of fluid management.
In 1990, Leslie was acquired by another company that kept the name. Over time, Leslie faced numerous lawsuits over asbestos exposure, which ultimately forced it into bankruptcy protection in 2010.
Use of Asbestos
For many years, Leslie Controls used asbestos in a number of its parts. Asbestos was once commonly used in several industries, particularly high-temperature industries that needed this natural mineral for its resistance to heat and fire.
Leslie made parts for boilers and steam engines, which operated at high temperatures and pressure. Their parts needed to resist heat as well as create a flexible and durable seal.
In the 1970s, as the dangers of asbestos came to light, government restrictions were enacted; however, many components made by Leslie contained asbestos until 1988.
Valves and other parts used gaskets or seals containing asbestos, most of which were manufactured by third parties. Leslie components that contained asbestos included valves, regulators, steam water heaters, packing materials, pipes, insulation, controls, and actuators.
Asbestos Exposure
Although asbestos provided the qualities necessary for gaskets, valves, and other parts, it posed serious risks to human health. Anyone who came into contact with these Leslie parts could have been exposed to asbestos in them.
That exposure, which involves inhaling or ingesting tiny asbestos fibers, can lead to serious illnesses like mesothelioma, lung cancer, and asbestosis.
Leslie's factory workers likely experienced asbestos exposure; however, workers in other industries who used Leslie valves and other products could also have been exposed. Anyone who worked on mechanical systems that included these parts may have brushed, drilled, or scraped them, releasing dangerous asbestos fibers into the air.
Boiler workers, pipefitters, steam engine workers, maintenance workers, and anyone who worked around them were all put at risk by Leslie's products.
Because Leslie supplied parts to Navy ships, veterans of these vessels were also at risk. Navy veterans now have some of the highest rates of mesothelioma because of the amount of asbestos used on naval vessels. While Leslie products contributed to dangerous asbestos exposure, Leslie products were just one part of a bigger problem.
Lawsuits over Asbestos
Leslie has faced thousands of lawsuits over asbestos-related illnesses, particularly by Navy veterans. One twenty-year veteran sued after serving on four different vessels in his military career.
He worked with valves and gaskets provided by Leslie and was eventually diagnosed with mesothelioma. Although the veteran won over $1 million, Leslie had the decision reversed because he could not completely connect his illness to Leslie products.
Bankruptcy and Reorganization
Not all lawsuits went in Leslie's favor. By 2010, the financial burden from these claims drove the company into bankruptcy protection.[2] A year later, when it reorganized, Leslie created an asbestos trust.[3]
This trust is called the Leslie Controls Asbestos Personal Injury Trust and is funded with $75 million. Leslie has now recovered and is now part of Circor Energy. The trust is still active and accepting claims. If you think you developed an asbestos illness because of Leslie products, you can file a claim and make a case to receive compensation from the trust.
Get Your FREE Mesothelioma Packet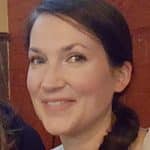 Mary Ellen Ellis has been the head writer and editor for Mesothelioma.net since 2016. With hundreds of mesothelioma and asbestos articles to her credit, she is one of the most experienced writers on these topics. Her degrees and background in science and education help her explain complicated medical topics for a wider audience. Mary Ellen takes pride in providing her readers with the critical information they need following a diagnosis of an asbestos-related illness.
Get Your FREE Mesothelioma Packet
Page Edited by Patient Advocate Dave Foster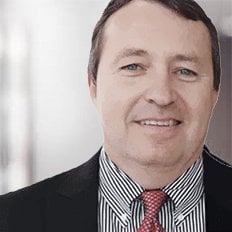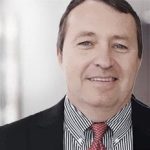 Dave has been a mesothelioma Patient Advocate for over 10 years. He consistently attends all major national and international mesothelioma meetings. In doing so, he is able to stay on top of the latest treatments, clinical trials, and research results. He also personally meets with mesothelioma patients and their families and connects them with the best medical specialists and legal representatives available.