Malleable Iron Range Company
This page has been fact checked by an experienced mesothelioma Patient Advocate. Sources of information are listed at the bottom of the article.
We make every attempt to keep our information accurate and up-to-date.
Please Contact Us with any questions or comments.
Malleable Iron Range Company made wood-burning stoves, ranges, and other household and industrial appliances with asbestos components. By the 1960s, the company began facing lawsuits related to asbestos, which caused some people to get sick. In 1985, the company filed for bankruptcy and eventually shut its doors for good without creating an asbestos trust.
Malleable Iron Range History and Asbestos
In 1896, A.C. Terrell and Silas McClure opened a stove factory in St. Louis. By 1899, they had incorporated their fledgling company as the Malleable Iron Range Company. Malleable created the popular Monarch brand for its stoves.
Malleable merged with a company called Dauntless Stove Manufacturing Company and moved the new entity to Beaver Dam, Wisconsin.[1]
Malleable's original household stoves and ranges burned coal or wood and quickly became popular. The company then worked with inventor Sam Insull to design and sell electric ranges under the brand name Fedelco.
Malleable then expanded its lineup to include washing machines, irons, and other household products.
The company was so successful that president Fred Rogers built a hotel in 1927. He built it to accommodate salesmen coming to Beaver Dam.
In 1934, Admiral Richard E. Byrd helped design and then ordered a Monarch stove that traveled with him on an expedition to Antarctica.
Malleable was busy during the post-World War II construction boom. It reached a peak employment level of about 1,200 workers in the 1950s.
In 1967, Malleable introduced the first convection oven for home use by installing a circulating fan inside the oven.
Many of Malleable's products used asbestos as insulating material, a common practice among many companies from about the 1930s to 1970s.
The company also sold water heaters, furnaces, and other products to utility companies. This side of the business began to wane in the 1960s, causing financial woes for the company.
In the 1970s, wood-burning stove sales declined, mostly due to new regulations. In the 1970s, asbestos-related lawsuits began to hurt Malleable.
Because the company could not keep up with legal expenses or compete with larger appliance manufacturers, Malleable went out of business in 1985.[1]
How Did Malleable Iron Range Use Asbestos?
Malleable was not alone in its asbestos use. At one time, many companies used asbestos, particularly in products that needed to withstand high heat.
Asbestos is a natural mineral with effective insulating qualities. Manufacturers also added it to materials to make them more durable when heated to high temperatures.
These properties were vital in many of Malleable's products, and many of their ranges and stoves were lined with asbestos insulation.
Before the risks of asbestos were well known, the company even advertised its asbestos use. Its triple asbestos wall helped prevent rust and corrosion and made them sturdier and longer-lasting.
Malleable water heaters used by utility companies may also have contained asbestos insulation.
Who Was at Risk of Asbestos Exposure From Malleable Products?
Asbestos used in Malleable products was likely not a risk to homeowners. As long as the stoves and ranges remained in good condition, people would not have been exposed to its harmful fibers.
The real risk with asbestos comes when the material is damaged, and fibers enter the air as dust. Once these tiny fibers become airborne, anyone in the area can inhale them. Eventually, inhaled fibers can cause tissue damage leading to mesothelioma, asbestosis, and asbestos lung cancer.
Those most at risk of asbestos exposure from Malleable products were the company's employees. Factory workers often handled or worked near asbestos, putting them at risk.
Other workers who installed, maintained, and repaired Malleable appliances in homes and businesses were also at risk. The asbestos in these products could have been disturbed during their work, sending fibers into the air. Most at risk were:
Appliance installers
Appliance repairers
Workers who made Malleable appliances
Asbestos Lawsuits Against Malleable and Bankruptcy
Like other companies that used asbestos, Malleable struggled with the cost of asbestos-related lawsuits. While it stopped using asbestos sooner than many other companies, people still got sick. As a result of these illnesses, people filed lawsuits decades after their exposure.
These lawsuits cost the company enough money that, combined with its struggling sales, drove Malleable into bankruptcy. The company closed its doors without forming an asbestos trust fund to compensate victims.
Asbestos Cleanup at Malleable Site
When Malleable shut down, it left behind an environmental mess. Another company purchased the Wisconsin factory, which required a massive cleanup because of hazardous waste. An investigation by the Wisconsin Department of Natural Resources found asbestos and other dangerous contaminants.
The problem was big enough to bring in the federal Environmental Protection Agency (EPA) with $369,000 in Superfund money to help with the cleanup. Although Malleable was no longer operating, it had to repay part of that money back to the EPA.[1]
If You Were Exposed to Asbestos from Malleable Iron Range Products
You can contact a mesothelioma lawyer today if you believe asbestos used in Malleable appliances harmed you or a loved one. Getting compensation from Malleable today is challenging because it stopped operating.
A lawyer can review your case for free and determine if other companies can be held liable. In most cases of mesothelioma, multiple companies contributed to asbestos exposure. A lawyer can help you identify them and file a lawsuit or make a claim with an appropriate asbestos trust fund.
Get Your FREE Mesothelioma Packet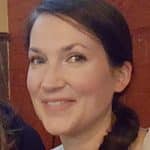 Mary Ellen Ellis has been the head writer for Mesothelioma.net since 2016. With hundreds of mesothelioma and asbestos articles to her credit, she is one of the most experienced writers on these topics. Her degrees and background in science and education help her explain complicated medical topics for a wider audience. Mary Ellen takes pride in providing her readers with the critical information they need following a diagnosis of an asbestos-related illness.
Get Your FREE Mesothelioma Packet
Page Edited by Patient Advocate Dave Foster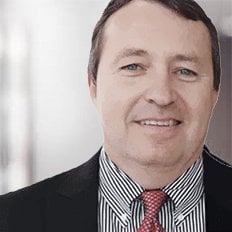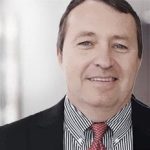 Dave has been a mesothelioma Patient Advocate for over 10 years. He consistently attends all major national and international mesothelioma meetings. In doing so, he is able to stay on top of the latest treatments, clinical trials, and research results. He also personally meets with mesothelioma patients and their families and connects them with the best medical specialists and legal representatives available.