Minnesota Mining and Manufacturing (3M)
This page has been fact checked by an experienced mesothelioma Patient Advocate. Sources of information are listed at the bottom of the article.
We make every attempt to keep our information accurate and up-to-date.
Please Contact Us with any questions or comments.
3M, the Minnesota Mining and Manufacturing Company, originally focused on mining natural resources and manufacturing products.[1] 3M used asbestos and caused exposure in employees. Many have successfully sued the company for asbestos-related illnesses.
3M History and Asbestos Use
The Minnesota Mining and Manufacturing Company was founded in 1902 by five prominent businessmen. These men were Henry S. Bryan and William A. McGonagle, railroad executives, John Dwan, an attorney, a physician named Dr. J. Danley Budd, and meat market proprietor Hermon W. Cable.
Originally, 3M sold sandpaper and grinding materials manufactured from materials mined from northern Minnesota. Mining for the right materials proved difficult, and the company eventually shifted to importing minerals.[2]
By 1910 the company had settled in St. Paul, where it remains headquartered today. Some of the biggest successes for 3M were adhesives and tapes, which were designed in-house.
The company also invented and produced waterproof sandpaper, masking tape, cellophane tape, and other innovative tapes marketed under the Scotch brand. Many of these products initially contained asbestos.
With the onset of World War II, 3M shifted priorities to making materials and products for the military. During this time, the company made reflective sheeting and filament adhesive tape. 3M expanded rapidly after the war, opening manufacturing plants around the country and internationally.
In the 1980s, the company produced its most famous product, invented by a 3M scientist – the Post-it Note. Post-It Notes used a new adhesive that was secure but could be peeled back without leaving behind a sticky residue.
Today, the number of products that 3M has invented and produced is in the thousands. Over 75,000 people work for the company, with sales reaching over $20 billion worldwide.
Which 3M Products Contained Asbestos?
The use of asbestos in consumer products is now severely limited, although not banned outright. Before the federal government's regulations were put in place in the 1970s, 3M used asbestos in several products.
Asbestos was used in many ways because it resists fire, heat, and electricity and is strong but lightweight. These properties made it useful in many adhesive products, including those 3M manufactured:
Caulk
Sticky tar caulking
Wet adhesives
Mastics
Some of the brands and names of 3M products that once contained asbestos include:
Centerlite
Greenlite Powder
Hot Melt Sunset Resin
Irvington Arc Proofing Tapes
3M Respirators and Asbestos Exposure
3M also manufactured protective and safety gear. These did not contain asbestos, but the 3M 8500 and 8710 masks, which were manufactured and sold in the 1960s, inadvertently caused harmful asbestos exposure in some workers.
3M claimed the 8500 dust mask would protect workers against toxic dust. Workers filing lawsuits claim the company's masks provided inadequate protection from asbestos fibers. In turn, 3M claimed it never marketed them as suitable for use around asbestos.
The 8710 disposable respirator was actually approved for use in worksites with asbestos by the Occupational Safety and Health Administration. However, it was only approved for use when the asbestos levels were ten times the permissible exposure limit or less.[3]
Who Was at Risk for Asbestos Exposure at 3M?
A variety of people were affected by 3M's asbestos usage. Facility workers who handled the asbestos during the manufacture of adhesives were potentially exposed to harmful fibers.
It wasn't just 3M employees exposed to asbestos, however. Workers in many industries may have used 3M asbestos products. Those potentially exposed include:
Mechanics
Engineers
Factory workers
Drywall sanders
HVAC technicians
Automotive factory workers.
Over the years, the workers who made or regularly handled these products made by 3M were most at risk for exposure. Anyone who used the asbestos products or lived in homes with those products could have potentially inhaled the fibers, putting them at risk of developing mesothelioma or other related illnesses.
Asbestos Lawsuits Against 3M
Although 3M made various products containing asbestos, most of the lawsuits 3M faced were related to the company's dust masks and respirators. These products did not contain asbestos, but they were used as a safety measure by workers, supposedly protecting them from inhaling dangerous materials and dust, including asbestos fibers.
Workers have filed thousands of lawsuits against 3M concerning the faulty or mislabeled 8500 and 8710 masks and respirators. Workers claim the products did not give them adequate protection from asbestos exposure. Many claimed the dust masks were sold as protective gear for all toxic dust, and others claimed the respirators were faulty.
These are some examples of asbestos lawsuits filed against 3M:
In a lawsuit that went to the Mississippi Supreme Court, four men who used 3M respirators and developed asbestos illnesses were awarded more than $22 million. Two men had pleural thickening, and three were diagnosed with asbestosis.[4]
In 2021, the family of Warren Wright received a $4 million verdict upheld by an appeals court. Wright died of mesothelioma after working in ExxonMobile oil refineries. Testimony included the fact that Wright was always careful to wear a 3M respirator. The family argued that the respirators did not protect him. 3M settled with Wright's family.[5]
Ultimately, 3M resolved approximately 300,000 lawsuits and totaled almost $300 million in settlements; however, the company could potentially face more lawsuits as people are diagnosed with asbestos-related illnesses later in life.
Seeking Compensation After 3M Asbestos Exposure
In spite of the number of lawsuits the company has faced, 3M continues to manufacture popular products, constantly developing new ones.
If you believe your asbestos illness, mesothelioma, lung cancer, or asbestosis was caused by factors related to 3M, you may have a case for receiving a settlement. A mesothelioma lawyer can help you gather evidence and make a case that could win you damages for your medical expenses and other costs.
Get Your FREE Mesothelioma Packet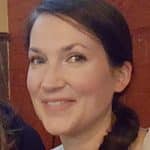 Mary Ellen Ellis has been the head writer for Mesothelioma.net since 2016. With hundreds of mesothelioma and asbestos articles to her credit, she is one of the most experienced writers on these topics. Her degrees and background in science and education help her explain complicated medical topics for a wider audience. Mary Ellen takes pride in providing her readers with the critical information they need following a diagnosis of an asbestos-related illness.
Get Your FREE Mesothelioma Packet
Page Edited by Patient Advocate Dave Foster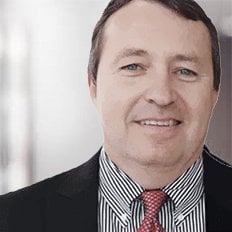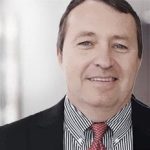 Dave has been a mesothelioma Patient Advocate for over 10 years. He consistently attends all major national and international mesothelioma meetings. In doing so, he is able to stay on top of the latest treatments, clinical trials, and research results. He also personally meets with mesothelioma patients and their families and connects them with the best medical specialists and legal representatives available.